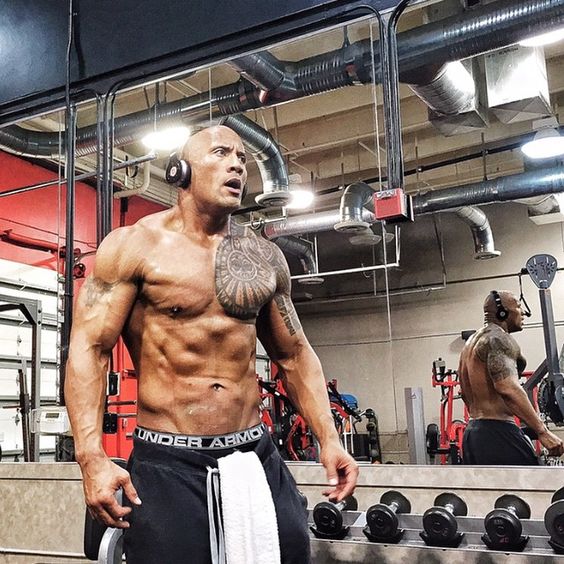 Lack motivation to workout?

Here are 7 people who will inspire each muscle in your body and every nerve in your system to push harder towards achieving your fitness goals!
1.KEVIN HART
Come for the laughs, stay for the fitness.
Actor and comedian Kevin Hart was born on July 6, 1979, in Philadelphia, Pennsylvania. The youngest of two boys, Hart was raised by his mother, Nancy, who took on the role of single parent as a result of her husband's chronic battles with cocaine and the law.
Hart began working as a stand-up comedian shortly after graduating from high school, eventually migrating to bigger clubs in New York and Los Angeles. In 2006, he released his first stand-up album, I'm a Grown Little Man. His 2011 tour, Laugh at My Pain (also the name of a subsequent documentary), grossed $15 million, and since then Hart has gone on to big-time Hollywood success.
Kevin Hart has quickly become one of our favorite online motivators. The comedian has no time for your excuses—so check out one of his killer Instagram workouts if you want to work up a sweat.
https://www.instagram.com/kevinhart4real/?hl=en
2.DWAYNE "THE ROCK" JOHNSON
Can you smell….what the Rock is cooking?
Professional wrestler and actor Dwayne "The Rock" Douglas Johnson was born on May 2, 1972, in Hayward, California. The grandson of professional wrestler Peter "High Chief" Fanene Maivia and son of wrestler Rocky Johnson, the young Johnson grew up watching his father perform in the ring. With no plans to follow in his footsteps, Johnson played college football at the University of Miami, showing promise with his size and athleticism until being slowed by injuries.
With few prospects in professional football, Johnson turned to wrestling, debuting in the WWF against the Brooklyn Brawler in Texas. After a couple more matches, including a tag team win with Bart Sawyer, the WWF signed him under the name Flex Kavana. Outside the ring, The Rock launched a successful acting career, dropping the stage name and simply going by Dwayne Johnson. He first made a big splash as the Scorpion King, a supernatural bad guy, in 2001's The Mummy Returns. Johnson returned to this role the following year for The Scorpion King. Trying his hand at comedy, he appeared in 2005's Be Cool with John Travolta and Uma Thurman and 2007's The Game Plan.
Simply put, The Rock is one of our fitness heroes. His workouts are brutal (and sometimes they include chains), he motivates his fans to lose weight, and he was named the sexiest man alive this year.
https://www.instagram.com/therock/?hl=en
3.LAUREN FISHER
Lauren Fisher has become increasing popular as one of the youngest CrossFit athletes to have been featured in the gruelling sport that is CrossFit. The 5,5ft, Lil Fish, as she's known by her friends, is by no means little in strength or passion.
She's represented her country in the Olympics for Team UAS in Olympic Weightlifting where she won her weight class of 63kg in 2014, as well as finishing 9th place in the Reebok Games the very same year.
Having inspired thousands of young women everywhere to take up a healthier approach to being strong and fit, Lauren continues to strive towards her goals of winning a CrossFit title, and more Olympic medals for her country.
She's a college student and if she can hit the books and dumbbells equally hard then so can you. No excuses on her side!
https://www.instagram.com/laurenfisher/?hl=en
4. EMILY SKYE
Emily Skye is an Australian fitness model who has become well-known for her no-nonsense approach to dieting, training, and living a healthy life. However, Emily wasn't always the picture of health she is today when she started her modelling career.
She was an insecure teenager suffering from depression and unhealthy living habits. She eventually decided to move away from conventional modelling, and started to focus on health and fitness to improve her quality of life.
Emily not only created a healthier life for herself after starting her fitness journey, she also became a successful personal trainer and inspiration to people all over the world through her incredible transformation story.
Follow her at-
https://www.instagram.com/emilyskyefit/?hl=en


5. BJ GADDOUR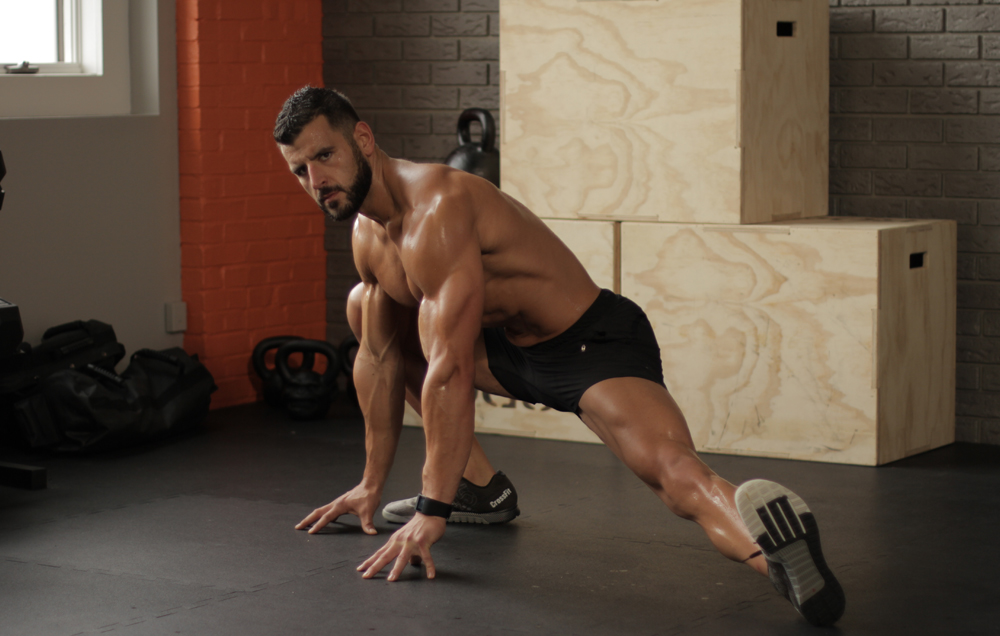 BJ Gaddour is living proof that anyone can be fit if you put your mind to it. He's also the definition of shredded. Gaddour posts quick and easy-to-follow-along exercises every single day, so whether you're looking to build muscle or burn fat, you'll find the exercises you're looking for on his feed.
He states:
"As the fitness director for the entire Men's Health brand, my main role is to create content for MensHealth.com and the various MH social media outlets including Facebook and Instagram. I serve as on-camera talent in our web videos and workout DVDs in addition to creating most of the workout programming and fitness content. I also write articles for MensHealth.com and serve as a training advisor for the print side of the MH brand."
Hit follow to challenge yourself everyday like BJ-
https://www.instagram.com/bjgaddour/?hl=en
6. DYLAN WERNER
Dylan was born and raised in the mountains of Southern California. Having a passion for healthy living and an active lifestyle, he dedicated his life to pursuing this way of living. With a background in wrestling, rock climbing, martial arts and health and fitness, Dylan found yoga to be a culmination of everything he loves. He was first introduced to yoga through his martial arts training in 2001. Dylan started teaching yoga in 2011 after 10 years of advanced movement training. He has since lead teacher trainings and workshops all over the world and is a globally recognized yoga instructor.

Dylan looks to bring awareness through motion and balance, to find strength in flexibility and bring union between the body and soul. His style is fun, energetic and challenging. He believes that strength, balance, flexibility and health are achieved every time we step on the mat and it is the beauty of yoga that helps us translate that to our everyday lives.
If you're looking to improve your mobility, let LA-based yoga instructor Dylan Werner be your inspiration. His body tends to defy gravity and he's the king of casually balancing his entire body weight on one arm.
https://www.instagram.com/dylanwerneryoga/?hl=en
7. MILIND USHA SOMAN
Milind was born into a middle-class Marathi family of scholars, as all of his grandparents were doctors, his father was a scientist with BARC, and mother, a biochemistry teacher. He was born in Scotland and lived in London until the age of 7, after which his family returned to India. He aspired to be a swimmer and even represented Maharashtra winning the national championship for 5 consecutive years (1984-1988) in breaststroke category. He later started modelling and rocked the nation first with his shirtless appearance in Alisha Chinai's hit song "Made In India." He ruled the hearts of kids with his superhero "Captain Vyom" in 1998.
In 2004, he took part in Mumbai's first marathon. Today he is called the "Ironman" after successfully completing the Ironman Triathlon of Zurich at the age of 49. He also has his name in the Limca Book Record book for running 1500km in a 30 day long Greenathon in 2012.