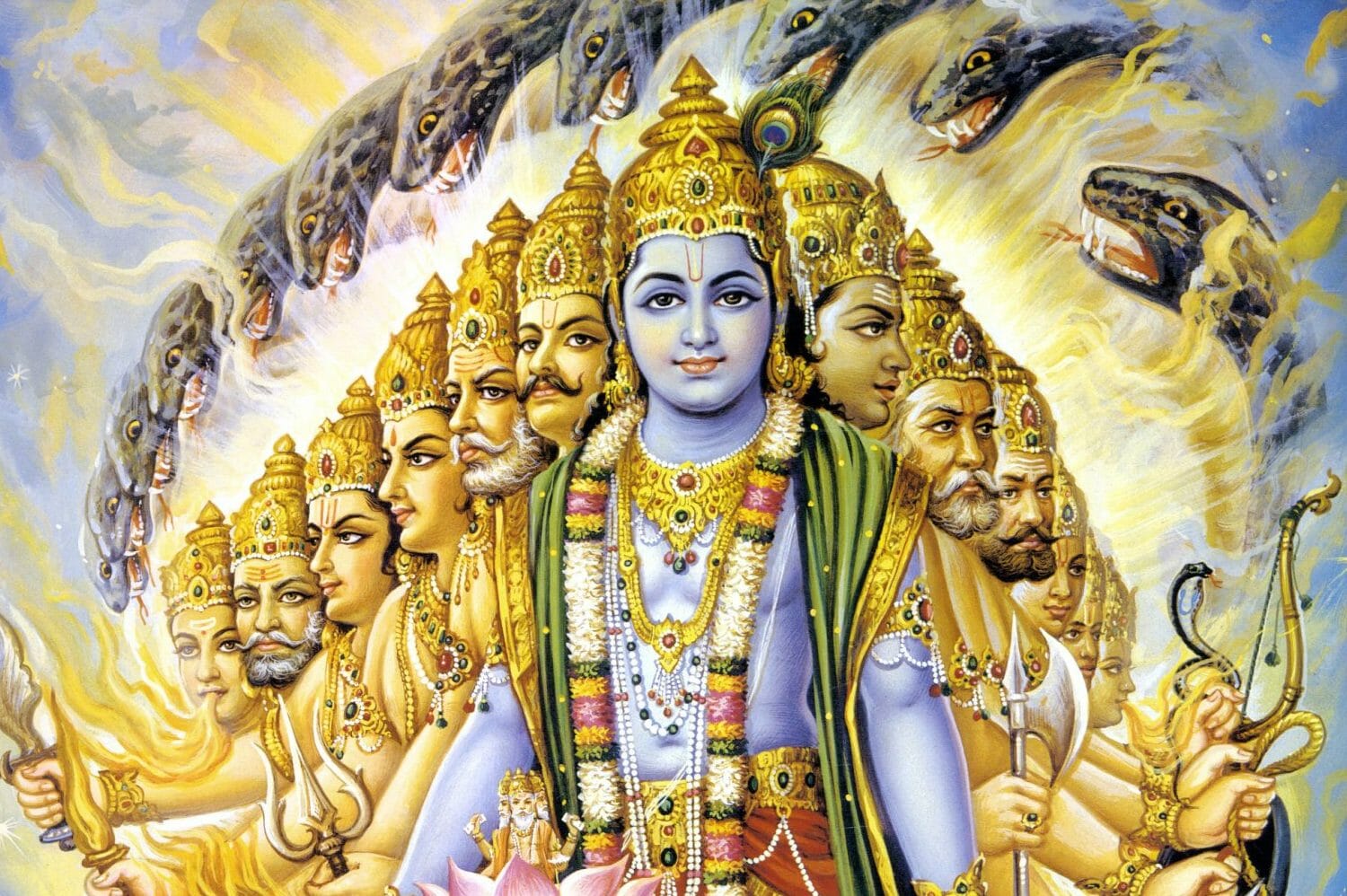 Give Up Desire - In Gita Verse 2.71 A person who has given up all desires for sense gratification, who lives free from desires, who has given up all sense of proprietorship and is devoid of false ego – he alone can attain real peace.
Krishna says to Arjuna that we have to act what present moment demands from us but without our own desire. Unless we come from that space, universal space and then act, suddenly you will find that your act is not from desire but from silence of the universe.
Buddha also act and we also act then what is the difference? Difference is Buddha surrender himself to the universe and we surrender ourselves to desire. Where we surrender makes total difference. Because Buddha don't resist desire but with desire he surrender to the universe so he is not attached but in his act he is compassionate and silent. There is no hurry in him. He leaves to universe, whatever is end result he will receive it in gratitude.
Let me explain to you through Buddha's story:
One day Buddha walked through a village. A very angry and rude young man came up and began insulting him.
The man said: "You are as stupid as everyone else. You are nothing but a fake."
Buddha was not upset by these insults. Instead he asked the young man:
"Tell me, if you buy a gift for someone and that person does not take it, to whom does the gift belong?"
The man was surprised and answered: "It would belong to me because I bought the gift."
The Buddha smiled and said "That is correct. And it is exactly the same with your anger. If you become angry with me and I do not get insulted, then the anger falls back on you. You are the only one who becomes unhappy, not me. All you have done is hurt yourself."
If we are also in the same situation as Buddha was, we also need to answer. But while answering Buddha has no desire to transform the other person. If we were in the same situation we will have desire to transform other person. Why I took Buddha's this incidence because we are passing every day such type of incidence where someone may not come to abuse us but to get any help or support.
Now as soon as that person has approach us we are very eager to advise him, and we are doing this to fulfill our desire to be above or superior to others. All of us have read and heard this story many times but as our habit we have read and remembered the words only so we feel that when someone comes to take some help is not the same as Buddha's life. In fact we are waiting for such incidence to satisfy our ego, and we will be imitating Buddha by not getting angry.
As we are in desire to protect our identity. We are always looking for circumstances where we can prove our ego and identity. This is very subtle all the time desire for our identity and ego.
"I" means identity.
This identification is ego. If you are not identified with anything – with name or with form or anything – then where is the ego? Then you are, and still you are not. Then you are in your absolute purity, but with no ego. That's why Buddha called the self, no-self; he called it anatta, anatma. He said, "There is no ego, so you cannot call yourself atma even. You cannot call yourself 'I'; there is no 'I.' There is pure existence." This pure existence is freedom.
Just compare your life incidence with Buddha's this story, if someone comes to you and how you act. This comparison is healthy, it will give you light so when someone comes to you for any help or support you will be self-alert and then without any expectation you will help them. Without expectation is first step towards to give up all desire from your act.
Krishna tells Arjuna you have choice from where to act but you have to act. So better to act from your self-alertness, once you are self-alert you will be able to give up your desire and can act. In that you will find peace, silence.