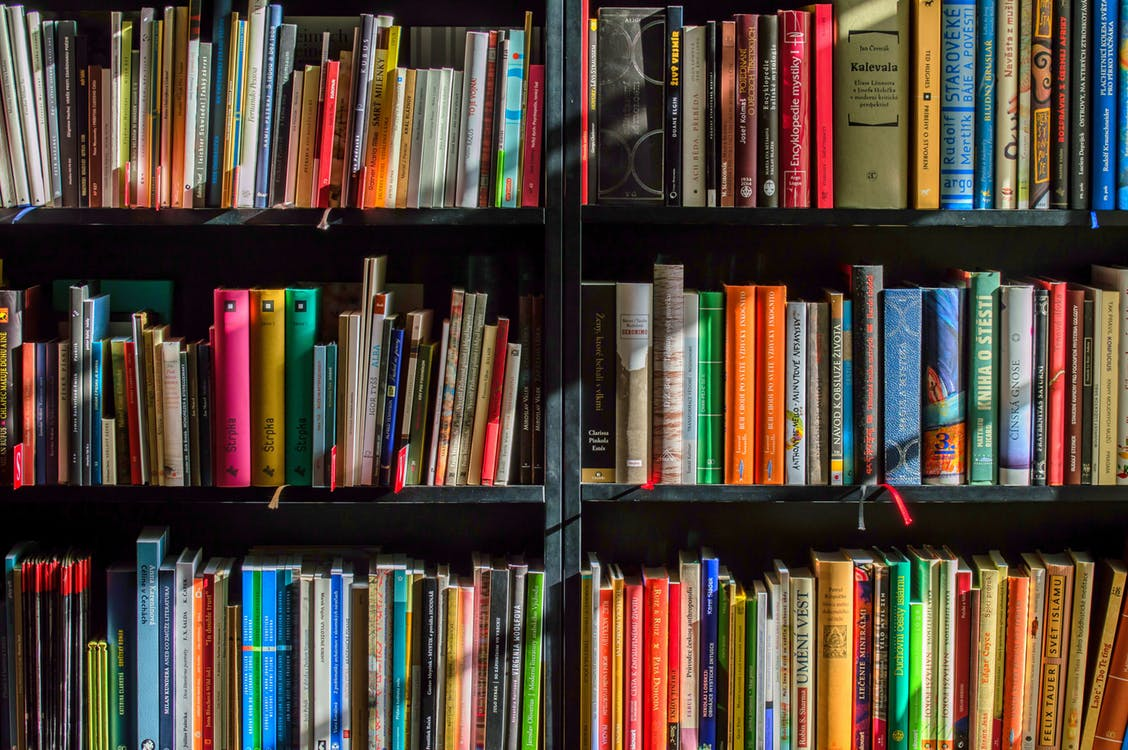 Novels are generally fanciful stories written in a chronological format to a handsome book length. Novels are worldwide and are present since the very beginning of the printing era. Countless novels in countless languages are there to keep you occupied.
Here are 11 best novels for teens, of all time! From thriller to crime to fantasy, we have all your genres covered!

1. The Hate U Give by Angie Thomas
Sixteen-year-old Starr Carter moves between two worlds: the poor neighbourhood where she lives and the fancy suburban prep school she attends. The uneasy balance between these worlds is shattered when Starr witnesses the fatal shooting of her childhood best friend Khalil at the hands of a police officer. Khalil was unarmed.
Soon afterwards, his death is a national headline. Some are calling him a thug, maybe even a drug dealer and a gangbanger. Protesters are taking to the streets in Khalil's name. Some cops and the local drug lord try to intimidate Starr and her family. What everyone wants to know is: what really went down that night? And the only person alive who can answer that is Starr.
But what Starr does or does not say could upend her community. It could also endanger her life.
Check out more - https://www.goodreads.com/book/show/32075671-the-hate-u-give
2. The Perks of Being a Wallflower by Stephen Chbosky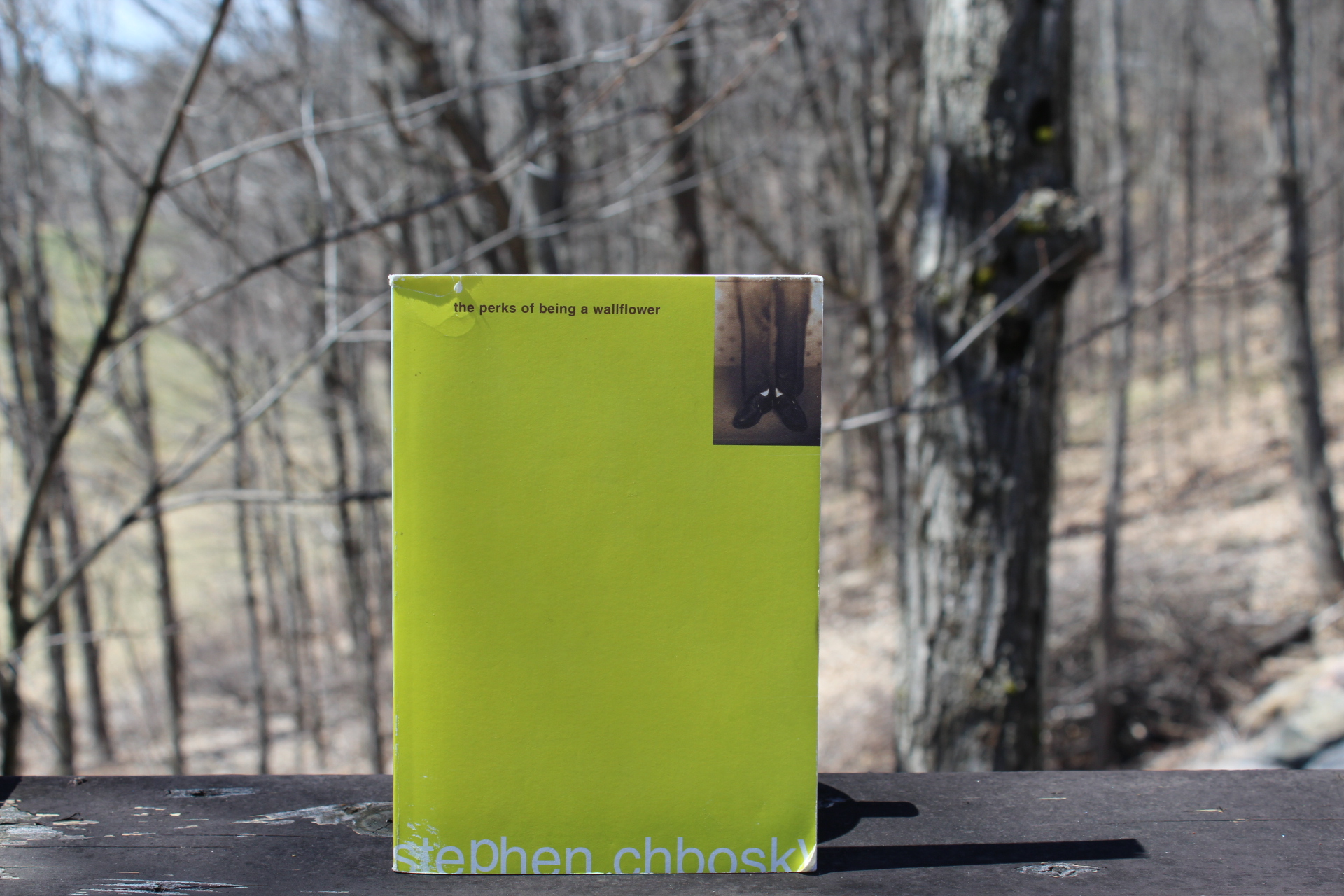 The Perks of Being a Wallflower is a coming-of-age epistolary novel by American writer Stephen Chbosky which was first published on February 1, 1999, by Pocket Books. Set in the early 1990s, the novel follows Charlie, an introverted teenager, through his freshman year of high school in a Pittsburgh suburb. The novel details Charlie's unconventional style of thinking as he navigates between the worlds of adolescence and adulthood, and attempts to deal with poignant questions spurred by his interactions with both his friends and family.
Chbosky took five years to develop and publish The Perks of Being a Wallflower, creating the characters and other aspects of the story from his own memories. The novel addresses themes permeating adolescence, including introversion, sexuality, drug use, and mental health, while also making several references to other literary works, films, and pop culture in general. Because of the mentioned themes, it was banned in some American schools for its content.
Check out more - https://en.wikipedia.org/wiki/The_Perks_of_Being_a_Wallflower
3. Thirteen Reasons Why by Jay Asher
"Hannah's story changed Clay's life. It has the power to change many more." - Lauren
"When a book actually affects the way you breathe, you know it is powerful. When a book changes the way you look at life, you know it is nothing short of spectacular. Thirteen Reasons Why is that book. I can't think of anyone who shouldn't read this book. You will hurt, you will smile, and you will never be the same." - Dianna
"When a book actually affects the way you breathe, you know it is powerful. When a book changes the way you look at life, you know it is nothing short of spectacular. Thirteen Reasons Why is that book. I can't think of anyone who shouldn't read this book. You will hurt, you will smile, and you will never be the same." - Maya Dom
Check out more - http://www.thirteenreasonswhy.com/
4. A team of extraordinary bastards by Arka Datta
Arya Sen is destiny's child, a young boy from Kolkata who is born to be the greatest the Football World has ever seen. The universe never fails to surprise him with good fortunes as he embarks on his journey from Kolkata to all over the world. But, just when he starts to believe that nothing can go wrong for him, everything changes. Surrounded by loss, darkness, and complete absence of luck, Arya desperately waits for hope. And it appears but from the unlikeliest of places. With the support of his wife April and younger brother Ilan, Arya takes upon him a task that is bigger and more important than all of them. This time, he is up against his greatest friend: Destiny.
Author, Arka Datta is a writer from Kolkata, India. He has been a lot of different things before deciding to settle with writing books. His short stories have been printed by publishers like Penguin and HBB, and a few respected online magazines.
Check out more - https://goo.gl/aGKYqu
5. The Lightning Thief by Rick Riordan
Twelve-year-old Percy Jackson is on the most dangerous quest of his life. With the help of a satyr and a daughter of Athena, Percy must journey across the United States to catch a thief who has stolen the original weapon of mass destruction — Zeus' master bolt. Along the way, he must face a host of mythological enemies determined to stop him. Most of all, he must come to terms with a father he has never known, and an Oracle that has warned him of betrayal by a friend.
Check out more -
http://rickriordan.com/book/the-lightning-thief/
6. The Catcher in the Rye by J. D. Salinger
Over the course of three days, a rich kid who can't stop getting expelled from every school he attends wanders around Manhattan trying to get (1) drunk and (2) lucky.
No, it's not the plot of an unreleased Gossip Girl season (RIP). It's the plot of Catcher in the Rye, J. D. Salinger's beloved, banned, reviled, worshiped, and—well, let's just say polarizing 1951 novel about a depressed prep school boy with a heart of gold.
Chuck Bass, meet your worst nightmare.
After rocketing almost immediately to the top of the bestseller lists, The Catcher in the Rye began its run on the banned books list. Not that we're surprised by this (profanity, sex, alcohol abuse, prostitution—need we go on?), but we are a little surprised that it's also so common in high school English classes. Is there's something more going on than the ramblings of a depressed and admittedly immature sixteen- or seventeen-year-old?
Boy (as Holden would say) is there.
Reaching all the way back to the coming-of-age Bildungsroman tradition, The Catcher in the Rye is a book about a teenager trying to find a way to be true to himself while growing up in a world full of phonies—and a book about post-World War II America burrowing into the "phoniness" of consumerism while trying to pretend that the trauma of the atomic bomb didn't happen. No wonder The Catcher in the Rye ended up as a symbol of alienation and isolation for the disillusioned and restless post-war generation.
And then there's J. D. Salinger himself, who stopped publishing and essentially disappeared from public view at the height of his career—almost like he was a sort of Holden Caulfield. So, is Holden really a stand-in for Salinger himself? Does Holden eventually get better? What really happened between his three days in New York and his "rest" out West?
That's a secret Salinger will never tell.
Check out more - https://www.shmoop.com/catcher-in-the-rye/
7. To Kill A Mockingbird by Harper Lee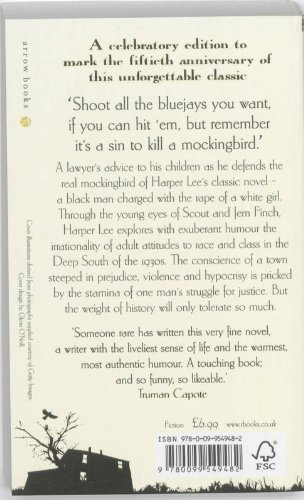 When he was nearly thirteen, my brother Jem got his arm badly broken at the elbow. When it healed, and Jem's fears of never being able to play football were assuaged, he was seldom self-conscious about his injury. His left arm was somewhat shorter than his right; when he stood or walked, the back of his hand was at right angles to his body, his thumb parallel to his thigh. He couldn't have cared less, so long as he could pass and punt. When enough years had gone by to enable us to look back on them, we sometimes discussed the events leading to his accident. I maintain that the Ewells started it all, but Jem, who was four years my senior, said it started long before that. He said it began the summer Dill came to us, when Dill first gave us the idea of making Boo Radley come out.
Check out more - https://cleveracademy.vn/wp-content/uploads/2016/10/To-Kill-a-Mockingbird.pdf
8. Divergent by Veronica Roth
Divergent is the debut novel of American novelist Veronica Roth, published by HarperCollins Children's Books in 2011. The novel is the first of the Divergent trilogy, a series of young adult dystopian novels set in the Divergent Universe. The novel Divergent features a post-apocalyptic version of Chicago and follows Beatrice "Tris" Prior as she explores her identity within a society that defines its citizens by their social and personality-related affiliation with five factions, which removes the threat of anyone exercising independent will and re-threatening the population's safety. Underlying the action and dystopian focused main plot is a romantic subplot between Tris and one of her instructors in the Dauntless faction, nicknamed Four.
The novel has been compared to other young adult books such as The Hunger Games and The Maze Runner because of its similar themes and target audience. In particular, the novel explores the themes common to young adult fiction, such as adult authority and the transition from childhood to maturity, as well as such broader motifs as the place of violence and social structures within a post-apocalyptic society. Its major plot device, the division of society into personality types, is one used in other science fiction works. Beyond its literary context, Roth's open declaration of her religion as a Christian has brought commentary from Christian communities both endorsing and challenging the novel.
Check out more -
https://en.wikipedia.org/wiki/Divergent_(novel)
9. The Resurrection of Evil by Neelabh Pratap Singh
When an ancient artefact is stolen from National Museum, Delhi, a reckless and stubborn Police officer, ACP Aryan, is placed at the helm of the case. The people on the hunt for the artefact are seemingly ordinary criminals - an antique robber, an Irish national, and a sand mafia. But as Aryan uncovers each layer of the truth, he discovers that his adversaries are the descendants of mythical Asuras. From the gateway to Lord Vishnu - Haridwar - to God's own country - Kerala - from fiery pursuits to narrow escapes, the mystery of the artefact draws Aryan into a lethal maze of vengeance, betrayal, and dreadful secrets. With time slipping out of the hands like sand, Aryan must unravel the mystery of the artefact, for this case is not just a game of Good vs Evil; it is a deadly game of Good vs Ancient Evil. The Resurrection of Evil is an irresistible page-turner; a modern-day mythological thriller with exhilarating twists and turns and fascinating stories from Indian, Irish, and Mayan mythology.
Neelabh Pratap Singh is a mechanical engineer by profession. He hails from the holy city of Varanasi. He has spent his school life in the steel city of Bhilai and pursued engineering from National Institute of Technology, Kurukshetra.
Check out more -
https://storymirror.com/book-detail/THERESU-7682/the-resurrecton-of-evil
10. The Curious Incident of the Dog in the Night-Time by Mark Haddon
Christopher John Francis Boone knows all the countries of the world and their capitals and every prime number up to 7,057. He relates well to animals but has no understanding of human emotions. He cannot stand to be touched. And he detests the colour yellow.
This improbable story of Christopher's quest to investigate the suspicious death of a neighbourhood dog makes for one of the most captivating, unusual, and widely heralded novels in recent years.
Check out more -
https://www.amazon.com/Curious-Incident-Dog-Night-Time/dp/1400032717
11. The Call of the Wild by Jack London
The Call of the Wild is one of Jack London's most popular novels. The story follows a dog named Buck, a 140 pound Saint Bernard and Scotch Shepherd mix. Buck is abducted from a comfortable life as a pet and tossed into the chaos of the Klondike Gold Rush and the brutal realities of frontier life. Buck changes hands a number of times before landing in the kindly hands of John Thornton. For teachers and students, we offer our The Call of the Wild Study Guide.
Thornton takes ownership of Buck from a trio of ignorant stampeders, intent upon making a dangerous river crossing. Buck refuses to cross, despite a vicious beating. Thornton recognizes the dog's intelligence and strength. He steps in to claim the dog and nurses Buck back to health. But Buck is forever changed by the treatment he has received at the hands of other men.
Jack London spent a year living in the Yukon and drew heavily upon his experiences there while writing the book. He later said, "It was in the Klondike that I found myself."
Readers of this book might also be interested in author Stephen Crane's short story, A Dark Brown Dog, set in the Jim Crow South during Reconstruction.
This book is featured in our collection of Books for Young Readers and 25 Great American Novels.
Check out more - https://americanliterature.com/author/jack-london/book/the-call-of-the-wild/summary
Stay tuned for more!