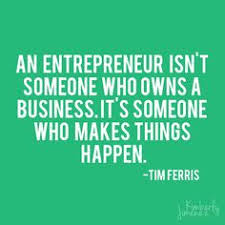 1 What ignited the spark in you to start a new business venture or to make significant changes in an existing business? How did the idea for your business come about?
Urge to achieve various milestones in life (work of my choice, financials, status, etc).
Started with advertising, added marketing and consulting later. In 2016 launched a news portal to satisfy my urge to create alternate platform for credible news and interested authors. Now I am venturing into reality show on TV. A script is already copyright registered for the same. I love to experiment on my own strength. People who have faith in me join at a later stage. Frequent job changes, politics in office and humiliation by seniors lead me to think that I need to fight back by creating something of my own.
2 How do you find people to bring into your organization that truly care about the organization the way you do?
We don't keep employees. We keep entrepreneurs. Anyone who works with us is asked to create at least a proprieter firm. They raise invoice for the work they do. This results in zero attrition. The business secret remains within the company. They are free to do anything they wish to other than our work. This leads to new avenues for us, they create their own identity and not dependent on us for salary. The urge to earn more compels them to work hard with conviction. We never set any targets. Instead they give us targets to achieve. How we deliver then becomes our concern.
3 What three pieces of advice would you give to college students who want to become entrepreneurs?
Never copy a successful business plan. Ones who have succeeded is their secret. No one will ever come to know. One has to find a business, explore how capable they are to handle planning, financing, operations, contingency plan and most importantly take family in confidence even if they don't understand what it means.
4 What would you say are the top three skills needed to be a successful entrepreneur?
Patience, planning, follow up and customer delight.
5 What have been some of your failures, and what have you learned from them?
Banking too much on ongoing projects. The moment any project is stopped half way or the person in client side leaves the company, everything change. It takes a toll on finances and business. Always have a contingency plan in place. This is what I mentioned in one of earlier answer.
6 How many hours do you work a day on average?
Fifteen hours a day. Most of the times Sunday also is used.
7 Describe/outline your typical day?
Wake up at 5 am. Preferably at 4:30 am. 6 to 7 pooja. 7 to 9 am includes check mails, social media , newspaper. 9 to 11 am breakfast and aaram. Leave for meetings by 11. If early meetings then I leave early. Return anytime between 5 to 7 pm. One hour for tea and basic time pass. Back on work station at home . This is a mix of spending time with family and back on work station. Latest by 10 pm dinner. Another one hour on social media and mails. 11:30 end of day.
8 How has being an entrepreneur affected your family life?
Drastically. Very little time for family. This happens when you are first generation entrepreneur.
9 What motivates you
Innovative ideas and seeing people growing in my surrounding.
10 To what do you most attribute your success? What would say are the five key elements for starting and running a successful business
My wife. There is no fixed formula for a successful business. Everything happens without any prealert once you roll out the biz. Pricing, market dynamics, socio political environment, etc is not in our hand. As long as we are quick and succeed to adapt ourselves we remain in biz. Else we are not even remembered. One trait I would recommend is never lie or cheat anyone in biz.
11 In one word, characterize your life as an entrepreneur.
Happy
http://newsnviews.online/author/robins/
Advertising and Marketing: ATL and BTL. Strategy, Planning and Execution. Expert in micro solution.An inspirational journey of a man doing a lot for the upliftment of society