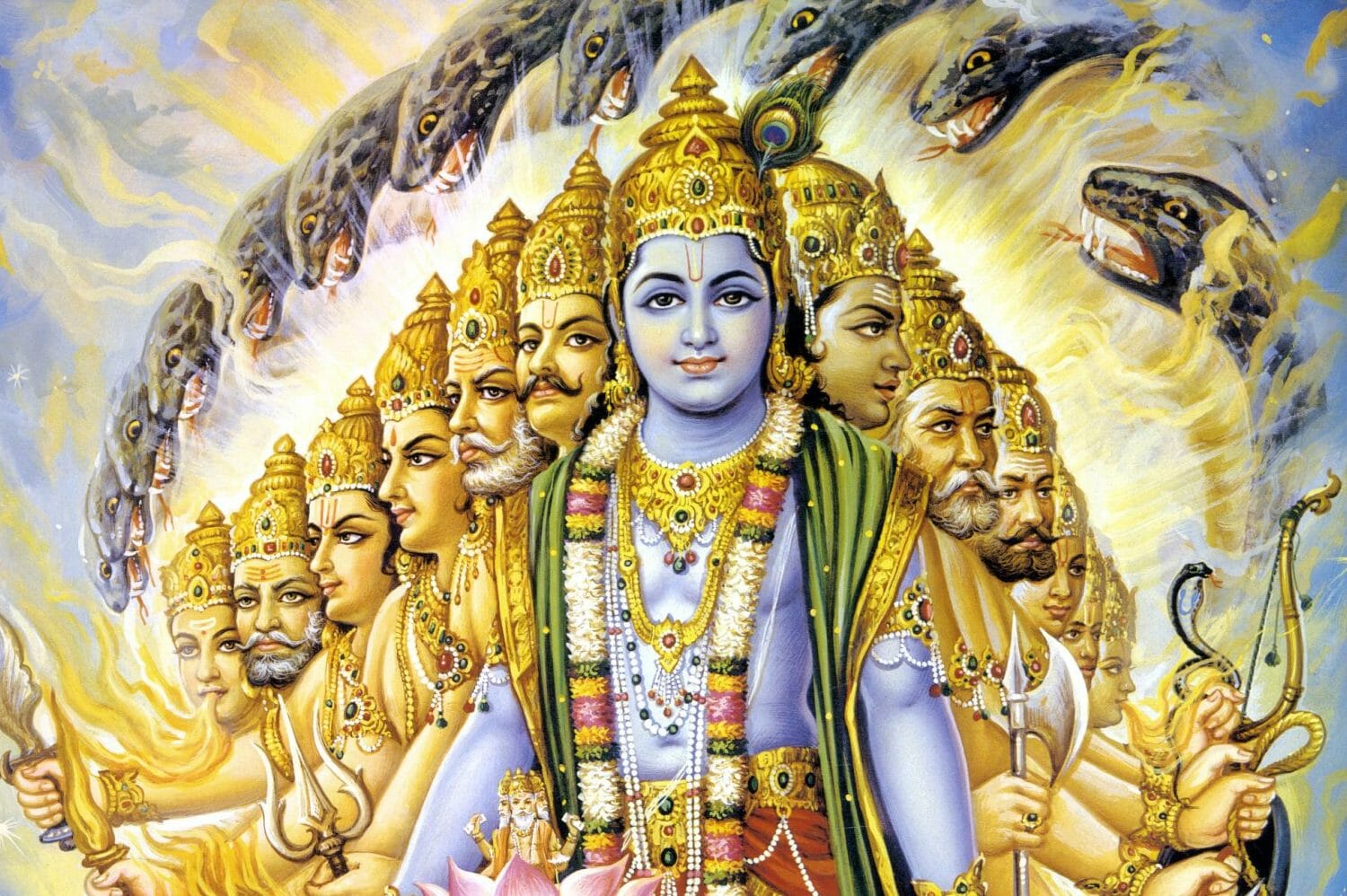 Momentum - In Gita Verse 2.9 Sañjaya said: Having spoken thus, Arjuna, chastiser of enemies, told Kṛṣṇa, "Govinda, I shall not fight," and fell silent.
This is not only with Arjuna but every one of us is facing this situation. When ever we are stuck into the objective world we become unconscious regarding our present moments act. We want to give up our act for the sake of others. As Arjuna saw the objective world and relationship with them in the objective world he got stuck and wanted to give up his assignment of the universe.
Take any incident in your life and recollect how many times you have give up your goal not because of your incompetence but to give respect to the others.
I shall narrate one incident in Gore Gopal's life. When he graduated as an engineer and suddenly decided to take sanyas, there was lot of resistance from his family and friends. But without resisting anyone he didn't give up what he felt and moved towards his goal. Today not only is he happy but with his success everyone who were resisting are also happy and have become his followers.
Generally what we do when family and friends have some reservation we give up our goal because at that moment we are not able to balance within ourselves. In the process whole of our life we are carrying certain pain in ourselves.
The most difficult thing, the almost impossible thing for the mind, is to remain in the middle, to remain balanced. And to move from one thing to its opposite is the easiest. To move from one polarity to another is the nature of the mind.
It is difficult for the mind to come to the right diet, difficult for the mind to stay in the middle. It is just like a clock's pendulum. The pendulum goes to the right, then it moves to the left, then again to the right, and again to the left; the clock's working depends on this movement.
If the pendulum stays in the middle, the clock stops. And when the pendulum moves to the right, you think it is only going to the right, but at the same time it is gathering momentum to go to the left. The more it moves to the right, the more energy it gathers to move to the left, and vice versa.
Thinking means momentum. The mind starts arranging for the opposite. When you love a person you are gathering momentum to hate him. That's why only friends can become enemies. You cannot suddenly become an enemy unless you have first become a friend.
Logic is superficial, life goes deeper, and in life all opposites are joined together, they exist together. Remember this, because then meditation becomes balancing.
Buddha taught eight disciplines, and with each discipline he used the word right. He said: Right effort, because it is very easy to move from action to inaction, from waking to sleep, but to remain in the middle is difficult.
When you are standing in the middle you are not gathering any momentum. And this is the beauty of it - a man who is not gathering any momentum to move anywhere, can be at ease with himself, can be at home.
When Arjuna after saying "Govinda, I shall not fight," he become silent. This indicates that he is now unable to think, he has agreed to others. It's not silence or surrender it's going from one side of the pendulum to other side of pendulum. He became silent because he is creating momentum to go to the other side. Means going from others to himself, without being self alert.
In my blog Bhagavad Gita Verse 1.21-22, I wrote - Arjuna when he wanted to look at both the parties and see their preparedness he was self-alert. He was in the middle. He didn't say to Krishna that I want to see only opposite side. He was in the middle. He wanted to see his party also.
Arjuna as soon as he became unconscious towards self he went and got stuck to one side. Now creating the momentum to move to the other side. As he knew that if he wouldn't fight the war he will be carrying this guilt for the rest of his life.