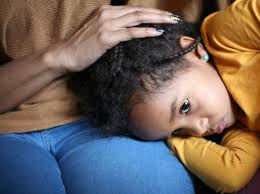 In the present times, the cases of children's abuse are frequent in the community due to the changes of family values and social problems. This issue is important as it touches many people who have children and want to protect them. To understand behaviors of the children who have been abused one should analyze the psychological factors crucial for them. One can distinguish two kinds of abuse: physical and sexual. Children aging from 3 to 14 years old can undergo sexual and physical abusing. The behaviors of the children depend on the kind of abusing, ethnicity, gender and age. Moreover, verbal and non-verbal languages are the ways of revealing the differences between abused children. This research paper intends to study behaviors of the children who have been abused and analyze the psychological factors.
Literature Review
There are a great deal of discussion posts towards this topic. Majority would agree that children who have been abused have their patterns of behavior that are characterized by non-verbal gestures. In addition, non-verbal behaviors can be the determinants of physical or sexual abuse that is revealed through interviewing. For example, using such method as interviewing it have been revealed the fact of abusing. Moreover, the participants of interviewing were stressed and depressed when they answered the questions about physical and sexual violence. In addition, indicators of physical disengagement and stress were progressing while positive emotions were decreasing. Consequently, non-verbal behavior can tell a lot about physical and sexual abuse of children. Non-verbal behavior includes gestures, body movement, language intonation, facial expressions and eye contact.
Different kinds of physical evidence, photographic evidence, medical evidence and eyewitness are the ways of determining children's sexual abuse. These are independent measures that can provoke the necessary feelings, emotions and patterns of behavior of children who have been abused. One should mention that indicators of sexual abuse are diverse. They can include disclosure, sexual awareness, symptoms associated with trauma, fears, anxiety, mood changes, conduct problems and other behavioral changes. Furthermore, data from interviewing children is related to the negative experience that oppresses them and can lead even to suicide. In addition, there are such children who are offenders and admit their participation in sexual abuse. Consequently, they can also feel similar emotions. It is important to determine who is an offender and who is a victim as children are cunning and can hide information.
Sexual abuse is harmful to the mental order of children. Younger children are more eager to tell about their stressful situations rather than teenagers who feel somalization, anxiety and depression. Therefore, interviewing should also correspond to ethnical, gender and age differences of children. Kathleen Ratican insists that shame and guilt can prevent children from being totally sincere during interviewing. Furthermore, one can see sexually abused children through their relationships with other people. In addition, abused children can be aggressive and hostile to those who interviewed them supposing them to be enemies. Facilitating disclosure and treatment approaches for helping sexually abused children.
Sexual abuse is shameful, embarrassing and private topic for discuss. Thus, not all children can admit being sexually abused and provide the objectivity of interviewing. The factors that restrict the reliability and sincerity of interviews are gender, age and individual characteristics. However, one should not use such improper methods as reinforcement (rewards, punishments), social influence, asking suggestive questions to get the necessary information. Furthermore, sexually abused girls are opener comparing with boys by providing more details. Children between 4-6 years old can also give more information due to their trust and childish naivete?.
Researches underline the importance of choosing techniques for interviewing children in sexual abuse cases. It is evident that after such negative experience children lose trust, therefore, it is important to establish the contact with them and provide friendly atmosphere. First of all, it is crucial to distinguish the kind of abuse, the reasons and consequences of the violent behavior. There are common patterns of behavior of children who have been abused. These are negative feelings, reservation, depression and hostility. To reveal the fact of sexual abuse in young children one should use play therapy, for example, dolls. However, there can be false answers where children can lie about their sexual or violent abuse. It can be related to their mental and psychological disorders or desire to attract attention of the adult people.
In conclusion, one should say that interviewing is one of the best ways to understand behaviors of children who were sexually and physically abused. Interviewing should also correspond to ethnical, gender and age differences of children. Verbal and non-verbal languages can reveal the necessary information and provoke feelings related to physical and sexual abuse. Gender and age are the most important factors that influence children's answers during the interview. Disclosure, sexual awareness, symptoms associated with trauma, fears, anxiety, mood changes, conduct problems and other behavior changes refer to the types of behavior. One should say that every person has his/her individual characteristics that make him/her opener or more reserved. Consequently, girls can inform more details while interviewing, as they are too emotional. As to boys, they are more reserved and suspicious. Yet young children are the most sincere and trustworthy.