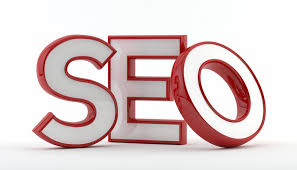 If put on simple words SEO makes your website appear in the list of google. It increases the reachability of the site.There are innumerable topics that are added to google each day and a single topic has innumerable articles in it. So how would google understand what exactly one is seeking.
Here SEO is the key.
SEO is a wide subject but if you want to understand it easily take it as samples. Before buying any product we see the sample first. Google does the same work. It takes notes of the words typed for a search and looks for the relevant sources. Among all the things present on the internet, be it articles, videos or pdfs, it enlists only those results that are relevant to the words typed in search bar.
So basically what SEO does is it has some words that are called keywords, that helps the article to enlist on first page of the google search. That increases the traffic on the website. You got an awesome article but that didn't appear in the google search, not in the first page at least. It may because the words that a user might use to search the article hasn't been used.
SEOs are two types White Hat SEO and Black Hat SEO.
White Hat SEO is basically positive SEO that uses high-quality content and uses tools and methods to attain the high reach capacity on the internet. Whereas, Black Hat SEO is not considered to be good or preferred by many companies. It basically uses spams, deliberately using keywords that exploits the content quality and hidden links.
But as none of these are ideally used by the organizations. There is another type of SEO called Gray Hat SEO, which is basically the mix of white and black Hat SEO. It helps the organizations to ensure they follow the client's demand without compromising with the ethics.
On basis of practice, SEO can again be distinguished in two forms, on-page SEO and off-page SEO. On-page SEO involves the steps that is done before the work is published. It includes creating quality content, adding keywords in the content, adding links, meta tags, meta description. Off-page SEO involves everything that is used to create traffic on the site. It involves sharing the work on social media, commenting on it, getting likes on the post and rating the post. That means any form of feedback is important in SEO. More the feedback better the SEO. Keywords are the most basic element of SEO. They are included in the content so that the browser can easily browse the results. SEO begins with keywords. There many types of keywords such as Generic keywords, Broad match keywords, and longtail keyword.
This is the basic element and base of all types of SEO.
SEO is the tool that enhances and publicise all the works done on online media.