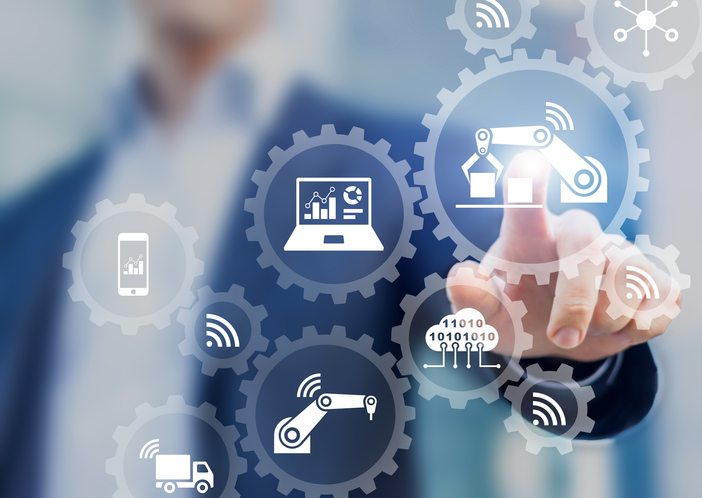 Globally, manufacturing Sector continues to grow. It now accounts for Roughly 15 % of global GDP and 14 % of employment. But the manufacturing sector's relative size in an economy Differs with its stage of development. The Future of Manufacturing, globalization of manufacturing has been a key driver of higher-value job creation and a rising standard of living for the growing middle class in emerging economies around the world such as China, India, SouthKorea, Mexico and Brazil.
Over the last quarter century, India has moved away from its traditional socialist system and accelerated efforts to liberalize economic reforms. As a result, India today is recognized as one of the most competitive nations in the world, providing a strong talent pool in the areas of science, technology and research.
Over the last ten years, the marketing world has been flipped on its head.
Nowadays, most manufacturers talk up the value of inbound marketing over outbound marketing, but it would be Biased to write it off completely.
Each strategic umbrella has advantages & disadvantages and both are designed to attract more Revenue for your Organization.
So which Marketing strategies will Captivate better leads for your Business?
Inbound marketing strategies provide searchers with valuable information throughout the buying process, and they establish credibility and trust with potential clients.
With great content, the right keywords, and an optimized website, your company will show up in search results when prospects research their options online.
Without inbound marketing, manufacturing companies run the risk of missing out on qualified leads.
Inbound marketing strategies for manufacturers
Let's take a closer look at some inbound marketing strategies and how they can increase business for manufacturing companies.
1.Inbound marketing strategies for the manufacturer
Inbound marketing is a strategy that utilizes many forms of pull marketing – content marketing, blogs, events, SEO, social media, Webinars, Podcast and so on – to create brand awareness and attract new business
Let me explain the process with help from the graphic below, originally created by HubSpot to explain the methodology behind inbound marketing.
1.ATTRACT - The first stage of inbound marketing is to attract a visitor through the use of Websites pages, blog posts, keywords, or social media.
Blogging

: The First step and the best way in attracting the visitors is to start blogging. The content that Manufacturer produces should be directed to its buyer personas. The content should be educational, answer the customer's questions. Companies can produce various content such as industry tips, trends, reviews, comparisons or even infographics and videos.

SEO/Keywords

: Most of the customers start their buying process online, commonly using the search engine to find the information they are looking for. SEO will enable the company and the content that the company creates to be easily found.

Pages

: The company's website should not be only optimized to be easily found in the search engine but also optimized to visually and interactively appeal to the buyer.

Social media

: When the company creates a remarkable content, social media publishing provides an opportunity for the company to easily and quickly spread it.
2. CONVERT - The second stage of inbound marketing is to convert a website visitor to a lead through the use of forms, calls-to-action, and landing pages.
Landing pages: Once a website visitor clicks on the call-to-action he or she should be directed to the landing page.
Calls-to-action: Calls-to-action are buttons or links on a company's website and they are crucial in generating leads.
Forms: The visitor becomes a lead when filling a form with contact information. The form should be 15 short and simple, asking only the most important questions, such as the name and the email address.
Contacts: The company should create a marketing database to keep track of the contacts and their interactions, and to be able to plan future steps.
3. CLOSE - The third stage of inbound marketing is to close the leads and turn them into happy customers.
CRM: Customer relationship management (CRM) system facilitates sales by having all information collected and organized in one place. With CRM, the company can keep track of the details about the contacts, companies, and deals in the company's pipeline.
Closed-loop reporting: Closed-loop reporting is an important tool for determining how well marketing and sales efforts work together, typically by connecting marketing analytics software with CRM software. Closed-loop reporting enables marketers to plan more strategically for the future by analyzing what were their best and worst lead sources.
Email: Sending series of emails with relevant and useful content to the prospects, who showed the interest into the business but did not make that final step yet, can be especially helpful in turning these prospects into customers.
Marketing automation: One of the most effective ways to nurture the leads is marketing automation. Marketing automation represents a union of email marketing and targeted sales and involves the development of a tailored communication campaign through email and social channels.
4. DELIGHT - The Fourth stage of inbound marketing is to engage with and pleasure their customers, which should sooner or later help you upsell and continue to work with them in the future.
Surveys: Feedbacks and surveys will enable a company to get know what users want, and thus the company will know what to provide (HubSpot 2017).
Highly-targeted calls-to-action: Highly-targeted calls-to-action should provide customers with different offers, based on a buyer persona and a lifecycle stage.
Smart content: The company should keep providing customers with the remarkable content that is tailored to their interests and needs. The company should aim to help their customers to achieve their goals but also introduce them with new products and services that might be of interest to them.
Social monitoring: The company should monitor social conversations, especially the ones that matter the most; listen and answer to the customers' questions and comments, and provide them with relevant content.
Read Full Article On
Thanks & Regards
Kushal shah
Kshah19995@gmail.com