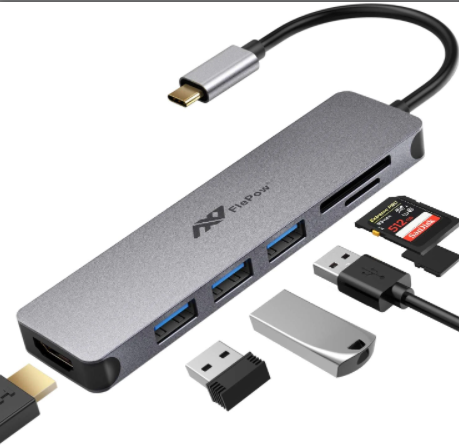 If you're having trouble with your laptop's connectivity options, a USB docking station may be needed. It meets all your accessibility needs for a better computing experience. But why buy a USB docking station when you could get a conventional docking station? The answer is: these devices are portable, easy to use, and universal.
A true docking station limits user productivity to laptops compatible with that brand or type of docking station. Conventional docking stations also have some limitations when it comes to installation, as most of them require CD installers, while some laptops do not have optical drives. Another thing is that many docking stations are heavy, and getting them can be a problem.
To solve these problems, a USB docking station has been developed. With this device, you can have full office availability. The cool thing about this device is that you need to connect it to your laptop via a USB connector, and everything is set up for use. It's an easy way for laptop users to connect to computer hardware and accessories, such as scanners, printers, monitors, and other devices that laptops normally cannot connect to.
Of course, HP is never late for such innovation. The company launched its docking station and its Universal Docking Station. The HP USB 2.0 Docking Station is an answer to the need to connect HP and Compaq notebooks and notebook users who have newer models that no longer support HP Basic and Advanced Docking Stations.
Most of the latest HP and Compaq notebook models no longer match the older docking stations previously released by the company. A USB docking station is the best alternative to a port replicator that a new HP laptop owner can use. Due to its universal system, it can also be used for older models, as well as other laptops and USB devices that can be connected, even if HP or Compaq does not protect them.
The HP USB Docking Station isn't just easy to use. It is also convenient and easy to install. Connect the base to your laptop, and everything is ready to go. You do not need the CD to install the device. With a simple start, the installation process will start automatically, and you can access any hardware and peripherals you want within minutes. This is an effortless way to replicate a port, especially for laptops without an optical drive.
It is also possible to purchase an HP USB 2.0 Essential Port Replicator. It looks more like a tower or a cylindrical processor. However, it has many ports and inputs but has a security lock like HP docking stations. You can even position this device horizontally or vertically as you like.
The HP Universal Docking Station is preferable because of its full functionality and connectivity options that any laptop user will benefit from. Even if your laptop is not HP, you can still use it because it is universal and can work with any connected USB device. If all you want is extra USB ports, a USB docking station may be just what you need. But, since they are accessible, I prefer to take both.