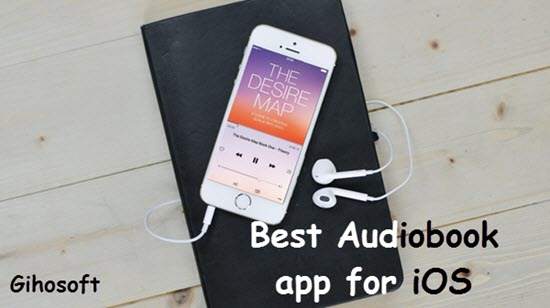 Want to listen to your eBook before sleeping, or while traveling, or exercising? If you love to read books, then possibly sometimes, you want your device to read them for you. This is possible, but you have to do a little setup on your iPhone or iPad to do so. First of all, Speak Screen feature should be enabled on your device. After that, you need to set up the Speak screen feature to read eBooks for you. It might seem a bit complicated, but you don't need to worry about the procedure. This article will help you from start to end.
How to enable Speak Screen feature in iPhone or iPad
In order to set your iOS device to read eBooks aloud, you've to enable Speak Screen on it. It is an accessibility feature, which you can easily get in the Accessibility section of your iPhone or iPad Settings. Here are the steps to locate and enable the Speak Screen feature on an iOS device.
Unlock your iPhone or iPad.
Open 'Settings' by touching the Settings icon on the home screen.
When the Settings will open, touch on 'General.' You will need to scroll down to get it, and touching on it will open the General settings options on the screen.
Now, look for the 'Accessibility' option under General settings and touch it.
Scroll down to the 'VISION' section and select 'Speech' from it. Settings for Speech will open your screen. Here you'll also see the 'Speak Screen' feature with a toggle switch and a little info about it.
Touch the toggle switch of 'Speak Screen' to turn it on. Touching the switch will turn it into the green.
Once you make the Speak Screen's button green, your iPhone or iPad will be ready to read your eBooks. If Siri is not reading in the way you want, then you can use the slider to adjust the speaking rate. Tap and drag the slider toward the rabbit icon to fast it or toward the turtle icon to slow it down. You can also use the 'Pronunciations' option given at the bottom of the page to add specific pronunciations.
How to setup Speak Screen feature to read your eBooks
Speak Screen feature reads the text on the screen. If the screen is off or locked, it will not work. Therefore, you need to make sure that the screen will not lock automatically when Siri is reading your eBook.
Steps to turn off Auto-Lock on your iOS device:
Open 'Settings' by touching on the Settings icon on the home screen.
Scroll down on the screen, and touch on 'Display & Brightness.'
Select 'Auto-Lock.'
And then select 'Never.'
Now, your device will not lock automatically. After disabling Auto-Lock, connect your iOS device to the power outlet and let it charge fully as listening to eBooks drains the battery fast.
How to listen to eBooks on your iPhone or iPad
So, you're all set to tell your iOS device to read an eBook for you. Here is how to do so.
Open your preferred eBook reader app, iBooks, Kindle app, or any other.
Now, locate the eBook you want to listen to and open it.
When the eBook will open, go to the page, you want to begin listening with.
Now, swipe down on the page with your two fingers. As you do so, Siri will start reading the page of your eBook. Don't worry about changing the page, Siri will do it itself.
You'll also get the Speak Screen panel on your screen to adjust the settings for speaking rate, pause/play reading, to move back and forth the block.
When you're done listening, touch the 'X' button at the upper right corner of the Speak Screen panel, stop Siri and close the Speak Screen feature.
To read more articles: How to enable Speak Screen feature in iPhone or iPad