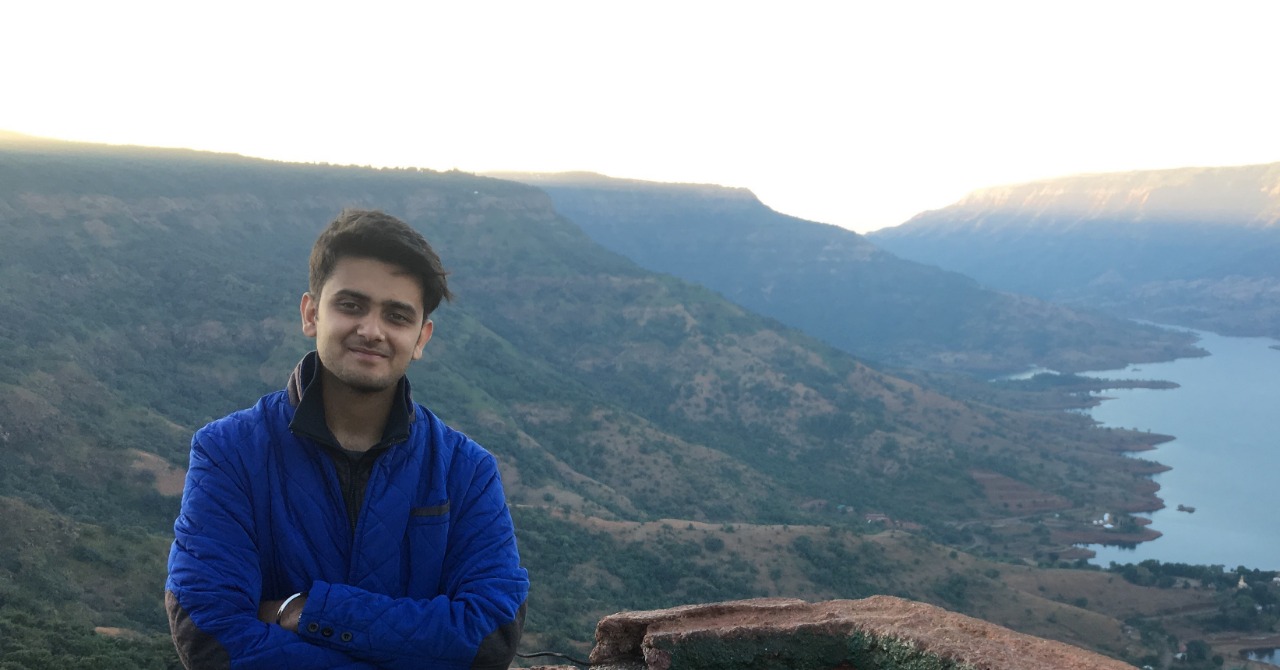 Q: Please give details about your initial education and forming years of life.
A: I am currently pursuing the B.E. Program in Electrical Engineering from Punjab Chandigarh College, Chandigarh. I am a writer and a poet. I love to sing, and study about music and psychology. My other interests include painting, sketching and public speaking. I just want to do it all.
Q: How did you get interested in literature? What inspired you to write?
A: When I was growing up, I went through my phases of teen rebel, the melodrama of youth and the feelings of being misunderstood. I had a hard time dealing with growing up and facing the world. And when I couldn't find any other way to deal with it, one day I decided to write, and the words came flowing to my mind and I was amazed. It felt so good and relieving, that I continued with writing poems, articles and stories, and read them to my family and friends.
Q: What difficulties did you have to face with respect to literary work?
Sometimes you are so weighed down by your emotions that you don't want to write about them because at times, that is like, piercing knives through your heart. It hurts so bad to confront and re-confront the bad stuff but then again, that also gives you some of your best work. So, i don't mind it but it sure feels difficult to be eaten alive by something you love doing, so dearly. So that is one difficult thing about it, the way how everything is sometimes so difficult to write about when it's just screaming out of you, everywhere.
Q: What is your view about the present-day literary work?
A: I think it's amazing how so many writers have found various platforms and a lot of stories are coming out. New Genres are being formed and everybody is now pushing their limits, which is great. Finally, we are in a world where everyone has a voice and that just feels so amazing.
Q: Do you think that the emergence of digital and social media has given a new opportunity to creative writers?
A: Absolutely yes! I couldn't have agreed more. Digital platforms are a blessing to a budding writer's world.
Q: Please tell us something about your literary work.
A: Most of the stuff I write about is centered around the themes of growing up, parting, solitude and escapism. I take inspiration from my own life and the lives of people around me. I try to paint a picture with my words and try to do in the most honest and sometimes dark manner. I have also written about suicide, death, friends and teenage and I am open to writing more about being spiritual and what it means to be happy and sad. I want to go and explore different themes and write about each one of them, if I can. I think I am a tireless nomad in search for something that connects everything.
Q: What was your first literary work and how was it published?
A: My first literary work was with StoryMirror. I had never tried my hand at writing but one day i decided to and so I sent one of my poems 'The rush of your dreams' in the inter-college level competition organized by StoryMirror. I got so many views and applause for it that it was too overwhelming. It also got selected to be featured in one of the anthologies by StoryMirror, which is under work. I was completely shaken, and I still remember that feeling like it was yesterday.
Q: How many ways literature can contribute to society in future?
A: Well, for one, I'd say literature is going to save the world. In a world where we are so divided by boundaries and religion, I think Literature is where we all come together as humans. If every human being develops a writer's heart and an artistic growth, so many amazing things can happen to this world, that could have been thought of only in dreams or stories.
Q: here do you see yourself after 5 years in the literary world?
A:I want to travel all around the world, look for various muses and write about them. I really hope to make it successful as a writer and as a poet and maybe one day, I'll get to write my story for the world to read and be remembered.
Q: What ways would you suggest to build a community for poets?
A: I think it is a great idea. While I firmly believe that every writer has a different and a deep personal story to tell, I think it would be great if we all could just talk to one another and discuss about our muses and themes. I'd love to be in such a club, for sure. Sign me up!
Q: What message would you like to give to aspiring new writers?
A: As one myself, I'd ask them to continue writing no matter what. It doesn't matter whether you get any recognition or applause, just remember why you started off writing and go on with it, no matter what. The most important thing is to write for yourself, and then comes the world. So just do your thing and don't ever look back.
Q: How was your experience of writing on StoryMirror?
A: Two words - Beyond Exhilarating. I got so much recognition and exposure, and I am so grateful that I can't even begin to put it into words. It feels like being found in this chaotic world and I look forward to being remembered. Thank you, StoryMirror! You have my heart!
Q: Would you like to say something about StoryMirror?
A: Yes! Keep up with this amazing platform. I hope a lot of writers consider you as the medium they want their work to spread and speak to the people. May you make big with all of these writers. Keep slaying!!!
You can read my content on https://storymirror.com/profile/oseliq3i/aditya-thakur/poems