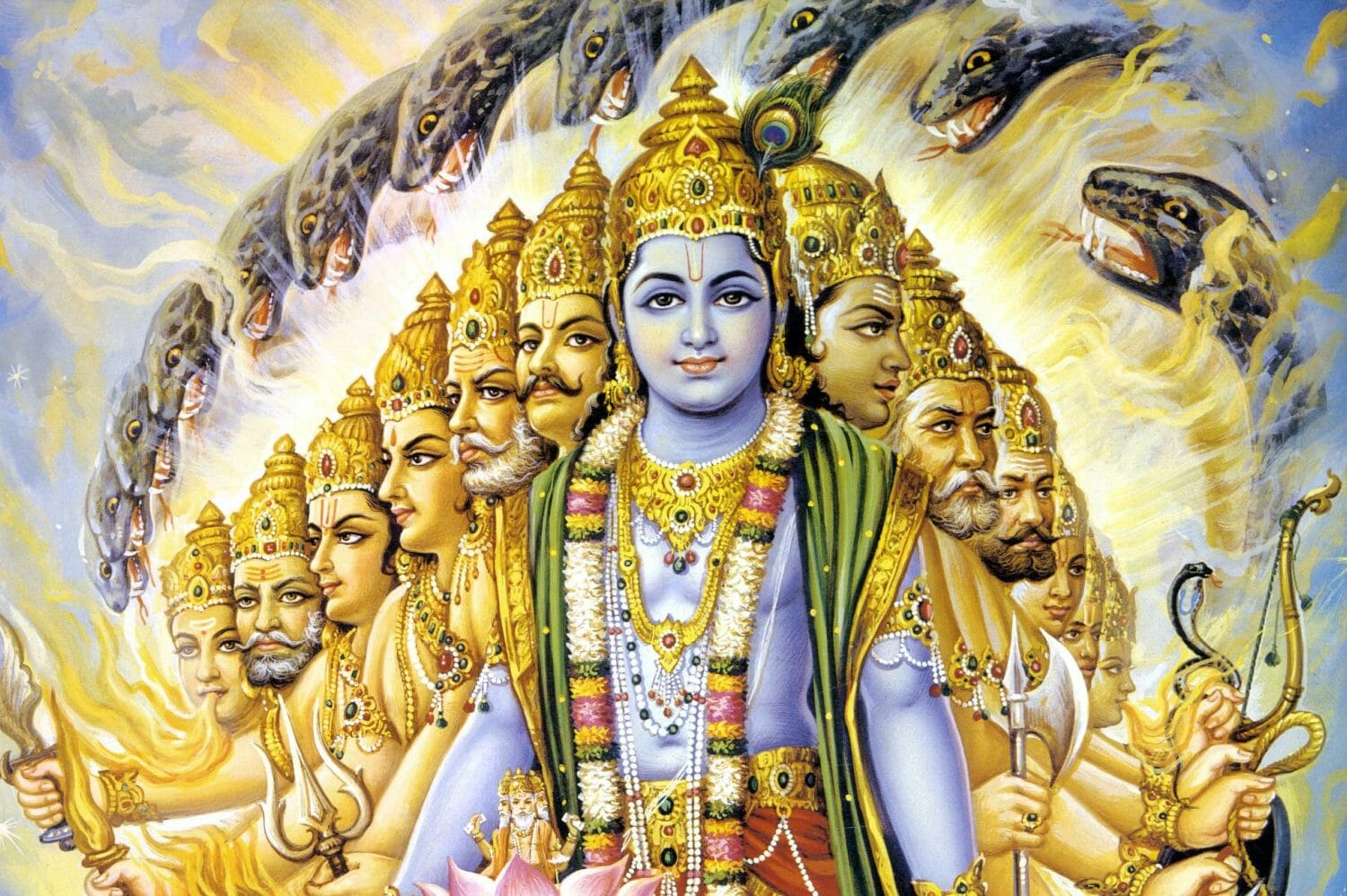 Love Yourself - In Gita Verse 4.10 Being freed from attachment, fear and anger, being fully absorbed in Me and taking refuge in Me, many, many persons in the past became purified by knowledge of Me – and thus they all attained transcendental love for Me.
Krishna's words we can understand if we have loved ourselves.
Let's understand Krishna's this word with one of the most profound sutras of Gautama the Buddha: Love yourself and watch — today, tomorrow, always.
"Love Yourself"...
Love is the nourishment for the soul. Just as food is to the body, so love is to the soul. Without food the body is weak, without love the soul is weak. And no state, no church and no vested interest has ever wanted people to have strong souls, because a person with spiritual energy is bound to be rebellious.
Love makes you rebellious, revolutionary. Love gives you wings to soar high. Love gives you insight into things, so that nobody can deceive you, exploit you, oppress you. And the priests and the politicians survive only on your blood – they survive only on exploitation. They are parasites, all the priests and all the politicians.
To make you spiritually weak they have found a sure method, one hundred percent guaranteed, and that is to teach you not to love yourself – because if a man cannot love himself he cannot love anybody else either. The teaching is very tricky. They say: Love others – because they know if you cannot love yourself you cannot love at all. But they go on saying: Love others, love humanity, love God, love nature, love your wife, your husband, your children and your parents, but don't love yourself, because to love oneself is selfish according to them.
They condemn self-love as they condemn nothing else – and they have made their teaching look very logical. They say: If you love yourself you will become an egoist, if you love yourself you will become narcissistic. It is not true. A man who loves himself finds that there is no ego in him. It is in loving others without loving yourself, in trying to love others that the ego arises.
Love knows nothing of duty. Duty is a burden, a formality. Love is a joy, a sharing; love is informal. The lover never feels that he has done enough; the lover always feels that more was possible. The lover never feels, 'I have obliged the other.' On the contrary, he feels, 'Because my love has been received, I am obliged. The other has obliged me by receiving my gift, by not rejecting it.' The man of duty thinks, 'I am higher, spiritual, extraordinary. Look how I serve people!'
A man who loves himself respects himself, and a man who loves himself and respects himself respects others too, because he knows, 'Just as I am, so are others. Just as I enjoy love, respect, dignity, so do others.' He becomes aware that we are not different; as far as the fundamentals are concerned, we are one. We are under the same law: Es dhammo sanantano
The man who loves himself enjoys the love so much, becomes so blissful, that the love starts overflowing, it starts reaching others. It has to reach! If you live love, you have to share it. You cannot go on loving yourself forever because one thing will become absolutely clear to you: that if loving one person, yourself, is so tremendously ecstatic and beautiful, how much more ecstasy is waiting for you if you start sharing your love with many many people!
Slowly the ripples start reaching farther and farther. You love other people; then you start loving animals, birds, trees, rocks. You can fill the whole universe with your love. A single person is enough to fill the whole universe with love, just as a single pebble can fill the whole lake with ripples – a small pebble.
"Love yourself and watch...today, tomorrow, always."
Create loving energy around yourself. Love your body and love your mind. Love your whole mechanism, your whole organism. By love is meant: accept it as it is, don't try to repress. We repress only when we hate something, we repress only when we are against something. Don't repress, because if you repress how are you going to watch? We cannot look the enemy eye to eye; we can look only in the eyes of our beloved. If you are not a lover of yourself you will not be able to look into your own eyes, into your own face, into your own reality.
Watch – just watch. Buddha does not say what has to be watched – everything! Walking, watch your walking. Eating, watch your eating. Taking a shower, watch the water, the cold water falling on you, the touch of the water, the coldness, the shiver that goes through your spine – watch everything, "today, tomorrow, always."
As you become more watchful you start having wings – then the whole sky is yours. Man is a meeting of the earth and the sky, of body and soul.
What Krishna tells start from yourself, love yourself and you will be - taking refuge in Me, many, many persons in the past became purified by knowledge of Me – and thus they all attained transcendental love for Me. he is provoking Arjuna to find love in himself so that all the anxiety, attachments, fear etc will be absorbed. He is not saying dropped out he is saying it will absorbed in Me, means in universe.