"Some letters make a word, some words make a sentence, some sentences make a page, some pages make a chapter and some sensible chapters make a dissertation!!"
Yes! Dissertation is a compilation of certain sensible chapters arranged sequentially and meaningfully. One of the important chapters of dissertation is literature review. This particular chapter of the dissertation is a critical assessment of the relevant literary resources. The section is aimed to evaluate the available literature and providing a comprehensive summary of previous works done on the topic. Dissertation literature review is a review of surveys, books, scholarly articles and several other sources that are relevant to the research.
What Does Dissertation Literature Review Entail?
Though this is very important section of a dissertation there is a lot of misunderstanding about what all this particular chapter would entail. Also, styling and formatting needs of departments and Universities vary. In some cases writing dissertation is like writing summary of the important sources in a simple and lucid manner.
On the other hand, literature writing is all about engaging the readers critically with the text and conveying opinions about the same. Dissertation literature review is like an interpretation on a particular source and finding out whether the interpretation differs considerably with the other viewpoints. This review section of dissertation is like outlining the intellectual development in the field with the focus on debates majorly. To put it in simple terms, this chapter of dissertation is aimed at assessing a source and informing the readers about its validity and relevance with the research work.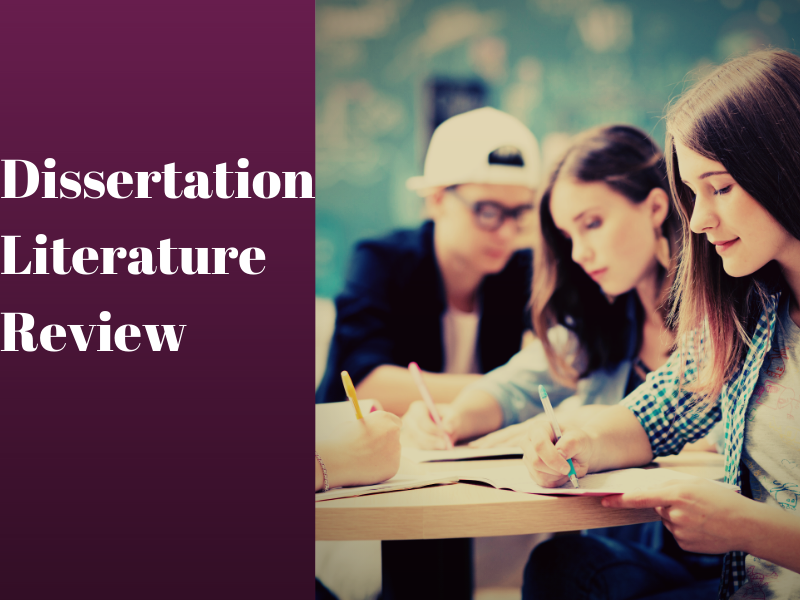 Here is a step-by-step guide to draft a literature review:
Come Clear With Your Goals:
It is true that writing a literature review is all about reviewing, analysing and evaluating the past works on the topic. But, it is true that you need to create a thesis statement clearly in the beginning. This statement should clearly specify the goal of your paper. So, it is good to define the purpose of your paper first so that you can go on and endorse that goal.
Intensive Research is Required:
There can be a number of texts pertaining to your topic available before you. You need to conduct a thorough research work to write a good literature review. Find out what the top works on your topics are and publish the most pertinent publications. Always remember, the more you research the better you would able to write.
Provide Context of the Publication:
When you are summarising your publications, make sure that you are providing the right context of the publication. How that publication is related to your topic? You need to strike and figure out the relevance of that publication with the topic that you want to discuss.
Logic and Rationale are Very Important:
Since it is a review, it needs a solid logic. An argument discussing your ideas on the topic needs to be developed, how did these ideas grow and what is the academic importance of the relevant publications cited by you. Try to figure out similarities and differences between those publications and your topic.
Include References or Citation List:
When you are reviewing the literature, you need to mention all the sources of the publication used by you in the body. At the end of literature review, a citation list needs to be given. Check out the style that your department follows. Follow Chicago, MLA, APA or whatever style guidelines that your department needs.
If you want to be extra cautious or want to ease down your burden, hiring a professional dissertation help service is the best thing that you can do.