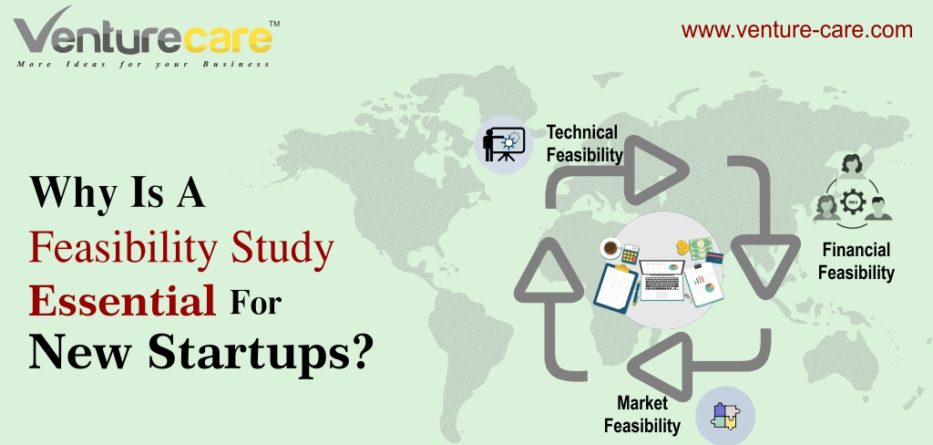 A feasibility study is a template that evaluates the potential of an idea. It assesses different risks and benefits associated with the business and gives an estimated framework on how the company will perform over time. Many venture capitalist/ angel investors analyze feasibility study report before making any investment in a startup. It also serves as a guideline for making strategic business decisions. Many companies use it to understand the demographics of their potential customers. Here is some information about the feasibility study, and how it can help your startup.
Types of the feasibility study
The feasibility study is a window that looks into the future and tries to assess how things will progress over the long run. It considers various matrixes for the business, and forecast future potentials. Depending upon the nature of the business idea, there can be multiple types of feasibility studies. Like:
Legal feasibility
Technical feasibility
Financial feasibility
Operational feasibility
Political feasibility
Market feasibility
Are you looking for a holistic feasibility study? Visit feasibility study firms to start with the process, immediately.
Why is the feasibility study important?
Legal compliances
Every country or state has different legal frames, and every business needs to operate under these frameworks. When a company works outside of this framework, it is considered illegal. Illegal activity can attract financial penalties and even cause imprisonment for the business owners. Thus, conduct legal feasibility before launching any business. Make sure the business practices follow legal guidelines and the law of the land.
Are you looking for legal services to develop a plan, which would comply with legal requirements? Visit a business startup consultant to get in touch with the professionals.
Technical requirements and identifying niche
Technology is advancing rapidly, and innovation is coming to the market almost every day. If your business idea bases itself on technology, then you need to evaluate how it will perform against current technology. What are the positive aspects it will deliver to the customers, and how they will accept it? This study is also the basis for identifying your audience. You cannot make a product suitable for everyone in the world. A technical feasibility study finds out whether it is possible to create the product with the technology available. If so, whom to target and how to proceed in this genre?
Attracting investors; financial decision makings
Finance is an essential aspect of every business. As a startup, you need funding to develop your business. It would help if you also made a profit against this investment. Thus, you need to calculate how much capital you should invest at the beginning and how much money you need to use for the operational cycle. A financial study assesses these aspects and helps you create a business plan. Without a thorough outlook on this subject, finding a venture capitalist for your business or even applying a business loan could become a nightmare.
Are you looking for assistance in finding the right business funding source? Visit business funding agencies and learn more.
Operational profitability and feasibility
The operational feasibility takes a deep dive into your idea and asses its possible implication in the real world. It evaluates the infrastructural requirement for the business and its operational constraints. It also helps you understand the infrastructural investment you need to make for doing the business profitably. Even if the business idea is excellent, if the daily operation is not feasible, it will fail drastically. Sound analysis in this study can help you avoid making investments on the wrong idea. Will your idea be profitable? Visit https://www.venture-care.com/profitability-forecasting/ to get experts working on forecasting the profitability of your idea.
Indirect market factors
Politics is in our daily life, and it also affects any business substantially. Business-friendly policies of the government can help a business grow, but too much restriction can cause demise. Therefore, analyze the political scenario before making any business decision. You can do a political feasibility study to understand the governance system and evaluate the policies of the government.
Evaluating business reach
Understanding the market is very crucial for every business. Recognize the potential purchasing power of the consumer and their readiness to switch brands. The market feasibility study gives you a clear idea about the market. It helps you decide how much effort your business needs to make to capture a particular portion of the market.
The feasibility study helps you understand the business environment better. It gives you a clear indication of the challenges your business will face in the initial phase and thereon and the potential profit that will eventually appear. You can use this report to develop your product and market it better. You can also use this report to improve your business operation or make strategic decisions. Last but not least, you can use this report to convince your investors and show them the viability of your idea. A good feasibility report can help you raise substantial capital from the investors.