@Jury aka Small Business Owners
Good afternoon respected Jury members, fellow debaters, and the rest of our audience. Today, we have the golden opportunity to present our opinions on "Does your small business really need a website?"
That is how a debate should kick-off, generally. However, considering how we support the motto of 'uniqueness', we would present our debate with a twist! This debate will offer you not one notion on the topic, but with both of them. The target is to ensure that you make an informed choice post knowing about both sides of the story!
After all, as business owners, you should know what is best for your revenue generation. Who knows maybe by the end of this read, you will have a new business approach!
Presenting the debate of this digital-cum-business era - Does your small business really need a website? Happy reading!
A Brief of the Debate
Before we start on with our detailed debate-cum discussion, here is what you will come across in this read!
A. Status quo (projected growth of small businesses for 2020 and beyond)
B. Arguments in favor of the topic
C. Arguments against the topic

D. Rebuttal of the Debate
Status Quo
Metamorphosing a business vision into a lucrative reality is, doubtlessly, a hurdle-some task. But then again, with the promises that this sector is witnessing, the chances are that with a
Pre-thought out business strategy, and

A plan of action in the play,
-the revenue earned will be high enough.
With the pandemic in its full swing, earning for many has become a cumbersome situation. However, with an indefinite lockdown in place, small businesses are the best prospect for all provided that they have an online presence.
As of 2020, here are a few figures that are deemed essential to fathom out the dependence of small business over websites and the probable success that it might fetch. Take a look!
A. This 2020, 29% of small businesses are planning to start on with their website-endeavors.

B. Approximately, 61% of online users, will be looking out for a product online, prior to investing in it.

C. 40% of business owners are yet to have a website.

D. 25% of small businesses will be investing in the digital marketing realm.

With such figures in the record, small business owners have a crucial decision to make over their websites. Here are the arguments in favor of and against the notion - the decision is yours!
The Argument in Favor of the Topic
1. The Leverage of a Professional Appearance
While 69% of seed organizations put their trust in their in-house employees to work upon their websites, only 23% of these manage the site on a full-time basis.
Considering the nominal charges involved, 20% of SMBs approach professional website designers for their site. Needless to say, the leads that such professional sites fetch ensures higher conversion rates.
Furthermore, such experts boost your professional outlook via -
I). A branded domain name,
II). Display of professional certificates
III). Personal emails to conduct business
2. Clean Presentation of the Highlighted Products and Services
With high-quality photographs of your products and services, your brand's credibility is well established and the potential clients are compelled to purchase your merchandise.
Look at this website here - selling beauty products. Designed by the expert web designing agency in New York, this site takes into account the visual hierarchy aspect and thus pulls in the leads.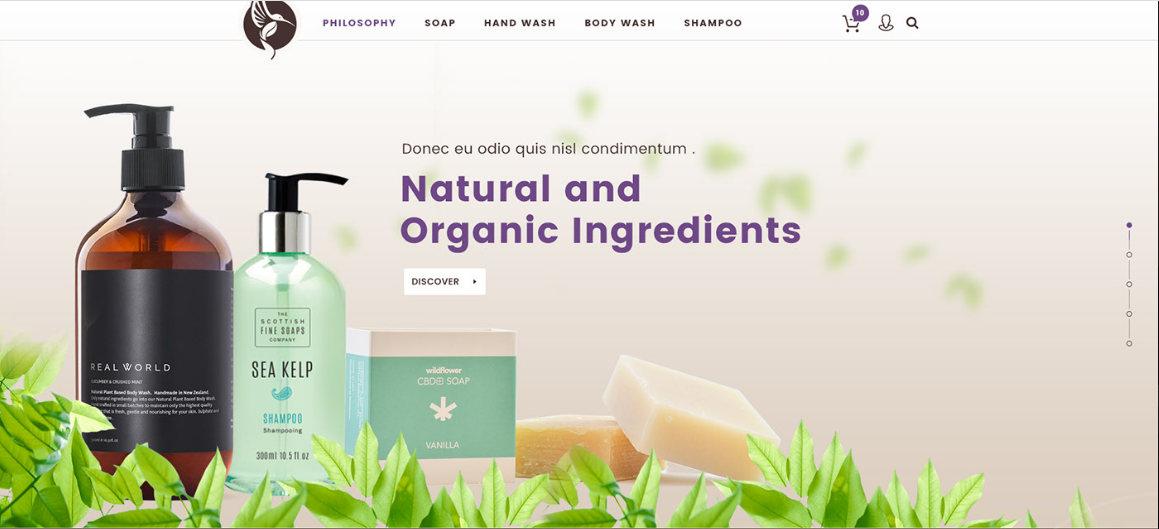 Source: https://www.behance.net/gallery/56069097/Beauty-Products
Can you think of a better idea to do this sans a professional website at your disposal?
3. Imbibe Website with Google Maps to Help Your Customers Locate You Conveniently
How often have you asked around for directions to a place?
Case 1: In the past: Multiple times
Case 2: As of now: Rarely
The latter is obvious considering the presence of Google maps with its accurate directions. Did you know that Google processes an approximate of 63,000 searches per second?
With embedded Google maps in your site, preferably the home page, your prospective clients have another convenience at their disposal. They can easily locate your trade, irrespective of whether they are well-versed with your location or not.
4. Up Your Game With Views to the Best Testimonials and Reviews
Establishing social proof is a mandate for businesses, with influencer marketing gaining ground. Know this,
a. A minimum of 92% of potential clients prefers to consult online reviews regarding a product or a brand prior to settling upon it.

b. 88% of clients trust reviews and testimonials and follow the notion set by them
With your site featuring these testimonials that acts as a permanent archive, fetching clients would become far convenient. A perfect, clean, and user-friendly interface will help your potential customers through the site and guide them into your testimonials that would have a positive impact on your conversion rates.

5. Beat your Goliath-competitors Easily!
The only way to hit your competitors out of the field would be to generate more revenue, expand your business, and get into the league of the business-tycoons!
Websites might be a great way to achieve that, considering that you would soon need to rely on selling your products and services online. COVID-19, or not, by 2040, the globe will witness a colossal share (94%) of the purchases being made over the e-commerce platforms.
6. A Website With CTA Tone to Lure in Your Prospective Clients
It has been well-proven that a well-placed Call-To-Action has the potential to boost the eCommerce conversions by approximately 22% QoQ. As to best practices regarding your CTA on the website, here are some expert tips -
Tip 1: Prefer for green or orange CTA buttons.
Tip 2: Create a sense of urgency via the CTA.
Tip 3: Opt for snazzy shapes in CTA buttons.
7. Involves a Comparatively Low Cost
Websites cease to be a challenging matter to manage any longer. Thanks to the edging competition between the top web designing agencies across the globe, clients are having multiple incentives that include affordable charges for sleek, modern, and trending websites that are potent enough to boost leads.
8. Clients are Reluctant to Take Into Account Businesses sans a Website
About 84% of customers are of the faith that the presence of a website ensures a brand's credibility. Owing to the increased number of hours that individuals end up spending on a daily basis, their notion is set upon the fact that a brand sans a site, indicates no credibility.
No as a small business owner, that's no way to start off your ride into the bigger leagues, is it?
9. Online Presence is the Only Way to Fetch Consumers This 2020
E-commerce spending is shooting north with the progressing years, what with lockdown, and excessive reliance on the internet. So as to say, the internet has become the new phone or address book of this era.
Catering to this demand there are approximately 12 to 24 million eCommerce sites from all across the globe. The complete value of the world's retail eCommerce sector is expected to reach $4.13 trillion by the end of this year (2020).
With such prospects in place, it seems that building a site for your trade is no longer a matter of option or debate, not of a compulsion to ensure your foothold in the market.
With these arguments in place, know this, our dear audience, a professional website acts as the perfect catalyst to fetch your business, its brand establishment, as well as its much-required revenue.
So, here is a bonus point - how to build your small business website that would compel boosted conversion rates!
Step 1: Pick out your preferred domain name with a nominal charge.
Step 2: Opt for a safe hosting provider that offers great technical support.
Step 3: Highlight your trade-highlights as the limelight on your site
Step 4: Select a suitable e-commerce platform for the online sale of products and services
Step 5: Imbibe the updated SEO practices and post quality and relevant content, regularly.
Are you really willing to debate with this much profit on the line?
But, as promised, here is a look into the arguments against the notion so that you have a fair chance of determining your best path!
Argument Against the Topic
True that we are presenting arguments against the notion that websites may not be essential for small business owners, but know this - there are some 'hurdles' that are presented in this case, all of which are but rumors, or dare we say, myths! Check them out and know their truth!
#Myth 1: Dry on Budget and Hence Not Enough to Sponsor a Site
On average 65% of SMBs end up spending even less than $10,000 over developing, designing, and launching their site. So you see, unlike the myths that are rumored, you don't need to dig deep into your pockets to maintain and design a site. Adjust to this value the returns via revenue that the site will fetch!
Along with the budget, there are some other factors that create a hurdle for small business holders to start a site. Approximately, 23% of such owners claim that their biggest concern is the knowledge and time to maintain a site.
#Myth 2: Your Industry Doesn't Require an Online Presence
Well, you are not alone in this belief of the myth. Apparently, 35% of the small business holders believe that their trade sector is too small for a site. But, hey! Each business, irrespective of the genre of their trade are required to set foot in the online realm.
This lockdown, look around you, name an item that you can't avail online and you would know the truth of this!
#Myth 3: Websites Seem Impersonal
We understand, with small businesses, one of the priorities is to set up a bond with clients. This touch of personalization would bring in brand loyalty and a credible clientele that would refer you to their social circle.
Then again, why the botheration that a website wouldn't be personal enough? Look at the one below -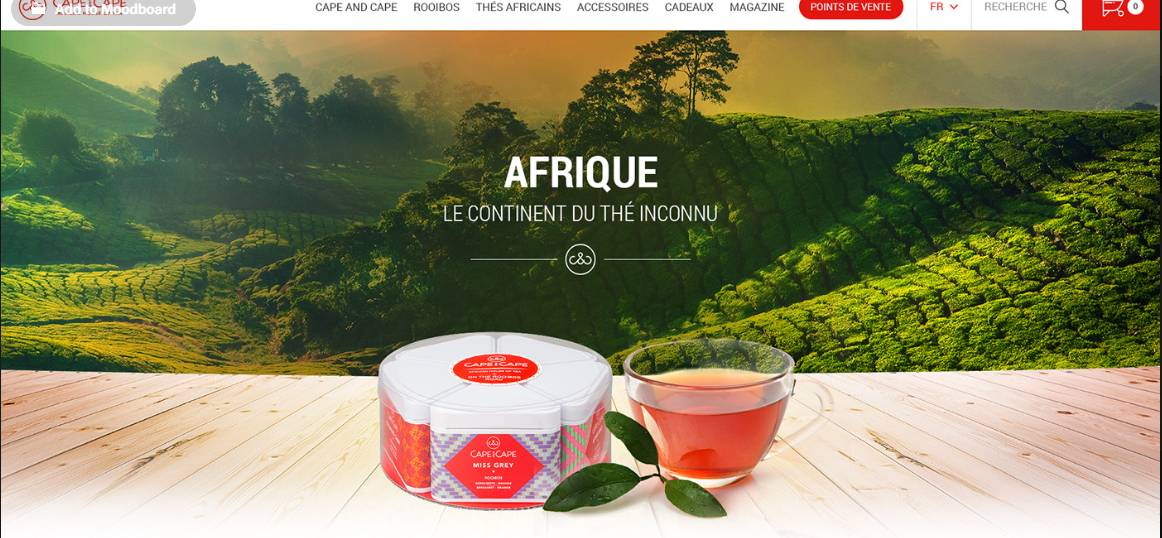 Source: https://www.behance.net/gallery/48156643/Tea-Producing-Company
This is a globally-acclaimed tea-producing company. Look into the backdrop ad web-design. Do you find any personalization missing from this? They why shy away from a site that could tickle the personal touch and ensure that your customers feel more connected to you?
As statistics go, it is believed that approximately one-fourth of the small businesses still lack an idea regarding what lead generation conversion rates are! Considering that they are among the ones, sans a website, imagine their nose-diving revenue. Now you wouldn't want to be counted among these owners, would you?
The Rebuttal Speech: "To be a Site-owner, or not to be a Site-owner"
Coming to the end of this debate of the digital era, my respected audience, I believe you are now informed enough to make a decision for your brand.
On an ending note, here is a 'Liliputian' idea - 79% of the seed entrepreneurs with sites are looking ahead for a trade growth of at least 25% as tallied with the 64% of the entrepreneurs without sites.
I rest my case now!