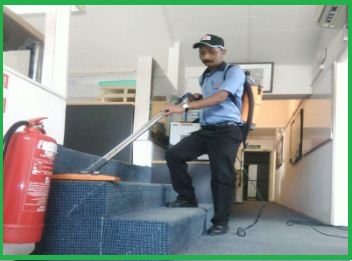 Over the years, facilities management services have evolved from being considered a little more than "janitorial services" to a fully-functioning, independent company covering a myriad of services. And it is still evolving & increasingly becoming a complex organization seeking ways to further add more diverse services to their contracts, all of them to be considered under the umbrella term "facilities management."
This has inevitably led to the formation of a company that solely specializes in offering facilities management services to business organizations so that they can better focus on growing their business.
In this article, we will be talking about the roles of facility management companies in India and the reasons why you should hire them.
Roles of a Facilities Management Company
To address the varying needs of any organization, facilities management companies in India have a variety of roles to play. These roles include:
They support the education of a workforce regarding the standards & procedures from how they should act in the event of an emergency to managing the lighting systems throughout the building.

They ensure facility compliance with relevant regulations and compliance requirements.

A facility management company tracks & responds to environmental, security, health, and safety issues.

These companies monitor all the aspects of facility maintenance & upkeep, which enables the company to operate efficiently & effectively.

A facilities management services provider anticipates future facility needs, particularly in areas such as energy efficiency.

It is the responsibility of these service providers to ensure that the business receives the most that it can for its facilities related expenditures.

It is the responsibility of a facility management company to monitor an organization's efficiency.
Reasons to Hire a Facilities Management Company
Hiring facility management companies in India brings in the following benefits:
Cost Saving
Having an in-house facility management staff can lead to a high cost to any company, but these kinds of expenses can be drastically reduced by outsourcing the services of a professional facility management company. An organization is likely to spend much less on its facilities management when they are managed by a third-party service provider when compared to managing the process in-house.
Enhanced Flexibility
A facility management service provider ensures that it remains well informed regarding any changes happening in an organization. They ensure that as an organization changes its specifications, function or business requirements, the facilities management provision continues to meet the needs of the business, which gives businesses the flexibility & the ability to utilize only the relevant services
More Time to Focus on Key Business Activities
As a business organization, you will have more time to focus on its core business activities while the facilities management requirements will be taken care of by the professional service providers. This is because in-house facilities management requires a considerable amount of time commitments & ongoing adherence to compliance updates.
Streamlined Business Operations
One of the most significant reasons why businesses choose to hire facilities management companies is to ensure that they have maximum control. By hiring these services, they just have one point of contact to manage the whole range of services & the knowledge that facilities requirements will be undertaken as part of their facilities management contract.
Ending Note
All the above-mentioned roles & responsibilities of a facility management company and the reasons to hire them to have overarching benefits of adding value to your brand. Instead of having your business vulnerable to risks, you must consider outsourcing the facility management services from an accredited facilities management company. As a matter of fact, eliminating the hassle of operating facilities management can simplify your entire workflow.