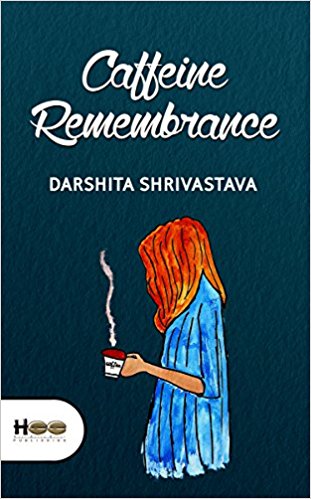 Poetry is a wonderful piece of work in the field of literature. Though it looks like just a word play, it carries an emotion with it be it a short poem, long poem, illustrative poem or a rhyming poem. Poems are in general recited in a particular tone. Poetry is also read sometimes depending upon the topic.

About the book:
The unique feature in this book is the author made the every poem to be spoken. These mostly talk about the various restrictions and taboos that prevail in the society since ages.
It is also to be noted that the author has broke some rules in the way of writing like even without following a particular pattern the context can be retained.

The title of the book ' Caffeine Remembrance ' is interesting and gives a soothing feeling. Well the name caffeine! The book cover is a simple clip art of a girl holding a steaming coffee cup.The narration is simple, easy and new.Easy and simple language is used . The book is a nice and easy read.