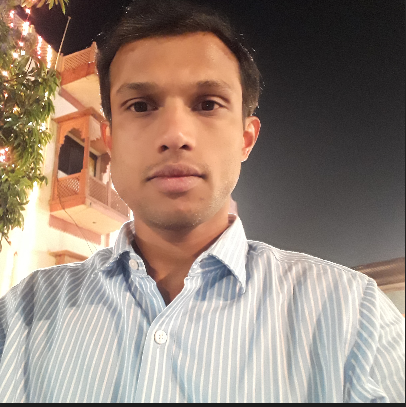 Q: Please give details about your initial education and forming years of life.
A: I completed my initial education from the various hindi medium schools of Jaipur and then completed my engineering. Like most youngsters of India my forming years were a struggle between listening to my heart and family. I will talk about it more in my upcoming book.
Q: How did you get interested in literature? What inspired you to write?
A: For me it wasn't that difficult, I was writing whatever was coming in my heart and still I do the same only.
Q: What difficulties did you have to face with respect to literary work?
A: People have become more opened up and they are pouring their hearts out through their writing. Previous generations work was mainly about society, but today's generation work is mainly about life experiences.
Q: What is your view about the present day literary work?
A: Yes, certainly it did that and doing that as well.
Q: Please tell us something about your literary work.
A: My literary work is mainly based upon my life experiences and my emotions. How I fought through the long streak of depression has definitely given a direction and motivation to my writing.
Q: What was your first literary work and how was it published?
A: Couple of urdu poems and they got published because of the motivation and support from my soul mother.
Q: How many ways literature can contribute to society in future?
A: In every possible way.
Q: Where do you see yourself after 5 years in the literary world?
A: Hard to find some time to think that far.
Q: What ways would you suggest to build a community for poets?
A: Poets should be more opened in communicating and sharing thoughts. Also, they should help each-other by pointing out the mistakes and give suggestions for improvements.
Q: What message would you like to give to aspiring new writers?
A: Listen to your heart.
Q: How was your experience of writing on StoryMirror?
A: It was a good exposure.
Q: Would you like to say something about StoryMirror?
A: It's good platform to support budding writers.
Here is the link to read my content https://storymirror.com/profile/pemocbrh/pulkit-maheshwari/poems