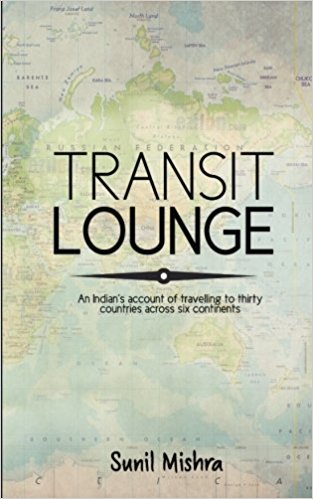 Book Title: Transit Lounge
Author: Sunil Mishra
About The Book:


Not everyone is so fortunate to go on a world tour. But thanks to today's entertainment and media including books that makes everyone travel the world virtually. This book also takes each and every reader "literally to a world tour through its words". The author has impeccably narrated every minute detail of a journey to a new place right from choosing the place of travel till a person reaches his destination.
The book comprises of 8 chapters and each chapter is divided to a set of countries that the author has travelled. The book is also a perfect travelogue of the author and this can be used as a reference to know about the various places, customs followed in each country, the habitat, the weather conditions, the travel process with a live demonstration feeling.
The experience of each journey that also includes beautiful memories and hiccups during travel is very well documented. A reader can thus virtually travel to the places while reading the book. The book title "Transit Lounge" and the book cover complement each other and the cover has a world map in a very sober color and that gives the reader a nice feeling. Kudos to the author who has turned his own travel into a dreamy virtual journey of many readers.