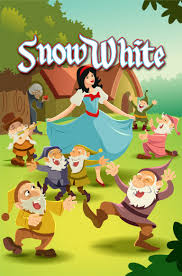 Since the last two decades Children's publishing industry in India has boomed.They are coming in different genres.Lot of Indian publishers have captured the market by bringing out a variety of children's books.Earlier children read books by English authors like Enid Blyton, Mark Twain,Agatha Christie, Rudyard Kipling etc. There were very few Indian publishers.But now the market is full of children's book publishers.They are-
Tulika Publishers- it has been in the market for around two decades.It is a Chennai based children publisher.It publishes bilingual books and has the tagline-Many Languages,Many Voices.
Amar Chitra Katha- at one time they were the only children publishers.They are known for mythology and folk tales.Most of us have grown up on a diet of Amar Chitra Katha comics.They also publish biographies,fables and classical literature.They are based out of Bangalore.
Tara Books-they bring scroll,printed and textile books.They are from Chennai and are international sellers.They have won The Best Children's Publisher Award at Bologna.
Karadi Tales-Chennai based and have come out with audio books.They are called'Will You Read With Me'.They also have iPad apps and video books to play on the computer.
Katha- they started a magazine for the underprivileged in 1988 ,they are also an NGO working in the field of literacy and education.They have brought classic children's fiction in the market.
Pratham Books- they are a not-for-profit publisher who have a vision to get a book in every child's hand.Their books are very cheap.
Duckbill-their books came out in 2012.They have young adult fiction and historical fiction.
Chandamama-longest running children's monthly magazine.They produced mythological and magical stories for children.It was first published in Telugu and was later published in several languages.
Chacha Chaudhary-oldest Hindi comic series by Diamond Publishers.
Champak- a fortnightly children's magazine published by Delhi Press Group since 1969.Published in 8 languages.Largest read children's magazine in India.It is a bouquet of stories and puzzles.
Seagull Books-fable series published by Kolkata based publisher.
Very recent in the market are-
Talking Club-they are a collection or rib-tickling,humorous short stories.
Harper Collin's Children's Books-has funny stories,horror stories and graphic novel.
Story Mirror-a recent publisher is coming out with an assortment of children's stories.
"Children have less time, and even lesser inclination, today to spend time with books, so we need to make this impatient and on-the-move generation see reading as a pleasurable activity and not something they are being forced to do against their will."
All these publishers are also testing different ways to make their brand names and books visible in the market. Karadi Tales organises Bak Bak With Karadi Tales, a series of storytelling sessions around Chennai, and has recently started bilingual storytelling sessions in Korean in order to expand the reach of their books. Tulika prioritises affordability over production quality.
Tara Books, whose spectacular art, superb production and high prices have made it a bigger success abroad than in India,. Duckbill published the official novelisations of movies such as Dhanak.
Pratham Books's StoryWeaver provides thousands of stories in over 30 different languages on its platform, allowing anyone to download them.marketing these books. "The one trend that publishers have benefitted from is the rise of the empowered author. Authors today are almost like entrepreneurs. Blogging enables authors and illustrators to talk about their work and discuss the creative process."
Social media is also a great tool for publicising books, particularly for independent publishers like Duckbill and Tulika. This children's publishing industry will grow 14-18% every year and children will benefit from a large array of genres to chose from.