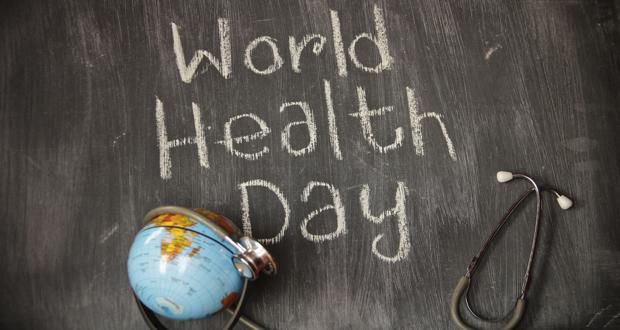 World health day
The World Health Day is celebrated on 7th of April every year. This day is celebrated for awareness of the global health. The World Health Day is been the sponsorship of the World Health Organization (WHO), as well as other related organizations.
The World Health Organization (WHO) has there theme, slogan and hashtag for their organization are:
Theme for World Health Day is: Universal health coverage: everyone, everywhere
The slogan is: "Health for All".
The primary hashtag that we are using is : #HealthForAll but look out for posts using #WorldHealthDay as well.
The World Health Organization held the First World Health Assembly in the year 1948. The Assembly decided to celebrate 7 April of each year, with effect from 1950 after 2 years, as the World Health Day. World Health Day is acknowledged by various governments and non-governmental organizations with interests in public health issues, who also organize activities and highlight their support in media reports, such as the Global Health Council. The World Health organizes decided a particular theme for the international, regional and local events on this Day. They have the different theme every year related to their aspect.
If we talk about the theme of the World Health Day then we have numbers of year passed with the different theme for the world. Every theme is related to securing your health with different problems. We are celebrating World Health Organization since 1948 till now, long 70 years. Recent themes that are been taken for this day they are; in the year 2014 the theme was taken on the disease Vector-borne meaning of this was a small bite, big threat. In the year 2015, the theme was taken Food safety so that people could eat healthy food. In the year 2016, the theme was taken Halt the rise, this was related to beat diabetes. a largely preventable and treatable non-communicable disease that is rapidly increasing in numbers in many countries, most dramatically in low- and middle-income countries. Simple lifestyle measures have been shown to be effective in preventing or delaying the onset of type 2 diabetes, including maintaining normal body weight, engaging in the regular physical activity, and eating a healthy diet. Diabetes can be controlled and managed to prevent complications through diagnosis, self-management education, and affordable treatment. The WHO estimates about 422 million people in the world have diabetes, with the disease the direct cause of some 1.5 million deaths. The goals of WHD 2016 are scaled up prevention, strengthen care, and enhance surveillance. In the year 2017 the theme was taken Depression: Let's talk because the condition affects people of all ages, from all walks of life, in all countries. It impacts on people's ability to carry out everyday tasks, with consequences for families, friends, and even communities, workplaces, and health care systems. At worst, depression can lead to self-inflicted injury and suicide. A better understanding of depression – which can be prevented and treated – will help reduce the stigma associated with the illness, and lead to more people seeking help. Talking about the upcoming World Heath Day the theme has been decided is Universal Health Coverage. This topic has been taken so that they could cover all different type of problem of the people.
The World Health Organization was founded on the principle that all people should be able to realize their rights to the highest possible level of health.
"Health for all" has therefore been our guiding from 70 years. It's also the impetus behind the current organization wide drive to support countries in moving towards the Universal Health Coverage (UHC). The organization will maintain a high profile focus on (UHC) events through 2018, starting on the World Health Day on 7th of April with global and local conversations about ways to archive health for all.
So it has been decided that in this 70th anniversary year, World Health Organization is calling on the world leaders to live up to the pledges they made when they agreed on the Sustainable Development Goals in the year 2015, and commit to concrete steps to advance the health of all people. This means ensuring that everyone, everywhere can access essential quality health services without facing financial hardship. Experience has illustrated, time and again, that Universal Health Coverage is achieved when political will is strong.
Throughout 2018, we aim to inspire UHC stakeholders to make commitments towards UHC by highlighting policymakers' power to transform the health of their nation, framing the challenges as exciting and ambitious, and inviting them to be part of the change.
Throughout 2018, we aim to Motivate UHC stakeholders to make commitments towards UHC by sharing examples of how countries are already progressing towards UHC and encourage others to find their own path.
Throughout 2018, we aim to Guide UHC stakeholders to make commitments towards UHC by providing tools for structured policy dialogue on how to advance UHC domestically or supporting such efforts in other countries.
If we talk about some of the countries have already made significant progress towards universal health coverage. But half of the world's population is still unable to obtain the health services they need. If countries are to achieve the decided target, then one billion people need more to benefit from UHC by 2023.this is the achievement target year has been decided by the UHC.
World Health Day will shine a spotlight on the need for UHC and the advantages it can bring. WHO and its partners will share examples of the steps to take to get there through a series of events and conversations held at multiple levels.
As it has been said by the Director General "No one should have to choose between death and financial hardship. No one should have to choose between buying medicine and buying food."
Every people do not know that why this universal health day coverage matters for our countries? It is because the country that invites in UHC marks a sound investment in their human capital. In the recent years, UHC has emerged as a key strategy to make progress towards other health-related and border development goals. Access to essential quality care and financial protection not only enhance people's health and life expectancy, it also protects countries from epidemics, reduces poverty and the risk of hunger, creates jobs, drives economic growth and enhances gender equality.
Do everyone know that why World Health Day is been celebrated? World Health Day celebration focuses on increasing the life expectancy by adding good health to the lives of people and promoting healthier living habits. Youths of the new era are also targeted by this event to prevent and make them healthy to make the world healthy and free from AIDS and HIV.
Disease spreading vectors like mosquitoes (malaria, dengue fever, filaria, chikungunya, yellow fever and etc), ticks, bugs, sand flies, snails and etc are also spotlighted by the WHO to make the world free from a wide range of diseases caused by parasites and pathogens. It provides better prevention and cure from the vector-borne diseases spread by vectors and travelers from one country to other. WHO supports various health authorities on global basis to make their own efforts for the public health problems to enhance better life without different diseases.
It is generally done for the increase the public awareness of various causes and prevention of high blood pressure. So that they could give knowledge of getting prevented from various diseases and their complications. For encouraging the most vulnerable group of people to frequently check their blood pressure and follow medications from the professionals. The promotion of the self care among people. Motivate are the most important for the worldwide health authorities to make their own efforts in creating the healthy environments in their country. The protections of the families living in the disease vulnerable areas is necessary.
We all celebrate World Health Day for our development of the body so that we could live healthy and safe life. So let's celebrate World Health Day on 7th of April.