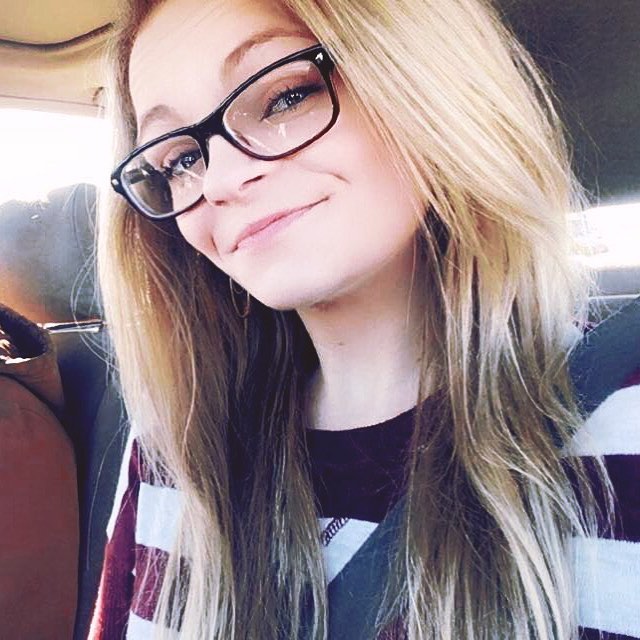 Please give details about your initial education and forming years of life.
I graduated a semester early from Beckman Catholic High School and started taking college courses early on. Currently, I attend Northeast Iowa Community College. Given my hectic life, at the moment I am only enrolled in online courses. Ever-so-slowly, I'm working towards my Associate of Arts degree before I transfer to a four-year university to pursue a bachelor's degree in elementary education.
How did you get interested in literature? What inspired you to write?
I have always had a fondness for literature—there's just something immensely intriguing about finding a great book and escaping into the literary world it provides. I'm always adding new books to my kindle. As for writing, I discovered early on in my childhood that I had a talent and interest in poetry. More often than not, I used poetry writing as a therapeutic tool and it proved to be a helpful means of coping with the struggles of my daily life. It still is.
What difficulties did you have to face with respect to literary work?
The difficulties that had the most impact in relation to my writing would probably be writer's block and finding FREE ways to get my work put out there and/or published.
What is your view about the present-day literary work?
In regard to poetry specifically, the majority of my favorite writers are modern-day and from this generation. I find that I tend to gravitate towards writing styles similar to my own. I think that there has been a recent increase in writing that has a positive subject matter, which I find refreshing considering most of my own work tends to be on the negative side of life.
Do you think that the emergence of digital and social media has given a new opportunity to creative writers?
I definitely believe that social media and technology both have made a HUGE difference in the amount of opportunities available for writers. For me, personally, the digital world has skyrocketed my writing and certainly improved it.
Please tell us something about your literary work.
My work is almost solely poetry, and that's what I've chosen to dedicate my time spent writing to. Every single piece has some sort of deeply personal connection to me or my life and, in numerous cases, my past. I haven't had the most sunshine-y life, but in the last five years things have taken a turn for the better in the best ways. I think this positive turn for me is becoming visible in some of my writing.
What was your first literary work and how was it published?
My first real piece of writing that I put out there was a cheesy Love poem that I wrote around age twelve specifically for a contest hosted by what previously was Poetry.com. It's called Definition of Love, and through the website at the time, it was published into an anthology entitled Collected Whispers. I was quite proud then, but reading it now, I almost want to blush at how obvious my youth was.
How many ways literature can contribute to society in future?
I think that, in the future—as well as now, even—literature and writing and poetry will (hopefully) open people's eyes to what the world was/is like today and explore the endless possibilities of what the world COULD be.
Where do you see yourself after 5 years in the literary world?
In five years, the hopes I have in regard to my writing all revolve around the simple goal of being recognized and successfully putting myself out there. It's been a struggle finding ways to do that that won't affect me financially.
What ways would you suggest to build a community for poets?
I think that many positive strides have been made to do exactly this, and many more are already in the process. I do wish that there was a singular poetry community online that provided ways for writers to share their poetry with others, receive feedback, build a collection of their poetry, AND enter FREE contests/calls for submissions. I feel like, the ways things are right now, poets have to bounce around from site to site or place to place to accomplish all of those things.
What message would you like to give to aspiring new writers?
The best advice I could ever give isn't my own advice at all, but rather the words of Ernest Hemingway. Ernest Hemingway once said, "Try to learn to breathe deeply, really to taste food when you eat, and when you sleep really to sleep. Try as much as possible to be wholly alive with all your might, and when you laugh, laugh like hell. And when you get angry, get good and angry. Try to be alive. You will be dead soon enough."
How was your experience of writing on StoryMirror?
To be completely honest, I have only ever been on StoryMirror to enter a contest. When I got the email requesting an author interview, I was so pleased because I feel like no other writing community appears to care about or get involved with its members/writers. Instantly, I wanted to be a more active part of StoryMirror, so I'd say my experience was wonderful.
Here is the link to read my content https://storymirror.com/profile/drmr5sia/morgan-tomas-klostermann/poems