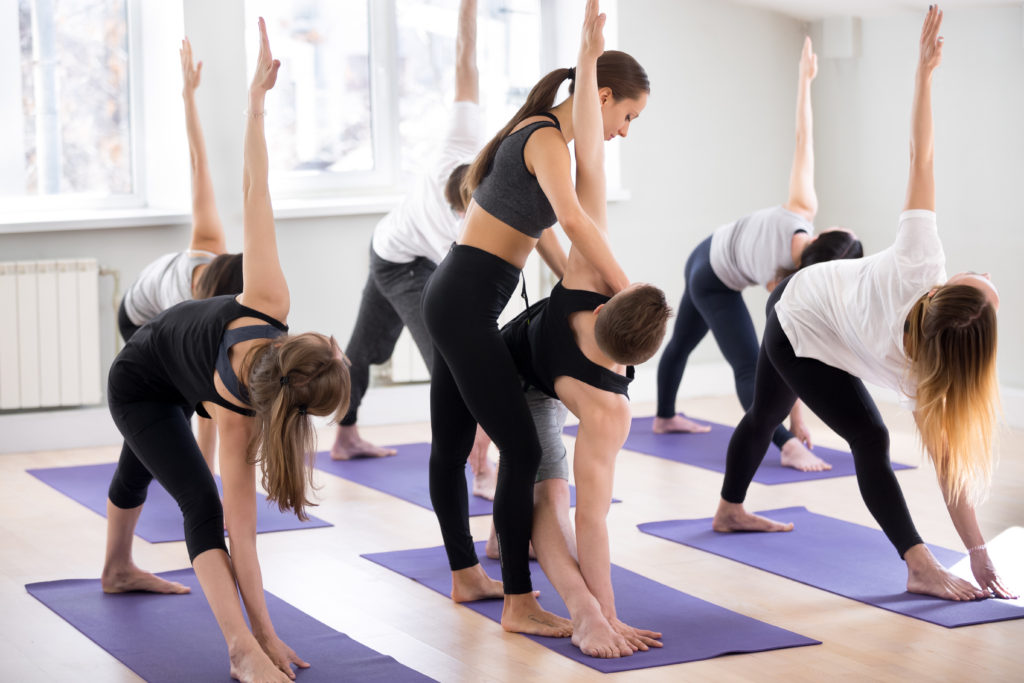 Yoga is the practice that is powerful enough to change lives. It heals, inspires and transforms people bestowing them the invaluable gift of life - wellness.
Glad to know that you're thinking about your first yoga teacher training.
Yoga teacher training is a comprehensive course, a step ahead into your miraculous journey that aims to bestow you profound and authentic knowledge of yoga helping you unfold its mystical layers. Whether you intend to teach or not, the program is the most amazing and life-transforming thing you gift yourself.
With the massive surge of aspirants becoming a certified yoga teacher, there is no surprise that you're no less curious about what the course entails. The popularity and demand comes with so many options that it makes it difficult to decide which program is the ideal.
Choosing your first yoga teacher training in Thailand, India, Nepal, or at any other place is a thriving first step towards deepening your knowledge and following your passion.
Though a bewildering task, worry not, we have listed down a major step to remember to find the ideal yoga training program for you.
Get your Intention Cleared
A clear intention will determine what kind of yoga training is right for you. This makes you know what actually brings you toward this path of wellness and enlightenment. Whether you want to be a teacher or just a practitioner with professional heightened learning, whatever is your goal, you need to be fully assured of the same and then work on it accordingly. This way you'll able to find the right kind of program for self to avail all the rooted learning of yoga.
Location Plays Major Role
Apart from imparting the authentic yogic knowledge, a yoga training program is also a great way of exploring the place of your choice. Location is an important part of the program, and choosing yoga teacher training in Chiang Mai, Rishikesh, Bali, or anywhere you've always wanted to visit provides a thrilling, adventurous and blissful experience. You can also opt for a place with a yogic legacy to be amidst a soulful ambiance that can inspire your practice.
Yoga Alliance Affiliated School
As the international body for yoga, Yoga Alliance has set the standard for what an ideally designed teacher training program must contain. If you're undergoing the program to teach yoga or even if to be an eminent practitioner, the certification marks your yogic education credibility in the industry. There are a plethora of yoga schools with or without yoga Alliance affiliation, so also ensure your school's reputation and experience to choose wisely.
Go through the Course Syllabus
This is a must to do tip - each program requires a minimum number of hours set for different subjects including asana, meditation, philosophy and more. Though the curriculum is set as per the standards of Yoga Alliance, each teacher training program also emphasizes a different area and comes up with their style of course based on the curriculum. So, if you're more into asana practice then emphasizing more hours on spirituality can be annoying. Go through the course syllabus to study the curriculum and know how many hours are dedicated to the subjects of your interest.
Know the Instructor Well
With a great school and ideal curriculum, you need to also focus upon the instructors who will teach you every aspect of the holistic art. Check up on the teachers and trainers of the program with whom you're going to study. Teachers shape the practice and considering the same look at how long they have been teaching, doing teacher training, who trained them, how much they're qualified, etc. It is ideal to be well aware of your teacher's experience and qualification to have a blissful experience imparting in-depth yogic learning.
An All-Inclusive Program to be in Budget
An ideal teacher training program is not something on which you spend a fortune. So it is advised to look for a program that is ideal and also fits in your budget. Suppose you're choosing yoga teacher training in Thailand, make sure you choose an all-inclusive program that includes accommodation, excursion, food and study material. This doesn't burn your pocket. Choose Rishikesh in India, as it is an in-expensive ancient yogic land. Likewise, you can cut down expenses to have budgeted training.
Get trained from the best and cherish the experience for life. Yoga training is a transformative journey and makes it blissful by choosing the best.