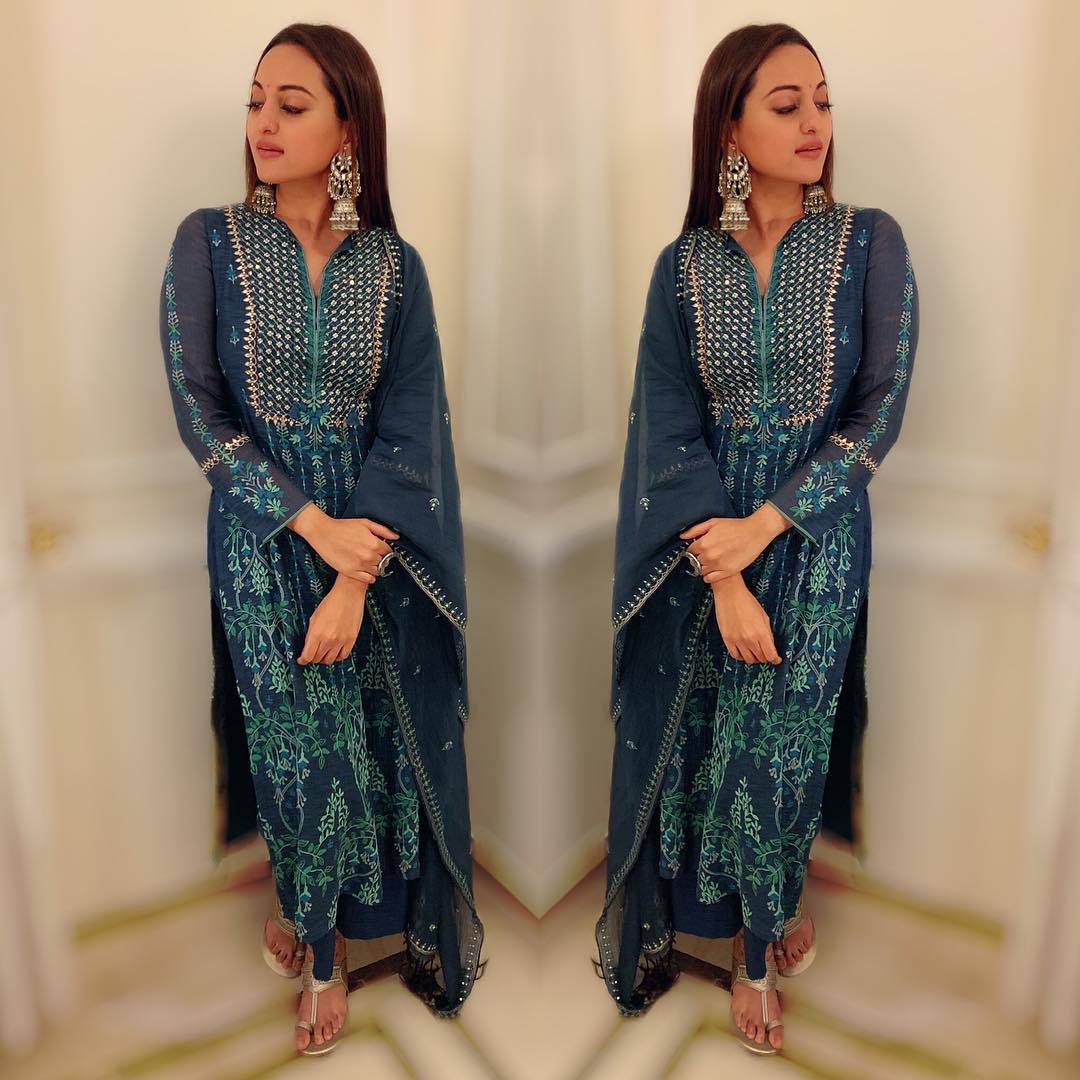 Who says western jewellery is meant to be paired only with western or indo-western attires? You can very well couple western jewellery as well as western earrings with a saree, salwar or even lehengas - the outfits which are absolutely Indian!
Western jewellery not only consists of delicate Swarovski crystals or perfect zirconia but also of silver tribal jewellery, bohemian jewellery as well as other kinds of western tribal jewellery originating in various parts of the western world.
I always prefer western tribal jewellery along with Indian tribal jewellery to create exquisite, bold and dramatic looks! Here I am enlisting 11 western jewellery that is best suited for most, if not all, kinds of Indian outfits.
Long Chain Floral Pendant
Unlike more conventional silver tribal jewellery, a long chain floral pendant is a great option for those who wish to keep their look simple and decent. The long-chain ensures that you get the attention on yourself, whereas the floral pendant speaks volumes about your minimalist and subtle style. This type of neckpiece is suitable for stylish sarees and contemporary Indian outfits.
Multi-strand Silver Tribal Necklace
Western tribal jewellery, like Indian tribal jewellery is made to showcase your style and mirror your preferences. In order to bring out the boldness in you, the multi-strand silver tribal neckpiece is a great option. If silver neckpiece doesn't go well with your outfit then you can also opt for gold plated or different coloured multi-strand necklace.
A collar neck neckpiece is the best way to add some drama and glamour to your saree. This western jewellery can also be paired with lehengas and Anarkali dresses. A collar neck necklace is best paired with silver studs and oversized finger rings. If you want a bolder look then you can also choose to pair this neckpiece with silver drop earrings.
German Silver Charm Bracelets
German silver charm bracelets are called charm bracelets for a very justified reason! A charm bracelet adds a subtle appeal to your overall look. You can pair a german silver charm bracelet with a statement ring to create some drama. Similarly, small midi finger rings would look great with charm bracelets.
Oxidized German Silver Nose Pin
Nose pins look great on every woman. No matter the face shape or the outfit, you can always go for an oxidised german silver nose pin. This nose pin would give a completely different look than a typical gold nose pin. Apart from giving you a gothic chic look, the german silver nose pin would help you get a refreshing look.
Geometric drop earrings are one of the best western earrings. Available in a huge variety, these earrings go well with most kinds of outfits and suit women of all face shapes. My favourite geometric drop earrings are the one with irregular geometric shapes that are currently in vogue.
Statement chokers are pure love and help you create a statement drama like no other piece of jewellery can. I absolutely adore tribal statement chokers which come in a wide variety. The chandbali jhumka pendant choker, as well as a bib choker neckpiece, are your best options.
Similar to Indian tribal jewellery, the bead tassel danglers are earrings with beaded tassels. These western earrings give a chic look to any outfit such as an Anarkali suit, saree or a lehenga. These earrings are long and hence can create a statement on their own. However, if you want a bolder look, then you can pair it with statement choker or multi-strand necklace.
Bohemian Retro Wood Neckpiece
Wooden jewellery is so chic! A classic bohemian retro wood necklace is a perfect way to add charm to your saree. Since it is wood we are talking about, it would go well with each and every kind of Indian attire that exists. I say that every woman must have at least one bohemian retro wood necklace in her jewellery chest.
Oxidized Midi Finger Rings
The oxidised midi finger rings have been in vogue for a considerable period and will continue to do so in the distant future as well. The midi rings fall under the category of tribal silver jewellery. They usually come in a set of 3 - 9 or more finger rings which are made of the same base material but have different looks. When you want to draw all the attention towards your delicate and beautiful hands, then the midi finger rings are your best bet.
Anklets are cool and so in vogue. You can wear anklets in either one foot or both. In any case, they're sure to look amazing and add a glam factor to your gorgeous feet! Anklets go well with outfits that have a lower which extends up to your ankles and not more than that. Tribal boho anklets can be paired with ankle-length leggings, ankle-length salwars/churidars, reverse-dhoti pants, and even three-fourth ghagras.
These were some of the trendiest and chic western jewellery which go all too well with both conventional and contemporary Indian ensembles. These pieces of tribal jewellery can be worn on several kinds of occasions. So what are you waiting for? Go and grab some attention with a bold and fierce yet absolutely adorable look with some pieces of silver tribal jewellery.
Have you ever rocked the look with western tribal jewellery? Which Indian tribal jewellery do you prefer?