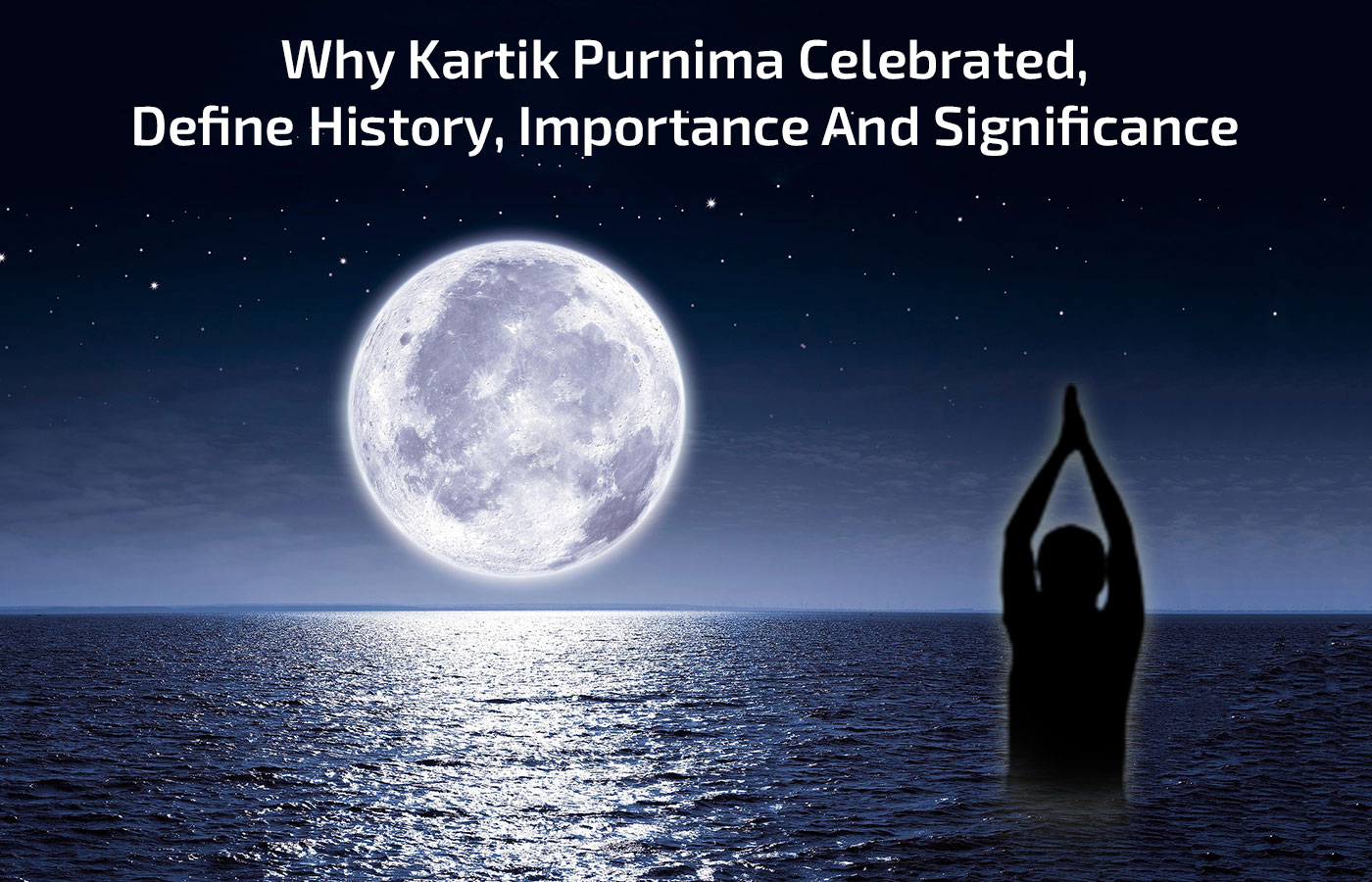 Why is Kartik Purnima Celebrated?
Kartik Purnima is celebrated in the month of Kartik. It's an auspicious day for Hindus. It's also called Dev Deepawali, festival of light and illumination. It holds utmost importance for the devotees who take a holy dip on this day. All sins and evil deeds get washed away by taking the holy dip. This day is widely observed in the entire India. It's known by different names like Tripurari Purnima, Dev Deepawali, or Deva Diwali. This is a festival of lights of Gods. Kartik Purnima also marks the birth anniversary of Guru Nanak Dev Ji.
The legend starts from the Killing of Demon Tripurasura by Lord Shiva. The daemon became very powerful by defeating the gods and established three cities. He was named after these three cities. Lord Shiva killed him with one arrow. This day is celebrated to mark his victory when gods were overjoyed and illuminated the entire world with lights and diyas. This day is also considered to be the birthday of Matsya Avatar of Lord Vishnu and The day when Krishna worshipped Radha. The son of lord Shiva "Kartikeya' was also born on this day. The personification "Vrinda" of the tulsi plant is also said to be born on the same day.
The Rituals
Devotees take an early morning bath and perform puja at their home or in the temples. Lord Shiva is mainly worshipped on this day by Hindu devotees. After taking a holy dip in a river they perform fasts. Rudra Abhishekam of Lord Shiva is also done on this day. As per the Hindu legend, on this day, Gods descended to Earth in the sacred rivers. Hence, by taking a holy dip in sacred rivers, devotees receive the divine blessings of Gods. Hindus also perform Puja and rituals on this day. Hindus perform Lord Shiva Puja on this day. They read Shiva sahasranama and recite aarti. They also meditate in order to gain positive energy on this day.
On the day of Purnima if vrat is done it helps in the improvement of your health, both mentally and physically. The devotee gets inner peace and harmony in life. His physical and mental health improves immensely.
Sweet dishes are distributed among family and other people. Poori, Bhaji, Kheer, Rasgulla, and Gulab Jamun etc. are made by ladies and ate to rejoice the very day. People follow vegetarian diets and wear satvik clothes. They abstain themselves from the worldly pleasures and keep fasts as well. Devotees are blessed with prosperity, children, peace and happiness in the families.
Lord Vishnu is depicted as Lord Satyanarayan and is the most eminent form. Millions of disciples perform fasts and do Satyanarayan Katha on this day. Although it can be done on any day but full moon day is considered to be the most auspicious for it. This puja can be in morning or evening, but evening is usually preferred. This day of Kartik purnima also marks the end of Chaturmas.
History & Significance
According to an old legend this day is associated with the killing of Tripurasur, the demon who defeated all the gods. After defeating all gods he established three cities in space. The entire world was under his rule. All gods feared him. Then Lord Shiva took the challenge of defeating him and destroyed him and his three cities by only one arrow. The gods rejoiced over his victory and illuminated the entire world with lights and diyas. That's why it's also called a festival of lights of gods or the dev deepawali.
This day also marks the birth anniversary of Gurunanak Dev Ji. It holds utmost importance for Sikh community as well. This is the day when Kartikey, the son of Lord Shiva was born. This is the same day when Vrinda, the tulsi plant was also born. This day is also important as far as ancestral worship is concerned. People worship their Pitras on this day. Kartik Purnima also marks the birth anniversary of Matasya Avatar of Lord Vishnu. He took the avatar of a colossal fish to save the first man, Manu, from a prodigious flood. The entire Kartik month is considered to be sacred. The last five days are very special. People keep fast and eat only once on these five days. Kartik Purnima is the last day of those five days. After all it is Dev Deepawali , the festival that fills the entire cosmos with dainty and Radiance.