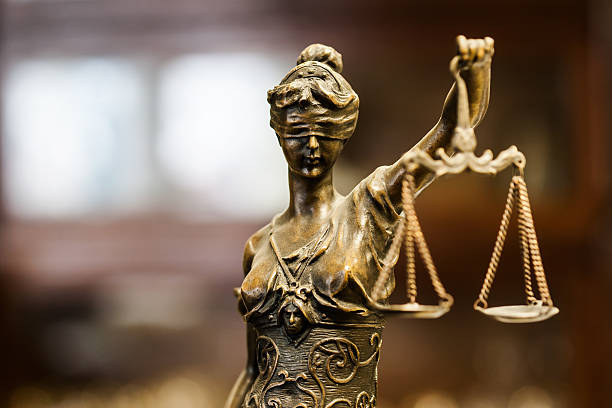 The development of any country is measured by the economic & judicial system, governmental setup and living standard of people which includes fair and speedy justice.Fair , I count for it Morally , but many a times we come across incidents and stories where legal and moral ends find it difficult to collate.
Kevin Lomax, the Devil's advocate, paraphrasing a minor molestation case into the story of a Huge hog beast on screen and things going topsy turvy afterwards is still a scene which startles me. A mount-stature lawyer and the might to influence - Is that all what we require in order to ensure a "FAIR" trial ?
In spite of all the magical advancements in information and communication technologies changing the life of the public dramatically, the Indian Legal System still appears to be a vestige, " the British colonialist Progressive society " has left behind. It validates this fact by itself when we see an 'about to be eighteen year old guy', a stalwart in the art of molestation, gets 'justice' for being a minor and the victim of his act still don't find her's.
Accusing the judiciary for being hypocritical by speaking against corruption by politicians and bureaucrats, but deliberately protecting its own corrupt brethren , for me, seems to be a reasonably fair argument at a time when we see the corruption internal to judiciary often buried under the carpet. Its time for us to think if our system is transparent enough and also about the ways to mark an end to the consistent over ruling of objections every time it faces trial in the minds of the public. Has the makers of the law and protectors of it have rose above the Law itself ?
With over 30 million backlogs in the kitty , one sixth of it in the higher courts, We would always be on the top of the chart for the largest number of pending cases in the world. Appointment of adequate number of judges, installation of apex,fast track and mobile courts might all speed-en the process ,but sadly we have tried this all and still failed. Its time for those decorated legal intellectuals to ponder over what changes are unavoidable, out of those which ones could be accommodated smoothly if we are up to ensure fast & fair justice in future.