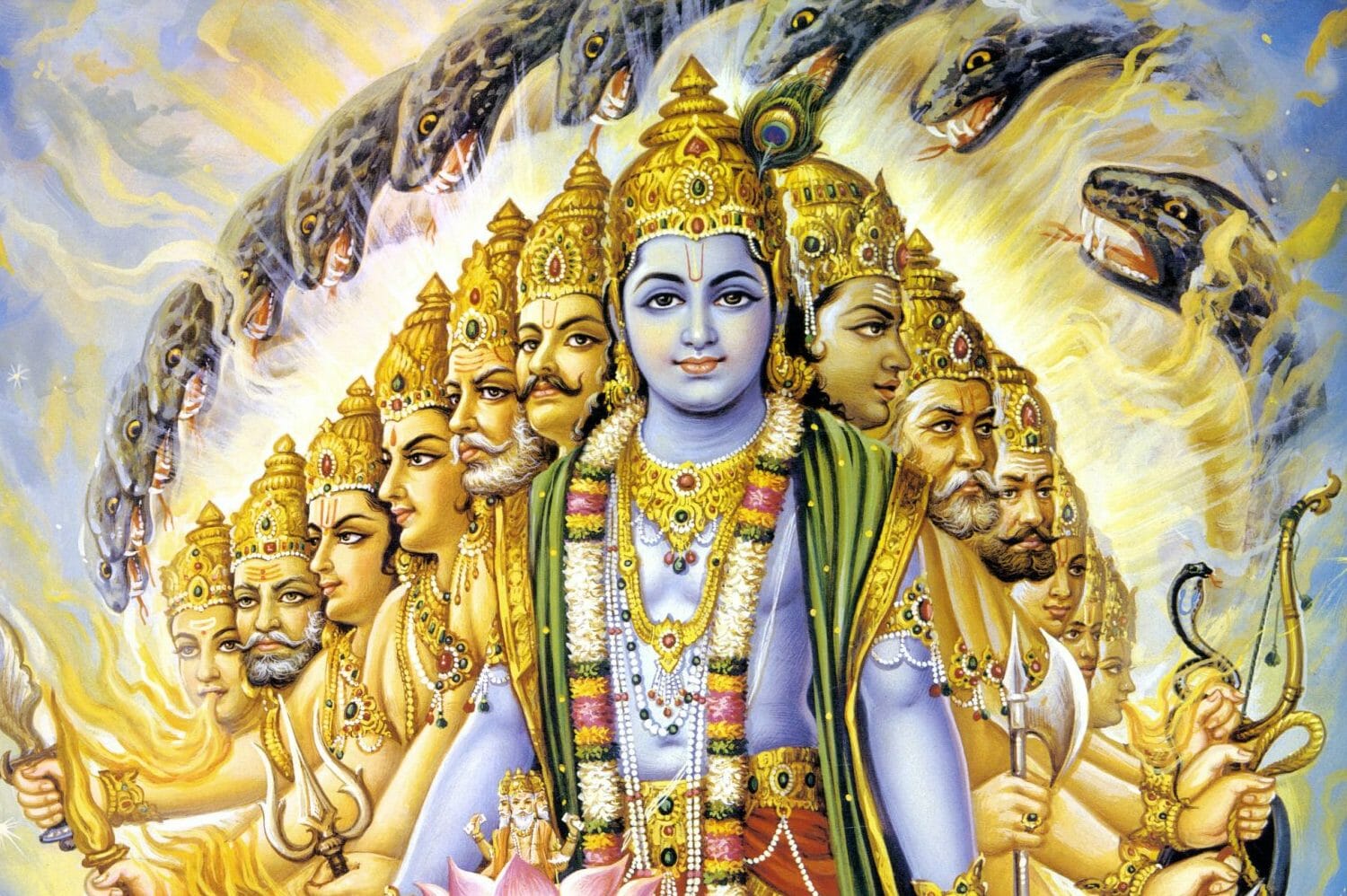 Be Original - In Gita Verse 2.39 Thus far I have described this knowledge to you through analytical study. Now listen as I explain it in terms of working without fruitive results. O son of Pṛthā, when you act in such knowledge you can free yourself from the bondage of works.
Krishna says that knowledge is bondange, we need knowledge this is the reason till now I was explaining to you through the knowledge. Once you get all the information in self-alertness then you become capable of transforming that knowledge into how we can act in the present moment. That will become your wisdom. Your action will say that whether you are used by knowledge or you used the knowledge.
Person who has used his wisdom is having innovative and originality in his action. His actions will be very much alive. It is not only our body but our action also can become alive when it is original, having freshness in it.
To be original simply means just as you were born - fresh, uncluttered by any garbage, theology, religion, politics, etiquette, manners. As you grow up, around you much garbage grows. The society helps to grow it; the whole educational system exists to support it. By the time you are still young, you have already lost your original home. You know so much, but you don't know anything in fact. You pretend so much, you may even believe in your pretensions, but that does not make them true. The whole society up to now has been creating hypocrites.
The original man is just the polar opposite of the hypocrite. He is simply natural, unpredictable. The hypocrite is predictable. You know what he is going to do - his reactions, his responses. You know his future, because he is a false entity not a living plant. You cannot predict in what directions the branches will go, on which branches the flowers will come. Everything is unpredictable, but with a plastic plant everything is known and predictable. Society wants you to be predictable, because its whole business depends on predictability.
The Zen man certainly is the original man. It is the search for the original man, your very nature, where you are not a man, not a woman, not a Hindu, not a Christian; where you simply are - unfettered freedom, unscratched sky. The beauty of it and the benediction of it is infinite.
Never be an imitator, knowledgeable, always be original. Don't become a carbon copy. But that's what is happening all over the world – carbon copies and carbon copies.
Krishna is saying I gave you all the knowledge so that you can use them to become original, wise.
It is like food, we need to have food for our body but with that we need to digest so that the food can give us energy.
We need like food, knowledge so that we can think, look and evaluate through our thinking and act in totality with originality.
If the scientist who invented electricity from the waste if they would not have had any knowledge of waste do you think electricity from the waste was possible.
We need all the knowledge and at the same time our own thinking to use totally in new ways the available knowledge. Our own thinking will be able to digest and convert that knowledge into different forms. It will change our reality. Don't run away from knowledge but learn to use the knowledge through your wisdom so you can act totally in new ways.
Krishna tells Arjuna use all this information and through your wisdom act for the assignment of universe Fight Without Enmity. Actions need to be always from your wisdom and not from your knowledge.