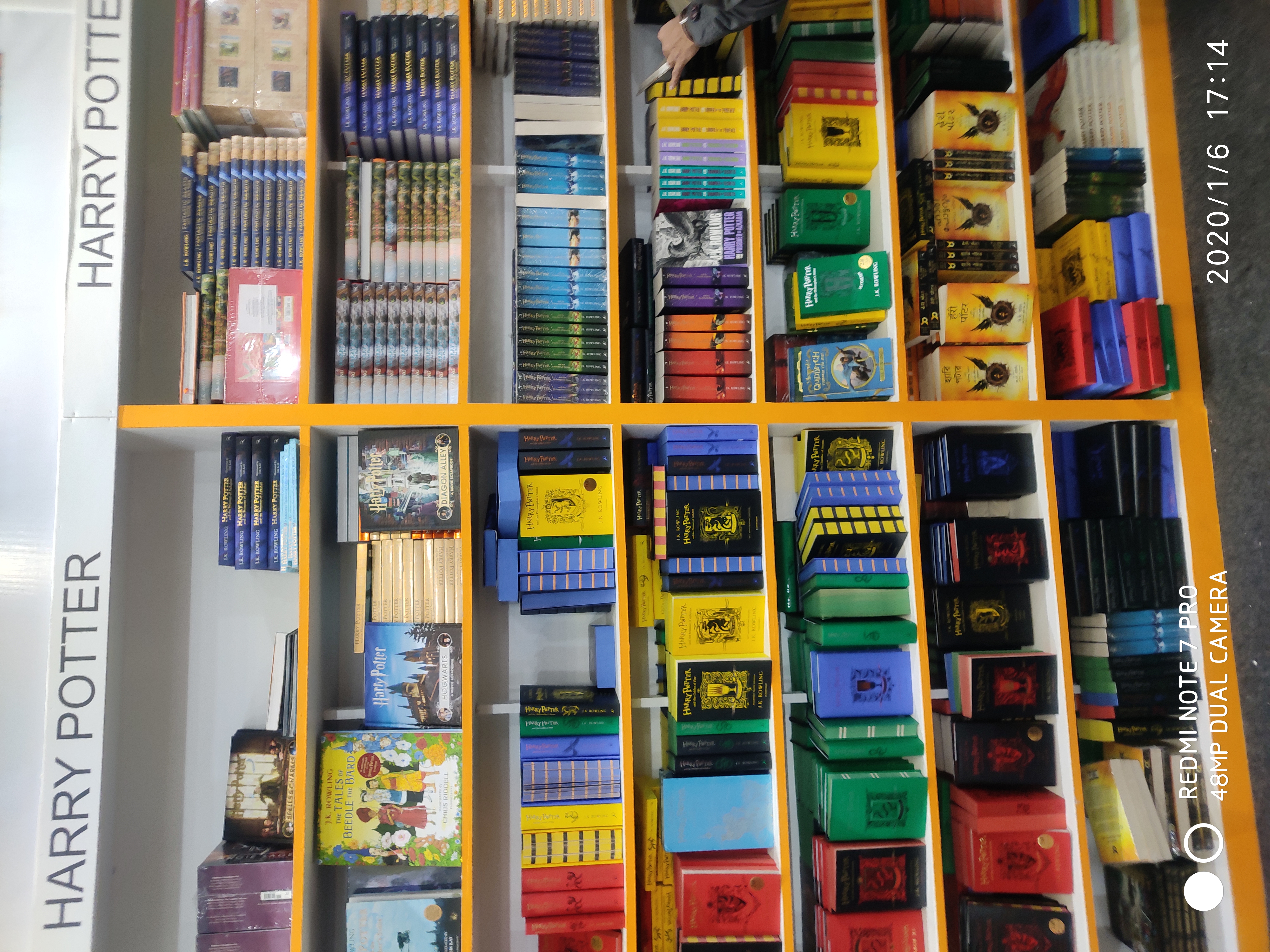 On 6th January 2020, I went to the World Book Fair at Pragati Maidan, New Delhi. I had heard about this extravaganza of books for so many years. For the first time, I got to experience it. It was magical. Being surrounded by books was breathtaking. I strolled around, went to each book stall, thoroughly looked through the books wanting to buy each of them.
People browsing through books, roaming around with a stack of books in their hands, children buying books, people sitting in corners immersed in the world of words, friends discussing and recommending books to each other, getting desperate if they can't find the book they are looking for, happy but not satisfied faces while leaving a book stall because you just can't buy enough books – all such scenes were a pleasure.
For me, one of the best moments was when I stepped into the stall of Bloomsbury Publishing – the home of Harry Potter. The volunteers there were also very polite and helpful. Wherever I looked I saw Harry Potter books – it was too hard to resist buying all of the special editions, movie scrapbooks, poster books, illustrated editions – it was a real struggle to get out of that stall, but not without buying one movie scrapbook.
Walking into the stalls of some of the stalwarts of the publishing industry - Bloomsbury Publishing, Harper Collins, Hachette India, Penguin Random House- was awe-inspiring. I bought several novels.
The entire experience was novel and astounding. I enjoyed very much. It once again made me realize and reconnect with my love for books and left me more of a bibliophile than I was.