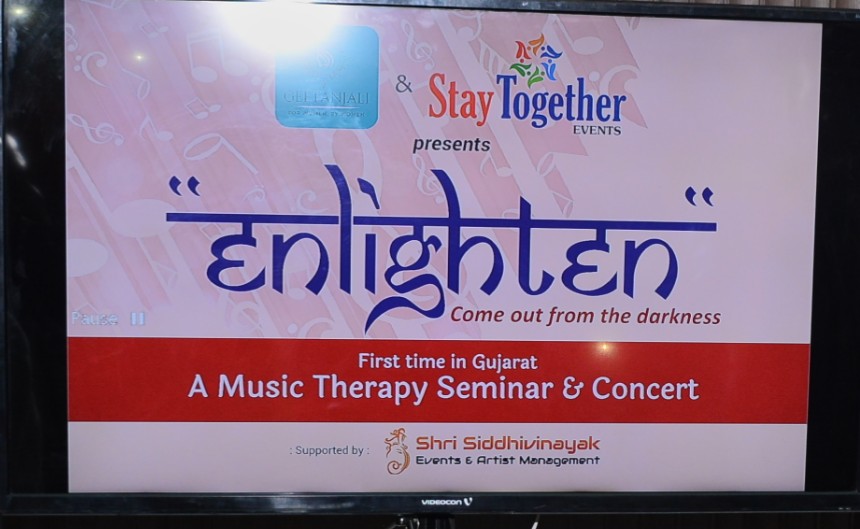 Music Therapy with Dr. Parth Oza.
Music has been found to be an effective tool for music therapists through extensive research. It is beneficial for any individual, both physically and mentally, through improved heart rate, reduced anxiety, stimulation of the brain, and improved learning. Music therapists use their techniques to help their patients in many areas, ranging from stress relief before and after surgeries, to neuropathologies such as Alzheimer's disease. One study found that children who listened to music while having an IV inserted into their arms showed less distress and felt less pain than the children who did not listen to music while having an IV inserted.
Music therapists may work with individuals who have behavioral-emotional disorders.To meet the needs of this population, music therapists have taken current psychological theories and used them as a basis for different types of music therapy.