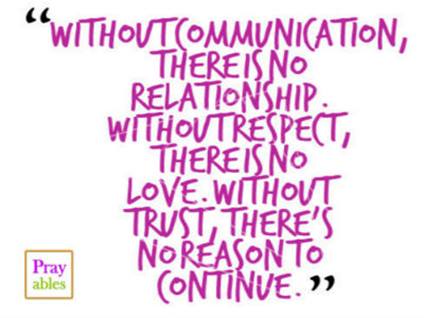 Wrong relationships teach you how to recognize the right one when it arrives—This is the story of two people Riya and Rajeev who came together by a twist of fate. Riya came from a middle class family, she being eldest among her three siblings. Her parents had separated at a young age and her mother had brought up the three children as a single parent. She had worked as a teacher in a reputed girls schoolto support the family. Riya yearned to live life on her own terms as she hated her family environment. Being a friendly girl, she was invited by friends to their parties and here she met Major-Ravi. Both fell for each other and were intent to seal their relationship into matrimony. But as it is said 'path of true love is never smooth',they too faced a similar opposition when the Major's mother started emotionally blackmailing him as she was not keen for the alliance. He being a Malyalli and Riya being a Brahmin, the Major's mother didn't like this inter caste alliance. The Major being in love wanted to elope but it seemed Riya had got over her infatuation and broke her relationship. As soon as her graduation got over, she got an epiphany to work in the hospitality industry.
Riya wanted a change of place as she wanted to forget her past. She managed to get admission for a hotel management course in Goa ,far away from her home town in U.P. She soon landed in the beautiful tourist spot. She settled in her new environment but soon started facing accommodation problem as the institution could not provide her hostel accommodation. Getting a proper P.G accommodation had become a pain in the neck. To get over this problem she approached her maternal uncle living in Delhi. He being at a good official post had good contacts. A friend's son was posted in Goa as a Naval officer and he sought his help. The son was asked to be Riya's local guardian and aid her out.
The Naval Officer was helpful and helped to get her a decent accommodation and gradually they became friends. He invited Riya and her friends to the Naval parties. Soon they started developing feelings for each other. But Riya wanted to tread carefully but his honesty had bowled her. He confessed to Riya of being heart broken ,he had a crush on his father's friend's daughter. But the love was one sided, as she treated him like an elder brother and Riya too disclosed her past. Both had a past and were going through heart breaks ,but soon they discovered they had got over their infatuation and had feelings for each. Both came from different castes but their families supported them and they tied the knot.
Life began on a happy note and soon Riya gave birth to a beautiful girl. They named the girl after Rajeev's crush .Life was treating them well, when suddenly Major-Ravi appeared on their doorstep after a gap of several years. Though Riya had severed all ties with him, he could not forget her and managed to get her address from her institution. Riya was surprised but Rajeev treated him with civility, invited him and became a good host. The Major was married but he still wanted to be friends with Riya. He had retired from the army and had gone in film production. He produced South Indian flicks. Rajeev was beyond hostility and let him keep his friendship with Riya .Riya too bonded with the Major's wife. Rajeev's first crush had got married, so Riya managed to keep that friendship alive by interacting with her.
Rajeev's magnanimity and maturity helped amalgamating relationships among six people. The couple's love has stood strong through all storms of life. So communication can help build strong relationships.