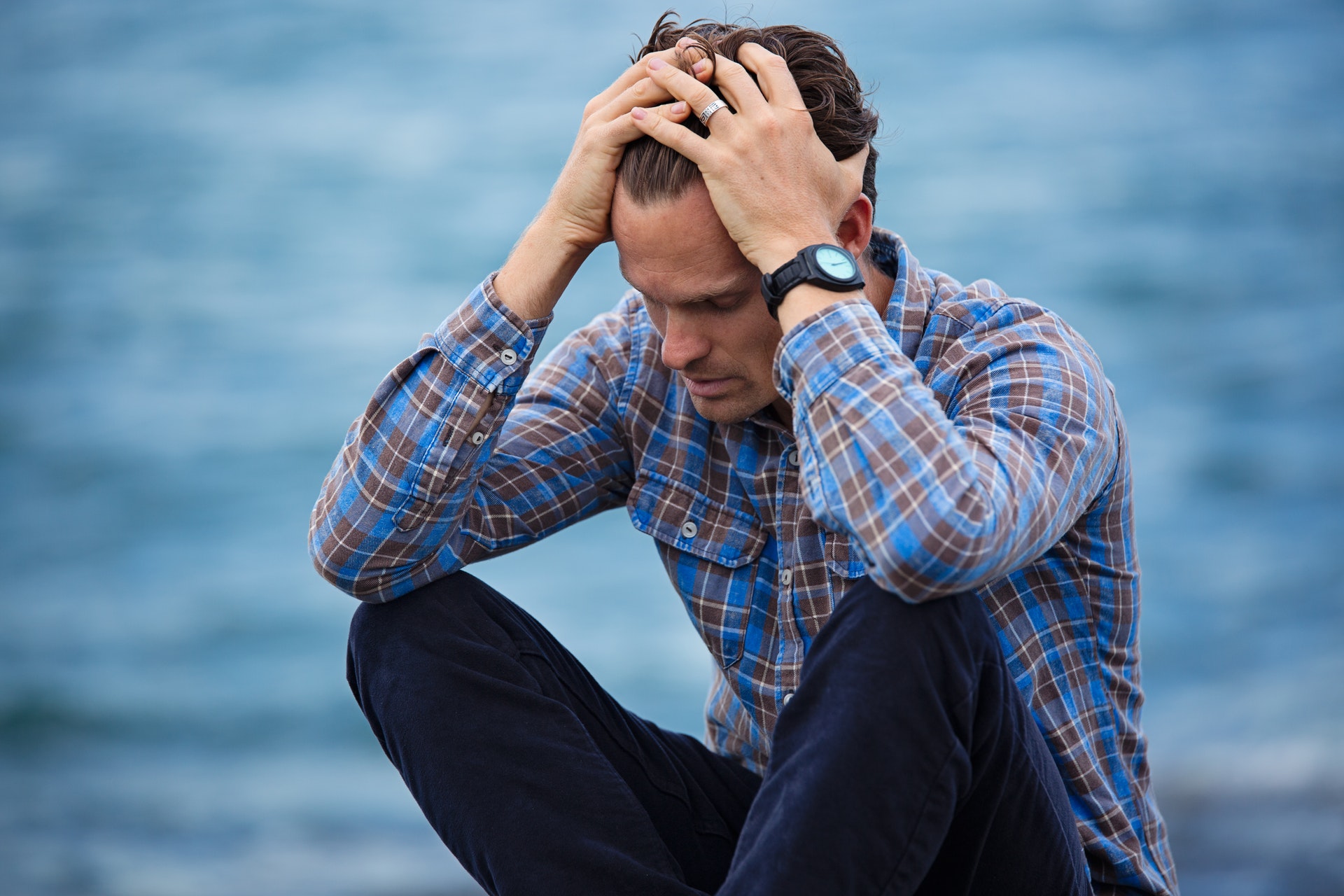 It is flat out amazing just how potent our daily routines and lifestyle habits are in influencing mental wellness. While we might assume that mental health issues are the direct result of experiencing a traumatic event or chronic stress, in reality, it is our self-sabotaging habits that can spark symptoms of anxiety or depression.
The mind-body connection is incredibly tight. When either one of these core aspects of our being are out of kilter a cascading litany of negative effects will impact the quality of our mental health. This means that our focus each day must center on ways to bolster each: our physical wellness and our mental health.
We may not give a moment's thought to our habit of falling asleep while scrolling through Instagram at the wee hours each night or of stubbornly resisting forgiving someone who has wronged us. These and other ordinary daily actions can become potholes to trip us up, preventing us from feeling our very best psychologically. Below are some common behaviors that may contribute to a less-than-ideal mental state.
5 Mental Health Saboteurs
Sleep deprivation. As enticing as Netflix binging is, by shortchanging our sleep hours we are unwittingly undermining our mental health. The circadian rhythm, or the sleep cycle, is hardwired into our biology. Mess with that and suffer the consequences, including a weaker immune system, depression, irritability, anxiety, heart problems, and more. According to an article published in Neurologic Clinics [Andrew Krystal, M.D], there is increasing acknowledged that sleep problems and mental health disorders involve "bi-directional causality."
While true that many mental health disorders include sleep disturbances as a prominent symptom in diagnostic criteria. According to a recent article by Harvard Medical School, a whopping 50%-80% of patients seeking psychiatric treatment have chronic sleep issues. Emerging clinical evidence is now shining a light on the causal nature of sleep issues on mental health.
How do we improve our quality of sleep and boost our mental wellness?
Establish a regular sleep schedule, an earlier bedtime has a positive effect on mental health. Aim for a minimum of 7 hours of sleep nightly.

Shut down

electronics for at

least one hour before bedtime.

Limit caffeine, avoid caffeinated beverages after 3pm

Avoid exercise after 7pm

Practice relaxation rituals before bed, such as taking a warm bath, meditating, writing in a journal, practicing gratitude, and sipping chamomile tea.
Lack of exercise. Too many Americans lead a sedentary lifestyle. Couple that with a poor diet and it is no wonder that depression and anxiety rates are rising. The mind-body connection dictates that to reach a state of positive mental health, the body needs to move. Regular exercise is a key element for improving not only physical health but also for elevating mood and reducing anxiety.
Clinical evidence of the connection between getting regular exercise and achieving optimum mental health is well documented. An article published in the Journal of Clinical Psychiatry sums up these findings nicely, explaining that physical exertion increases blood circulation to the brain, influencing the HPA-axis and the limbic system, affecting mood, reactivity to stress, memory, and motivation.
Activities that will help boost mental health include:
Walking

Running

Swimming

Cycling

Dancing

Gardening

Hiking
Holding grudges. You know those icky feelings we may harbor towards another that rattle around in our subconscious? Well, those negative emotions are bad for our mental health. While our stubborn pride may prevent us from letting go of a grievance, it is important to wellbeing that we learn how to move forward instead of ruminating on such negativity.
Hanging on to negative feelings is stressful. The roiling emotions caused by festering resentment or anger can lead to anxiety disorders, states an article published in the Journal of Psychopathology and Behavior Assessment. Emotion regulation, posit the authors, is an important strategy for diminishing feelings of fear and emotional reactivity.
Try these tips for releasing pent up negative feelings:
Practice forgiveness toward those who may have inflicted harm on you. This is not the same as reconciling with them or forgetting the incident but refers to letting go of the attached emotions to the slight through the act of forgiveness.

Journaling can help diffuse feelings of resentment or frustration. By jotting the feelings down on paper they lose much of their potency.

Start a gratitude journal and list three things per day that you are grateful for. This helps override those other negative emotions with new positive ones.

Practice deep breathing exercises or meditation to help release the negativity.
Excessive drinking. While an occasional alcoholic beverage is no big deal for most people, a tendency to overindulge can have dramatic negative consequences on mental wellbeing. In fact, substance abuse can stealthily tip into a substance use disorder. When addiction or chemical dependency results, negative life consequences ensue. Those can cause someone to spiral into depression or to acquire an anxiety disorder.
The Centers for Disease Control have created guidelines for discerning what is moderate and what is heavy alcohol consumption. These guidelines stipulate that moderate alcohol consumption is limited to one alcoholic drink per day for women and two drinks for men. A "drink" is equivalent to a 5-ounce glass of wine, a 12-ounce beer, or 1.5 ounces of hard liquor.
Social Media. Increasingly, social media overuse is being associated with depression and anxiety disorders. Something that at one time was hailed as a fun way to stay in touch with friends and family has morphed into a source of distress for many. Social media is a giant time-sucker, erasing hours of productivity each day in exchange for mind-numbing infinite scrolling. This can lead to loss of sleep, eye strain, poor posture, and symptoms of behavioral addiction.
Most concerning is the negative impact social media over-consumption has on mental health. Many people find that viewing the seemingly perfect lives, faces, bodies, wardrobes, etc. posted on social media feeds can leave them feeling depressed and inadequate. Body image issues, cyberbullying, social media shaming, and low self-esteem are very serious consequences that can result in social anxiety, depression, and lead to isolating behaviors.
Tips for reducing social media exposure:
Give yourself a defined time limit on daily social media use, and stick to it.

Stop scrolling social media at least an hour before bedtime.

Go on a social media fast and just log out for a month to restore sanity.