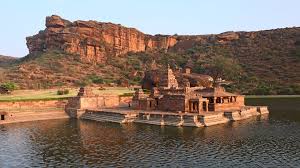 KARNATAKA
Coorg
Officially called Kodagu, is one of the most sought after and popular hill stations in Karnataka. Since it lies among the mountains it's misty throughout the year. Kodavas are the aboriginals of the place. The other two languages spoken here are Kodagu and Kodava. In India Coorg is the top producer of coffee. The lush green forests and huge expanses of vegetation are supported by the high rainfall it experiences. Places to see: Bhagamandala, Talakaveri, Nisargadhama, Dubare, Abbey Falls, Iruppu Falls and Nagarahole National Park.
Things to do: Dubare River Rafting, Visit Dubare Elephant Camp, Night Mountain Drive in Coorg, Quad Biking in Chelavara, Kayaking in Coorg, Waterfall Rappelling,
Rock Climbing at Honnamana Kere, Microlight Flying, Kottabetta Trek in Coorg.
Best time to visit: October to May
Travel
By air: The nearest domestic airport is the Mangalore International Airport, about 160 kilometres away. The nearest international airport is in Bengaluru, which is approximately 265 kilometres away.
By bus: If you want to take the bus, there are K.S.R.T.C deluxe buses, which run daily from Bengaluru, Mysore and Mangalore.
By train: The nearest railway station is in Mysore, which is about 95 kilometres away.
Road/Self Drive: The drive to Coorg is an experience in itself. The journey from Bengaluru to Coorg is a smooth drive that takes about four and a half hours.
Mysore
Mysore, previously known as Mysuru, is the third largest and second most populated city of Karnataka. Situated right at the foot of Chamundi Hills, Mysore was once the capital of the Kingdom of Mysore. The rich cultural environment of Mysore has earned it the moniker of Cultural Capital of Karnataka.
Places to see: Mysore Palace, Karanji Lake, Brindavan Gardens, KRS Dam, Railway Museum, GRS Fantasy Park, Shivanasamudra Falls, Planet X, Melody World Wax Museum
Things to do: Government Silk Weaving Factory, Parklane Hotel, Anu's Bamboo Hut, Malgudi Café.
Best time to visit: April to July.
Travel
By air: The nearest major airport to Mysore is the new Bangalore International Airport, which is about 170 kilometres away. Bangalore itself is very well-connected to all major cities in India.
By bus: You can also take the bus from Kempegowda Bus Station in Majestic (near the Bangalore City Railway Station) to Mysore. There are several options of state transport buses as well as private tour operators. Tickets are easily available at the bus station ticket counters.
By train: Mysore is very well connected by rail throughout the region and the railway station is just about 2 kilometres from the city centre. You will find many express trains between Bangalore and Mysore that cover the distance between the two cities in about three hours. Bangalore itself is very well-connected to most other cities in India. Some of the trains plying between the two nodes include Tippu Express, Chamundi Express, Kaveri Express and Mysore Express.
Road/Self Drive: If you want to drive to Mysore from Bangalore, take the Mysore Road (SH 17) all the way till Mysore via Kengeri, Ramnagaram and Mandya. Alternatively, you can go from Jayanagar, Bangalore on the Kanakpura Road (NH 209) via Kanakpura, Malavalli and Bannur.
Hampi
Hampi is an ancient village in the south Indian state of Karnataka. It's dotted with numerous ruined temple complexes from the Vijayanagara Empire. On the south bank of the River Tungabhadra is the 7th-century Hindu Virupaksha Temple, near the revived Hampi Bazaar. A carved stone chariot stands in front of the huge Vittala Temple site. Southeast of Hampi, Daroji Bear Sanctuary is home to the Indian sloth bear.
Places to see: Queen's Bath, Riverside Ruins, Hampi Bazaar, Archaeological Museum, Tungabhadra Dam
Things to do: Climb Hampi's Giant Boulders and Try Bouldering, Stay in a hut on Hippie Island in Hampi, Climb Matanga Hill for Spectacular View of Hampi, Visit Anjaneya Hill – the birthplace of Lord Hanuman a.k.a. Monkey Temple.
Best time to visit: October to February
Travel
By air: Hubli Airport and Belgaum Airport are two major domestic airports located at the distances of 144 km and 215 km from Hampi, respectively. Bangalore Airport is the nearest international airport which is about 350 km from Hampi.
By bus: There are regular buses from other major cities of the country to Hampi.
By train: Hospet Junction- the nearest railway station to Hampi, is about 13 km away.
Road/Self Drive: Hampi is among beloved weekend getaways from Bangalore and is well connected to Hospet, Hassan, Mysore and other nearby cities by road as buses ply regularly. Tourists traveling to Hampi by road can also avail taxis that are available from nearby towns and cities.
Madikeri
Madikeri is a hill town in southern India. Framed by the Western Ghats mountain range, it's known for the Raja's Seat, a simple monument overlooking forests and rice paddies. In the center, the 17th-century Madikeri Fort features 2 stone elephants at the entrance. Nearby, the domed Omkareshwar Temple is dedicated to the Hindu deity Shiva. To the northwest, cascading Abbey Falls is surrounded by spice plantations.
Events / Festivals in Madikeri
Madikeri is a famous hill station and has one famous temple located in the city. Hence, so many festivals in Madikeri are celebrated and some of the important ones are:
Karaga festival: This festival is celebrated to welcome the first rain in the town which will help in harvesting of the first crop of the season. The Mantapas procession is the most attractive part of this festival. People get dressed in traditional costumes and perform various traditional dances during this festival. Crop festival or Kagara festival is celebrated with zeal and fervour in this city.
Shivaratri: The famous temple of Lord Shiva is situated in this town which attracts lots of people during the festive season of Shivaratri. Many people come here to pay their devotion to Lord Shiva in this temple. This festival in Madikeri is celebrated with full enthusiasm and lots of pilgrims come to this city.
Places to see: Raja's Seat, Abbi Falls, Cauvery Nisargadhama, Pushpagiri Wildlife Sanctuary.
Things to do: Kushal Nagar Market, Just Glow, Friday Market
Best time to visit: December to February
Travel
By air: The nearest airhead to this place is located in Mangalore which is nearly 136 km from this place. Various domestic flights come to this city and one can hire taxi or bus to reach Madikeri from the airport.
By bus: Madikeri has multiple bus services from various cities in the neighbouring region. The K.S.R.T.C (Karnataka Road Transport Corporation) has various types of buses like A/C, Volvo, sleeper and ordinary buses plying between Madikeri and towns like Mangalore, Mysore, Ooty and Bangalore. There are buses of private companies like Greenline Travels, VRL, Seabird Tours, and Poornima Tours etc. plying through this region as well. With good connectivity with all major cities nearby, reaching Madikeri by bus is easy and a cost effective option.
By train: The nearest railhead to this place is Kannur which is situated nearly 113 km from Madikeri. Various trains come to this place and one can avail the facility of state bus to reach this city. Once you reach Kannur, you will easily know how to reach Madikeri.
Road/Self Drive: Various state buses of K.S.R.T.C run in and around this city from different places which keep this place well connected to various cities of Karnataka state. The city is connected to Mangalore (139km), Bangalore (267km), Coimbatore (307km) and Kochi (389km) via road.
Chikmagalur
Chikmagalur is a town located in the Chikmagalur district in the Indian state of Karnataka. Located in the foothills of the Mullayanagiri range, the town with its favourable climate and coffee estates attracts tourists from around the state.
· Weather: 22°C (72°F)
· Population: 1,18,500 (2011)
· Area: 30 km² (11.58 sq. miles)
Places to see: Mullayanagiri, Kudremukh, Hebbe Falls, Z Point, Coffee Museum Chikmagalur, Hirekolale Lake
Things to do:
Trek to Mullayanagiri, Bhadra Wildlife Sanctuary Jeep Safari, Kudremukh Trek, Bhadra River Rafting, Jeep Ride to Jhari falls,
Best time to visit: September to March.
Travel
By air: The nearest airport to Chikmagalur is Mangalore airport which lies 110 km away from Chikmagalur. From Mangalore, you can hire a taxi or take a bus to Chikmagalur.
By bus: When looking up 'Chikmagalur travel', a Chikmagalur visit by bus is what most people opt for, where you don't have the hassle of driving a car at the same time you don't need to compromise on the passing scenic beauty. Book a Chikmagalur trip by bus early this season so that you don't miss out on a great holiday experience.
By train: Although, Chikmagalur have its own station, but is not well-connected. Hence, the nearest railway station to Chikmagalur is Kadur railway station which lies 40 km from Chikmagalur. Various modes of transport are available from Kadur to commute.
Road/Self Drive: Chikmagalur is well-connected with the major cities like Bangalore, Mangalore, and Chennai. You can find a number of buses plying to Chikmagalur from these cities. Taxis are also available to Chikmagalur from the nearby cities.
Local Transport in Chikmagalur
Due to the hilly terrain, autos are not very reliable and jeeps or buses are frequently available for tours around the town.