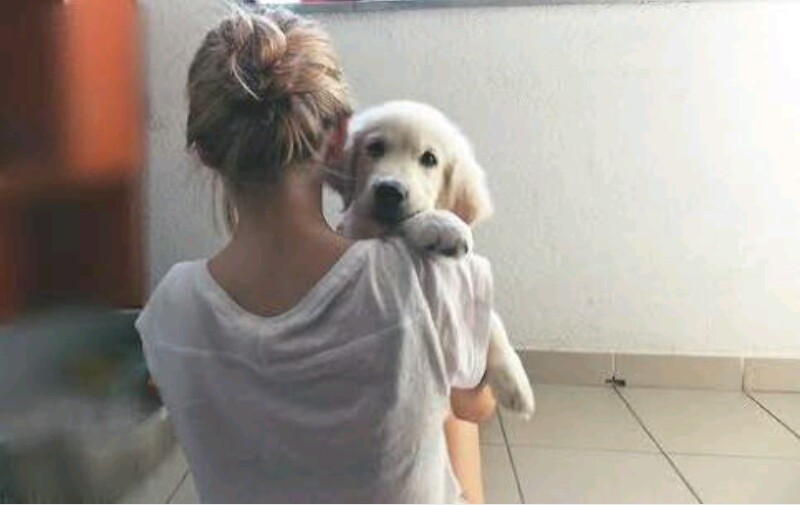 It was 15th March. On her way to Ganesh market, Priyanka found a poor puppy that was passing through the middle of the road and at the same time a girl from opposite side, just came with her two-wheeler and was about to hit that puppy. But Suddenly Priyanka threw everything, jumped and took that puppy away but unfortunately, that two-wheeler hit her that brought her many injuries CV. Still, she forgot about her and curiously searched that puppy and asked the nearby public, "if the puppy is okay if it needs medical help ….."
The Puppy raised it's head without making any voice and looked at Priyanka because it was really asking for help. Priyanka was worried about that puppy wherever she herself was badly injured by that two-wheeler.
Priyanka reached home with many injuries. After seeing her in such condition, her Mumma badly cried as she was loving her a lot. Dady also came from work and called a doctor to home….her friends came to see her … and all were angry as well as made her fun by saying why she was going to save such a street sided puppy..! But no one was able to read her heart …!
In real when Priyanka met that puppy, it had no such name tag or belt tied around its neck. Then It was very dirty and thin but instead of all, it was also very cute. She thought it is a stray dog but unknowingly she went and saved the puppy! Wanted to take it and make it a normal, healthy, happy, Puppy which in reality gives her an opportunity to give life, which was never…..!
Priyanka sometimes says "I honestly believe that God sees these creatures being seen by animals as to how anyone can spend in human form! If You have performed well and we must hope that a lot of People will go ahead and learn from you...
This is one of the reasons that she comes forward to save them, because dogs are the best friends of humans, and as she said being a valuable animal to get a good life….
# Umasankar Sahu #smblogcontest