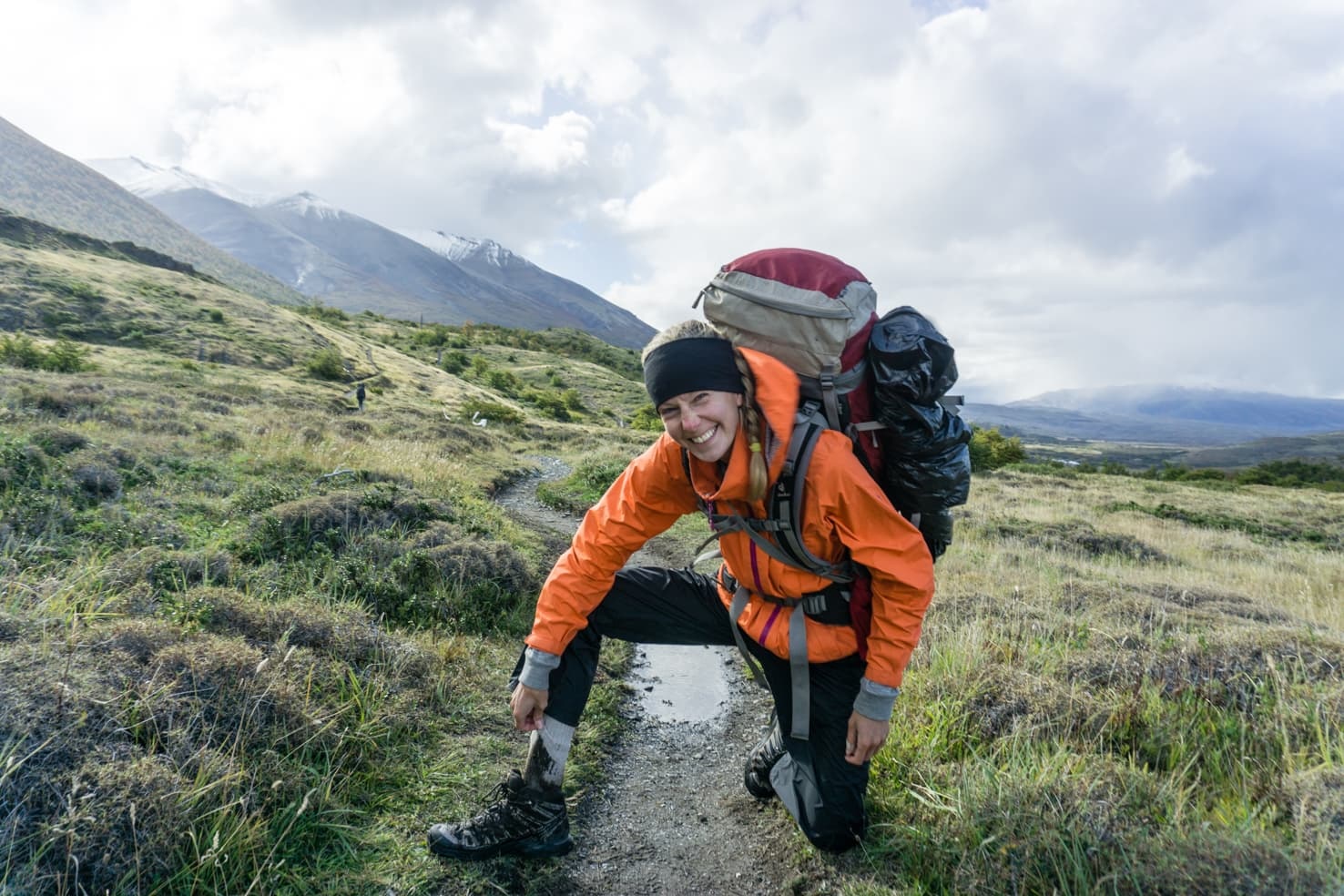 If most of the time you forget about important things to carry while trekking then, the following article will help you prepare a checklist that will make your work a lot easier.
It isn't easy to become a professional trekker. It takes a lot of strength, qualities and trekking experience. Obviously, strength and experience will develop over time but you can start adapting to the qualities of a professional trekker from today itself.
A good trekker will always remember the important things to carry whether trekking in India or anywhere in the world. The following article will tell you about 11 important things to carry with you on trekking:
A dependable backpack: You may not think of this as an important part but a dependable backpack is a must. A reliable backpack is comfortable on shoulders, light-weight, keep your things organized, protect your electronics from minor jerks. And most importantly, is water-resistant.
Trekking boots: A good pair of trekking boots isn't only about being stylish but also comfortable. Make sure you get shoes that will be comfortable during the trek, light in weight, reliable quality and are water-resistant. If you are going for trekking during monsoon, and have a firm grip on the slippery surface.
Suitable trek suit: Since you will be trekking at least 4-5 hours a day depending upon your trek, you must keep yourself comfortable. Make sure the trekking suit you have chosen for the trek suits your skin, breathable, adjusts to your body's requirement, etc.
Hydration bottle: If you are trekking during summer or spring obviously you are going to need a lot of water to keep yourself hydrated. The same thing goes for winters as well. Since it will be cold and chilly you don't realize that you are sweating which eventually dehydrates you. To refrain yourself from such a situation always carry a hydration bottle with good capacity to keep yourself hydrated and never forget to refill it from time to time.
Munchies to keep up your energy levels: Trekking needs a lot of physical and mental strength especially if you are trekking in the Himalayas. Therefore, it is important that you keep eating in short intervals of time to keep your energy levels up. You may have chocolates, trail mix, dry fruits, protein and muesli bars, etc.
First aid kit: Preparing a first aid kit is a must for any trek or trip. It doesn't mean that trekkers often get hurt during a trek but it is always best to take precautions for self as well as others. The kit must include antiseptic cream or lotion, bandage, cotton, scissors, tranquilizers, antibiotics, etc.
A route map: It is not always possible that you are in good network area and your phone's GPS will help you with the track. The best way is to carry a route map so that you don't lose the right direction.
A headlamp and a flashlight: It may happen that by the time you return from the trek it may get dark or your trek may involve camping which may be difficult at night. In order to keep your track well-lit even at night, keep enough headlamps and flashlights with extra batteries.
Shades or cap: Irrespective of the weather you are trekking in, keeping yourself covered should be a priority or else sunburns may affect your skin adversely. Pack a pair of shades and caps to keep yourself protected from the heat of the sun.
Hand sanitizers and wet tissues: During the trek, you will be some way or the other in contact with noxious spots which may harm you instead. Hand sanitizers or wet tissues will allow you to clean yourself without the need of looking for water every time.
Trekking stick: Whether you are an amateur or a professional trekker, a trekking stick is always helpful to keep up the pace. If you have chosen trekking in Ladakh or trekking in India for the Himalayas, a trekking stick will be an added benefit as most of the treks have moderato to a complex difficulty level.
If you have just started trekking this list of essential items will help you impress your group and will surely be helpful for your trek.