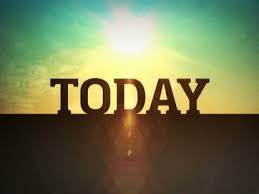 #Today

We can't change our past, and also 100% unknown about our future .Only one thing in our hand , that is PRESENT time .
If something can remove the stain of failure from our past life , that is our present time . Future is uncertain .But we all have one hope that future time will come .
And the present time has the power to have a well future .

We all know these things , but we r not working perfectly .

Why.........?

1.....Lack of concentration...?
2.....Lack of self confidence....?
3......Very weak dedication to our work...?
4.....Lack of motivation...?
5....Our freakish sentiment.....?

Or anything else....?

Perhaps we are not analysing ourself ..From the day we will focus on our strength and also on our weakness den no one can defeat us at any field .Most important thing is we have to find out our weakness area and have to come across those area , so dat we can easily get our success .

Today is not only one day on calender , it is an opportunity and we have to use this opportunity 100% to achieve our goal...

Today is a chance dat comes only once in our life .

Today is a bud , once it blossom then no one have the power to go back and change it in to bud ..

After one day this today will become yesterday , so why we all r waiting for...?? And for what....?????
Jump on today , use every moment of today which will open a path for ur success .......

If u use this today , then another today will give u a trophy of a winner .......

#my thought.#my words

...Priyadarsini Das....