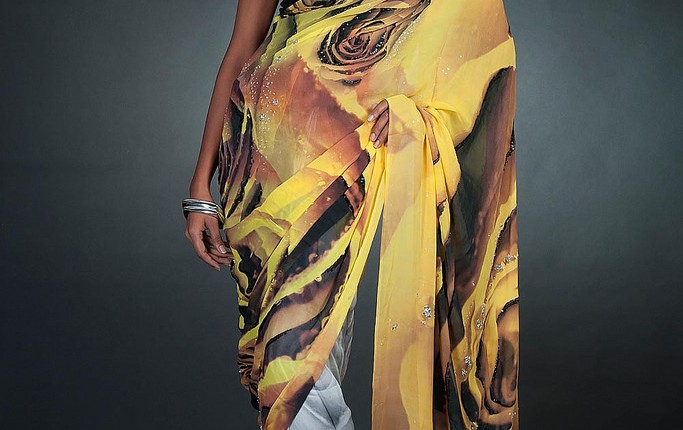 Buy an expensive sari
Get the fall stitched
Buy an underskirt and blouse material
Find a good tailor
Visit the tailor umpteen times, before you get a good fit
Struggle with draping and managing the outfit
You can't wear it again, as the sari has been seen, photographed, posted on Facebook and Instagram.
Does the rigmarole sound familiar?
SOLUTION
Mix-and-match sari outfits
HOW?
Online shopping sites have some interesting pieces
Crop tops and Maxi skirts
These can comfortable be teamed with a sari to create a different look.
Double slit tunics
Wear a sari with these. The slits beautifully give way to your saree pallu, and you can drape it in any style that you like.
Underskirts
Use these sharara pants as an underskirt. It keeps your waist looking trim, while you have ample space for comfortable leg movement.
Saree shapewear
It keeps you looking trim, and effortlessly flaunt a mermaid look.
Economy saris
Combine a fancy ethnic dupatta (two and a half meters) with a solid colored one. Just stitch the two together, and you have a half-and-half sari. You can do with a single pleat, in the stylized version, since your underskirt or pant gives you space for leg movement.
Go, dazzle the world with your unique style statements, and enjoy being photographed and 'liked' on social media.