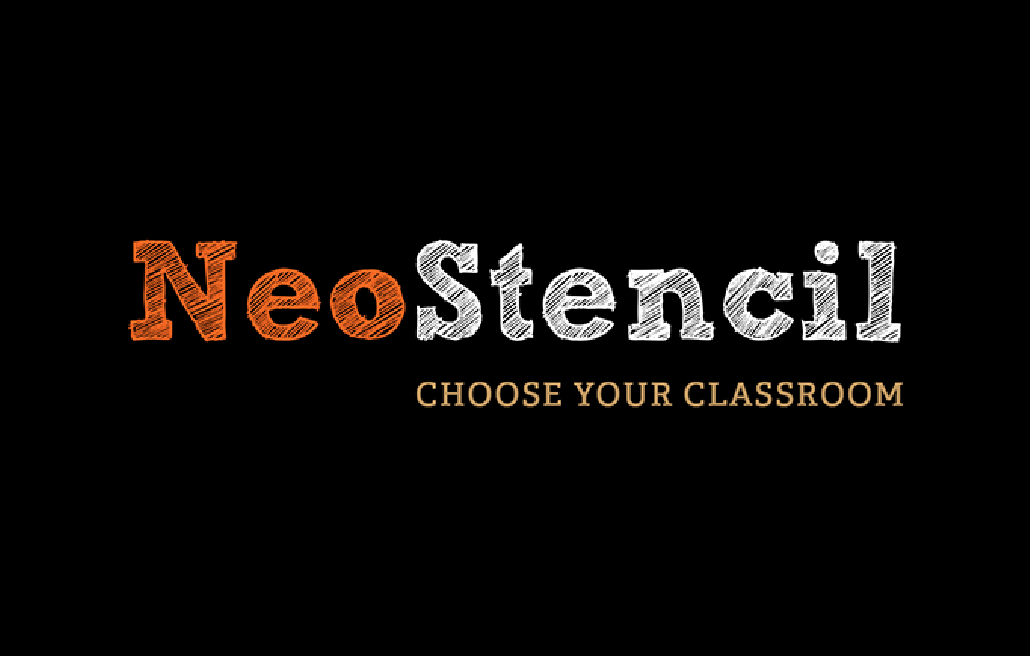 StoryMirror interviewed Kush Beejal, Cofounder and CEO of NeoStencil - an ed-tech startup that provides online classes for students. Here is what they have to say.
Q1. Tell us about yourself and your background.
I belong to Jaipur and come from a middle-class family full of government servants. I am a graduate of IIT-B and IIM-C. Before setting up own company, I worked for 6 years in the startup industry and in setting up business segments from scratch for leading corporates like GATX and NCDEX.
When fed up with routine jobs and office politics, I started looking out to do something on my own and started observing ground problems around me. I and my brother have both gone through the grilling experience of coaching capitals while preparing for college entrance and have seen friends and siblings relocating to coaching capitals for govt job exam preparation like IAS, IES, State PCS, etc. I realized this access to top teachers was perpetuating the divide between the haves and have-nots. This was the problem we then decided to solve.
Kush Beejal

Love Beejal
Q2. What is your life's greatest dream?
I and Love (a graduate of AIIMS and IIMA), were lucky that our parents could afford to send us to Kota, Delhi for our exam preparation. Not everyone can afford. Aspirations were dying because of lack of resources. My life's greatest dream today is to keep dreams alive for those who dare to. Mere monetary and geographical limitations to access quality education can't curb aspirations of becoming top government officers.
Q3. What is NeoStencil all about?
NeoStencil.com is an ed-tech startup which through its live-learning platform provides online classes from India's top teachers & coaching institutes for IAS, IES, GATE, State PCS aspirants.
We are a team of 40 now operating out of 3 offices in Gurgaon, Jaipur and Hyderabad. The core team includes
1. Kush Beejal (Co-Founder & CEO) – IITB, IIMC
2. Dr. Love Beejal (Co-Founder and Chief product officer) – AIIMS, IIMA
3. Anish Passi (Director/VP) – IIMA, Ex-Founder, Ex-TCS
4. Rajveer (VP) – IITB
5. Rajendra Uppal (VP) – IITD, Ex-Delhivery, Ex-Adobe
The company does live streaming of the ongoing classes, thereby, making sure that the student gets a high-quality learning experience – identical to what they'd get if they went to the classroom.
Also, the students do not have to compromise on their job, the comfort of their home and family while shelling out huge money for relocating to Delhi or other major cities to learn from the best teachers for their exam preparation. All they need is a decent internet connection and a desktop/smartphone, while everything else is taken care by NeoStencil.
So far, the company has been able to rake in close to 4,500 students who have joined paid courses. 50% of these users have a parental income of less than INR 300,000 and come from around 400+ Tier III, IV towns of India. One of our student, Namrata Jain who secured AIR-99 in IAS exam accessed our online classes from Dantewada – a Naxal affected region. Almost 100 successfully candidates like Namrata took our online classes including AIR-5 and 9.
While the benefit to students is clear, it is also the teachers who benefit from NeoStencil's platform. Instead of teaching a few thousand students in the offline classrooms, they can now impact lakhs online without doing anything extra on their end.
This is precisely the reason why well-renowned 50+ teachers including Prof. Majid Husain, Pavan Kumar, Mitra Pal, S. Ansari, Alok Ranjan, Praveen Kishore, Kailash Mishra, Venkat Mohan, Qaisar Hafiz have seen value in NeoStencil's capabilities and are teaching on the platform. These teachers produce more than 50% selections yoy and have an average teaching experience of 15+ years in their segment.
Q4. What are its main features?
Other than Live classes, the student also gets access to recorded classes for self-paced study, printed study material, answer writing through test series, test evaluation, performance analytics, counselling, discussion forums, daily news analysis, quizzes, performance analytics, toppers blogs and so on.
We are also developing various technology products to increase user engagement and enhance learning outcomes.
Q5. What are its USP s?
Traditionally ed-tech companies fall on two ends of the spectrum. One set is developing in-house content and out there proving it's the best. The other extreme is an open marketplace with a fundamental that anyone can teach, and students should be free to choose from that wide range. The poster child of Indian ed-tech space Byju falls in the first category while the Sequoia-backed Unacademy leads the marketplace model.
However, NeoStencil opens up a third front. Live streaming ongoing classes from the existing best teachers who are experts in their field, right on to the desktops and mobile devices of the students is something that no other platform offers. It doesn't aim to create in-house content rather aims to enable and deliver existing quality content i.e. existing top teachers by creating an online verified marketplace thus providing right choices and information to the aspirants before deciding to enrol.
Q6. How do you see yourself in next 5 years?
Currently, the market size of government jobs segment is about $6 billion. Close to 11 million aspirants write such exams every year. NeoStencil eyes to capture 20 % of the online test prep market share in the next 5 years while retaining it's number one position in the live learning space.


Get in touch with NeoStencil at +91 95990 75552 or mail them at info@neostencil.com
For corporate enquiry mail them at corporate@neostencil.com
Visit at M-13/16, DLF Phase 2, Gurgaon 122002
Follow them on Facebook here.
Follow them on Instagram here.
Follow them on Twitter here.
You can also ask questions and follow NeoStencil Topic on Quora here.