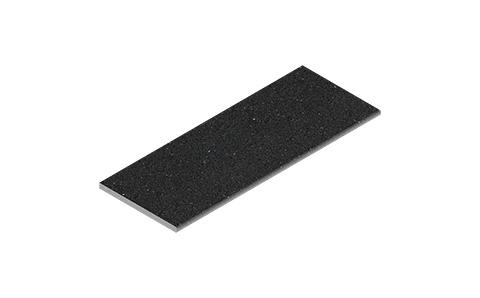 A kitchen is one of the busiest places of any home where an individual spends more than 4-5 hours in a day because of cooking. Therefore, there is always a demand to make the kitchen comfortable, hygienic and easy to maintain. Among all types of kitchen items, the kitchen benchtop receives a high amount of negligence. It is the place that receives heat, dust, oil, and weight. It should be taken care to increase its durability. If you have an engineered stone benchtop, below are some top guides to take care of the product to enhance its life up to 5 years more than its usual time.
Buy Engineered Stone Benchtops with Warranty
Engineered stone is a man-made product which is made of quartz, the dust of marble, glue and glass. Engineered stone benchtops in Auckland are offered at different prices. The product is affordable than marble and granite. Since it is a man-made product, it comes up with a warranty. It can include replacing or repairing of the product during its warranty period.
Don't Neglect the Maintenance Instructions
When you buy an engineered stone benchtop, there is a catalog containing various types of instructions to use the benchtop. Manufacturers provide several types of guidelines to use the product. These instructions should adhere. Read their instructions and follow them. The product can be out of the warranty period if it is not taken care according to the instructions. You may not get the benefits of the warranty.
Keep Overheat Saucepans Away
Engineered stone can withstand maximum 100-degree temperature. If the temperature goes above, the stone can crack or discolour. During cooking, you can accidentally put an overheat saucepan to the stone. It is better to keep steel or aluminum holders to keep hot utensils on them instead of the benchtop. Thus, you can increase the life of an engineered benchtop.
Don't Leave Spills Overnight
Despite engineered stone is non-porous, it is safe to clean spills after or during cooking. If you don't remove spills overnight, they may get hard to remove the next day. Gradually, stains can become stubborn. Oil spills can make the surface sticky and can cause stains. Regular cleaning from time to time can make cleaning easy. It also increases the life of the benchtop.
User Top Quality Cleaning Products
Don't neglect your benchtop by cleaning it with a cheap quality cleaning product. Use liquid soapy products that have no bleach or acid. Don't use detergent and abrasive cleaning sponge. Use a soft brush or a cleaning sponge to remove stains. Lukewarm water can work best to remove oil stains. Leave the mixture of liquid and water over the benchtop for a few minutes. It allows spills to soak and get soft. After that with the help of a cleaning sponge, remove the mixture. It will clean all the dirt.
Deep cleaning once a week is enough. For regular cleaning, a damp cloth is enough. When you buy a cleaning product, don't forget to know about its content. If you notice any bleaching agent, look for the other safe cleaning product.
These are a few precautions can increase the life of an engineered stone up to 5 years. Try them out.