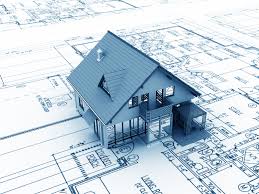 "As an architect, you design for the present with an awareness of the past for a future which is essentially unknown" – Norman Foster
Indian architecture has evolved through history. The dynamic diversity of Indian culture and art have spoken through the walls made of concrete. Invaders, traders or the indigenous people of India, all have made Indian architecture as it is now through time and journey of shared influence. Notably, Mughals and British people have left significant footprints in India to shape its culture that speaks through walls, windows, pillars, and roofs.
These architectural developments are researched thoroughly in colleges in India. Some of the renowned architects of India hail from one of the top architecture colleges in Nagpur. They also are a significant asset to the development of Indian heritage.
Modern Indian architecture came into the picture post-independence. The rapid urbanisation of independent India and its will to break through the classical styles of its colonisers motivated the Indian architects to imagine designs which are independent too in their nature. When we talk of modern Indian architecture and the neo-urbanised modern India, with its magnificent demography, demands something sustainable architecture, which is a comparatively new concept in India.
To use nominal resources and have a more significant impact on ecology-friendly sustainable development is what modern India needs.
3 Sustainable Process of Eco-friendly Architecture:
Right roofs can help to reduce the energy and resource requirements of a building. Dome or arch roofs lessen the use of steel. Use of materials like vermiculite and white tiles provide additional insulation.
Correctly placed windows can help to keep a building cooler during summers and warmer during winters. South-facing windows are better for both summer and winter. Fewer windows or only ventilation to the west is also another process of beating the heat.
Planting solar panels to harness sunlight to create electricity is the best way to use sustainable resources building architectures, which are eco-friendly.
Principles of ecological architecture can make India's cities sustainable in the long run.
Modern Indian architecture is evolving into two significant aspects – lifestyle and profession.
And when it comes to the question of profession or a career option, the art and culture in India, it provides the young generation to dream – big and often larger than life.
There are more than hundreds of institutions providing the best architectural courses with excellent faculties. But western India, especially Maharashtra, has some brilliant schools of architecture. Mumbai and Nagpur are one of those places that have top architecture colleges. If you research on the internet, you will have a clear idea that the top architecture colleges in Nagpur are indeed one of the best architecture colleges in India.
Architectural journalist Apurva Bose Dutta writes, " Indian architecture is in a state of flux where we have everything—explorations, opportunities, experiments and evolved sensibilities—and a step in the right direction could yield great results and maybe help in re-discovering what we have lost." Indian architecture has always been and will consistently be acclaimed in the whole world. With young minds coming together, Indian architecture will flourish even more in the coming years.