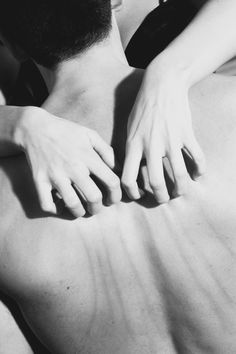 PORN AND THE SOCIETY
'Porn', a word that has been making people go crazy, blush, even take them to a world far from here. On one side, people are promoting high quality porn, which is again a big deal in today's world. And the rest argue, as it has been promoting vulgarity and creating illusions of fake orgasms, fake beliefs, myths and everything.
Watching porn is nothing new in today's world. Obviously everyone watches porn knowingly or unknowingly. What varies here is the genre they opt to watch and the kind of pleasure they prefer. That sums up all the debates and talks going on here and there. The kind of porn teenagers prefer to watch differs from that of mid age people and the others. Their taste changes with age, mindset and sometimes with mood too. There are some people who watch porn just like a movie at a casual Saturday night. No masturbation, heat, wetness nothing. They watch it because they prefer a relaxed atmosphere. And another few, to create a mood or instigate some pleasure in their routine. The last few, either watch it like addicts or try to implement a few techniques or stuffs shown there in their own life.
The issue always arises with the latter. Being mature adults, everyone here knows, what is actually happening behind the scenes of porn. Nothing is real there. Even those 'live hd' and 'home made' videos which we watch like a real 3d experience isn't real. It must have been the video that took a lot of takes and editing. (And that is why many of us prefer skipping those long blow jobs and lengthy sucking scenes, which are of less use. Who cares, we crave for the actual 'scene'.)
So, where does the heated argument begin here? As long as everything is confined within one's own self, nothing goes wrong. But in today's life, we are put up in a position to discuss and share stuffs with our friends, at least to clarify doubts with them. (See, we pretend ourselves as the famous gynecologists, sexologists and clarify doubts with friends.) This is suitable for both men and women.
Taking the topic to another level, think of porn and its effects from a medical point of view. Alcohol and drugs, if taken as an overdose, causes serious injury to health. But thankfully, no one has ever died of watching over porn!! But, is it good?? Watching porn regularly for hours together can bring about a serious reflection on a person's health. There is a famous saying, " Nothing is more sad than the death of an illusion". The same happens here with porn too. People create illusions regarding everything. (Clearly toned legs, clean private parts, size and shape, everything is far exaggerated from the original here.) Okay, people do maintain shaved private parts, waxed legs, for their personal hygiene and a bit of sex appeal too. But you know like, "the thing about new vaginas and penis". The older it gets, the more comfortable you become. And you could do anything between those sheets. Not all the time people expect 'clean stuffs'. Beauty actually lies in being messed up. These porn movies do create an illusion that, certain stuffs are fixed, nothing to be changed. If anything is wrong, then their whole monument of illusion gets shattered into pieces. 'It's loose you know', 'size isn't enough' and certain other harassing comments occur due to this imaginary world of porn. No words to describe those midnight doctor talks and 'hand-made' medicines for erection, stuffs and other things. And if I ever forget to mention the advices given by so called 'shri shri xxxx' to get instant remedies, then it's time for us to leave this planet.
We open a lot of sites today. Sites that contain advertisements, multiple download links, games everything. But we all would have seen at least two or three links out of those which would lead to sites that would 'help you reach orgasm and desired length by just clicking the link'. Believe it, a single click that promises to take you to ecstasy would treat your device with virus, nothing else.
It's time to bring people out of those illusions at least now. If not now, then never. But the real sarcasm here is they are well aware of everything in and out. They can't fuck all night, no matter how strong they are. And, they can't have pleasure themselves all night. (Battery will be off yaar, take some rest). So, why try such science experiments in real life with partners??
PIC CREDITS: ASHOK KUMAR
Reciprocation of feelings is another big deal. Please do have a reality check. If you don't pay the amount in advance, even a porn star won't perform the given task. Then how would a random girl/guy who shares a seat with you in a metro or cab immediately give green signal for your sexual gestures?? It's a big misconception that all taxis you board are 'fake taxis' and all strangers in bus would wink at you. (Because recently a question was posted on social media by a person who worried a lot because girls in his cab didn't do so. I salute your innocence, poor kid!!)
The above incident may seem as a funny one, only till your common sense starts working. And here comes the question, "Has porn really spoiled the thinking of our youths like, you can call whomever you want, whenever you want?".
And if guys go this way, here comes the girls on other side. We have seen girls who tend to wax daily(!!) just because they need well shaven legs like those models. Even in the process of pleasurizing one's own self, our girls have harmed them with big, serious things. Are they really serious about their activities? Do they know they are getting psychologically affected due to this kind of works?
Almost an instantaneous reply is ready on their side, "This is the recent trend and we are going along with that. A twenty first century bold woman, you can never judge her." "A guy in today's world should be like that, brave, confident, outspoken."
Seriously, are we taking inspirations from porn? (Does hard work and dedication mean full nights of work? ) Then a very good example is in internet. Why don't people try out all those 250 basic sex poses in the book of kamasutra? Why stick to the same monotonous ten poses? The harsh truth is we aren't flexible enough to venture out such things. See we speak a lot about trends and everything. Then why can't we cross those repeated ten postures? People who had lived long before us, had no exposure to internet. But they were capable of EVERYTHING. And here we stand, trimming, waxing, lengthening, how funny!!
A simple point is, "It all depends on how we take porn in our perspective." For instance, a porn addict, who watches minimum thirty vaginas a day does no harm to people, and a newbie in watching porn just sees one video, experiments that and creates problems. At the same time, there is soft porn too, with less vulgarity and more romance. (And instead of all those lengthening advertisement links, these links can be given. At least misconceptions would be reduced).
Parental locks, strict guidance, may be these kind of stuffs would reduce the side effects of porn like teenage pregnancy, brutal rapes, harassments etc. Apart from everything, parents must be able to talk to their kids freely about sex and related issues. Like these entrance exam coaching classes, better send kids to these kind of classes related to SEX EDUCATION. "Early conversations will reduce late regrets".
Porn is not something to hide or defame. Just like other sources of entertainment, it too can be taken, but in a very limited amount. WATCH, FORGET, LEAVE THINGS BEHIND….
#smblogcontest