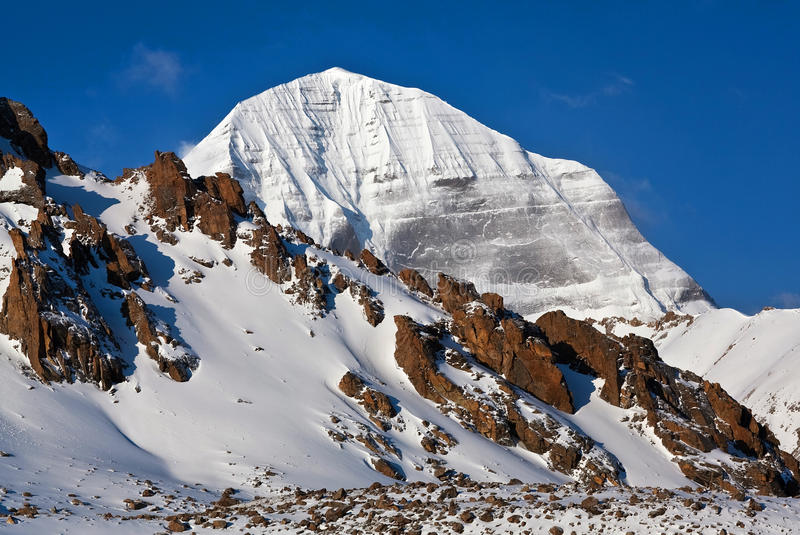 Mount Kailash,a holy mountain not only for we hindus but for most of the religion like buddhist and jains are now under certain controversies for its location, sudden climate change and unsuccesssful attempts to reach to the peak of the mountain by many mountaineers who give one of the strangest expalanation for not accomplishing their mission to reach to its peak. So here we will go through the detailed information about our sacred mountain Kailash.
so first of all we will see its religious significance that what this mountain mean for different religions like for we hindus it is the abode of the god of gods Mahadev also known as Shiva, Shankar and a thousands of names through which we can refer him to.
So let's begin with Jainism
In this religion mount Kailash is also known by the name Mount Meru. the believers of Jainism religion say that the first Jain Tirthankara,Rishabhanatha attained Moksha(liberation) on the mount Ashtapada, the mountain which is just next to the mount kailash.
Hinduism
As already told above in hinduism the Mountain Kailash is belived to be the abode of our beloved lord shiva, the adiyogi, the anadiyogi. Here he live along with his wife accompanied by two childrens i.e Kartika and Ganesh.
According to charles Allen, a British freelance writer and a popular historian, one description in the Vishnu Purana states that its four faces are made of Crystals which are:- ruby, gold and lapis lazuli.
Mount Kailash is also declared as the pillar of the world and is located at the heart of six mountain ranges representing a lotus.
Buddism
Like Jainism, in buddhist text too it is refered by the name of Mountain Meru. and Just like we hindus, it is a major piligramage site for Buddhist too. Vajrayana (various Buddhist tradition for tantra and mantra) buddhists believes that mount kailash is the abode of Buddha Cakrasamvara(also known as Demchok) who represents supreme bliss.
Bon
Bon, a religion native to Tibet, says that the entire mystical region and Kailash, to which they refered to as the "nine-story Swastika Mountain", is the Axis Mundi, Tagzig olmo Lung Ring.
Now since we are over about the beliefs of different reiligion about mount Kailash we should now go to the facts about this mysterious mountain and learn whether the god is realy there on the mountain?and whether he is the one who is preventing these mountainneers from climbing this sacred mountain or abode of his.So, here you go:-
1. Mount everest, the highest peak in the world has an altitude of 8848m while mount Kailash has an altitude of just 6638m.The mysteroiuness lies in the fact that till now around 4000 peoples have climbed mountain Everest but not a single being has been able to reach the peak of mount Kailash.
2. A pact was made among climbers to not to scale those mountains which were considred holy by any religion and mount kailash is not only considred sacred by only one religion but four. well, some were not able to agree by this pact and finally the british climbers Huge Ruttledge and Lt col Wilson tried their hands But mysteroiusly ran out of time and poor climbers! have to return with bare hands.
3. Many adventurers and climbers have claimed the sudden change in weather conditons there. and it has been observed that nails and hairs grow faster than usual.
Truly god has some presence there otherwise it wouldn't have been possible for anyone to stop those passionate adventuorers and climbers from achieving their feet.
Man has become so technologically strong these days that it can unleash any mystery of nature but we are humans, the creation of god and our all powers and creations are absolute to zero in front of god.that is our limit and we have to admit it anyway.
In this context once Reinhold Messner, who condemned the Spanish plans for climbing the sacred mountain, said
If we conquer this mountain, then we conquer something in people's souls.
So, what do you think guys. Is lord shiva still residing there?well i kept my opinion now its your turn. comment below to let me know what you feel.
#smblogcontest