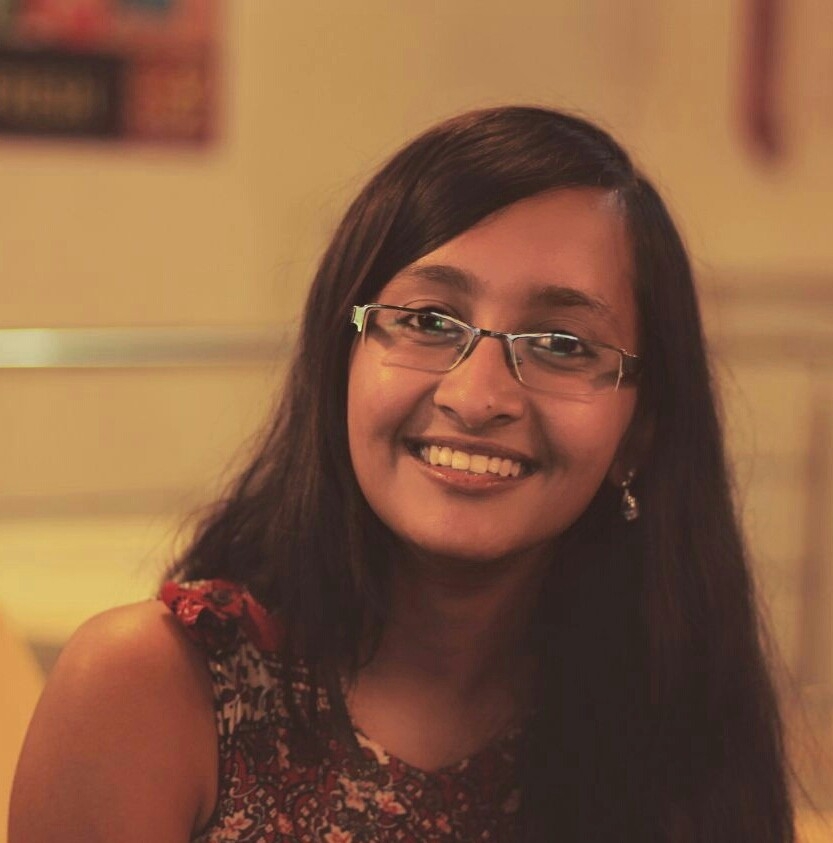 Please give details about your initial education and forming years of life. I was raised in Patna for the first eight years of my life, after which my family moved to Kolkata. I completed my schooling from Garden High School, Kolkata, and later studied English Literature at Lady Brabourne College under Calcutta University. Finally, I received a Postgraduate Diploma in Journalism from the Indian Institute of Mass Communication (IIMC). Most of my childhood memories consist of my grandfather reading me stories, which sowed the first seeds of my obsession with storytelling and all things literary.
How did you get interested in literature? What inspired you to write? Everything that happened in my life served as inspiration at one point or another, as well as the stories of other people whom I met or read about. I have also always been inspired by movies and TV shows, and routinely get obsessed with characters, whom I then proceed to write about and reinterpret in my own stories and poems.
I guess my interest in literature was first born partly because of my grandfather, who would read stories to me every afternoon before we took a nap. That made me curious about storytelling, because I wanted to learn more about the characters and the world, even after the story was over. It was a mixed blessing, really, because I spent most of my student life hiding novels under my textbooks and almost flunking several exams as a consequence.
What difficulties did you have to face with respect to literary work? Anything worth doing is hard to do, you know? The more you care about what you're doing, the more difficult it is, because you worry about the smallest mistakes and want the final product to be perfect. You also worry about what other people will think, whether or not reviewers and readers would like it, whether something might be misinterpreted, etc. But that's a good thing, really, because it wouldn't matter so much if you didn't love the work. The fact that it's difficult only proves that you're constantly trying to get better. When it stops being a challenge, that's when you need to start worrying.
What is your view about the present day literary work? I think we're living in one of the best times in the history of humanity, in terms of literature, or artistic work of any kind. The variety and scope of opportunities that modern writers have is absolutely unprecedented. Earlier, in order to find an audience, you had to find a publisher who'd agree to invest in you, you had to then write in a way that would appeal to the largest section of people possible, to ensure that your publisher made a profit. Or you had to be insanely rich in order to opt for vanity publication, which was very expensive.
Now, in various corners of the Internet, you can find all types of literary work – from fanfiction to poetry, novels to flash fiction, there is a place for everything. And all you need to access it is a smartphone and a data plan. And for the most part, you don't really have to worry about being censored or redacted. Writers have never been more free to experiment, try out new things, and have their voice be heard by people around the world.
Do you think that the emergence of digital and social media has given a new opportunity to creative writers? Absolutely. I think that the Internet is the best invention since the printing press for writers and creatives in general.
Please tell us something about your literary work. I write across mediums and genres. So far, I've written two and a half novels, more than fifty poems, numerous articles, four short stories, and two fanfiction stories. Really, it depends on the type of emotion I'm trying to convey at that point. Almost everything I've ever written can be found on my blog. Well, apart from the novels. Those can be found on Amazon and also on Wattpad.
What was your first literary work and how was it published? Well, I suppose my first officially published work was my novel, The Classroom Effect. It was published via Amazon's Kindle Direct Publishing program around 2015.
How many ways literature can contribute to society in future? In the same way that it has contributed in the past, by keeping a record of the times so that future generations can learn from our mistakes, and the present generation can reflect on the realities of the world while at the same time being entertained.
Where do you see yourself after 5 years in the literary world? Writing more stories, spinning better yarns? I don't know, really. As long as I can keep writing things that interest and excite me, I'd be happy!
What ways would you suggest to build a community for poets? The best way for creative people to build communities, I think, is by freely sharing their works with those who might enjoy them. You can't connect with people if they don't know you exist. And sharing has never been as easy as it is now, with the Internet. So I think poets and writers in general should take advantage of this opportunity, and share as widely and as freely as possible.
What message would you like to give to aspiring new writers? Well, I'm pretty new at this myself, and I do aspire. So I'm still in the process of figuring it all out myself. If there's one thing that I have learned, though, it's that in order to do any creative work, you absolutely HAVE to give yourself the freedom to fail. You have to allow yourself to do your absolute worst work, because that's the only way to learn and get better. There's really no way around being a novice. You can't reach grade 3 without going through grades 1 and 2. If you try for perfection from the very beginning (which is what I did initially) you'll just keep disappointing yourself and never get anything done. The desire for perfection is the birthplace of writer's block.
How was your experience of writing on Storymirror? It has been wonderful so far! I've read some fantastic poetry on this site and had a lot of fun sharing my own work with this lovely community!
Would you like to say something about Storymirror? I think Storymirror is a fantastic platform for young writers and poets to share their work and find a community of other creative individuals. I have been on many online writing forums and websites, but this is the first time I have come across such a platform based primarily around Indian writing. We have long needed such a platform, and therefore, I think it's an amazing initiative that all budding Indian writers and literature lovers should participate in wholeheartedly!
Here is the link to read my content https://storymirror.com/profile/vkzhvfka/nupur-chowdhury/poems