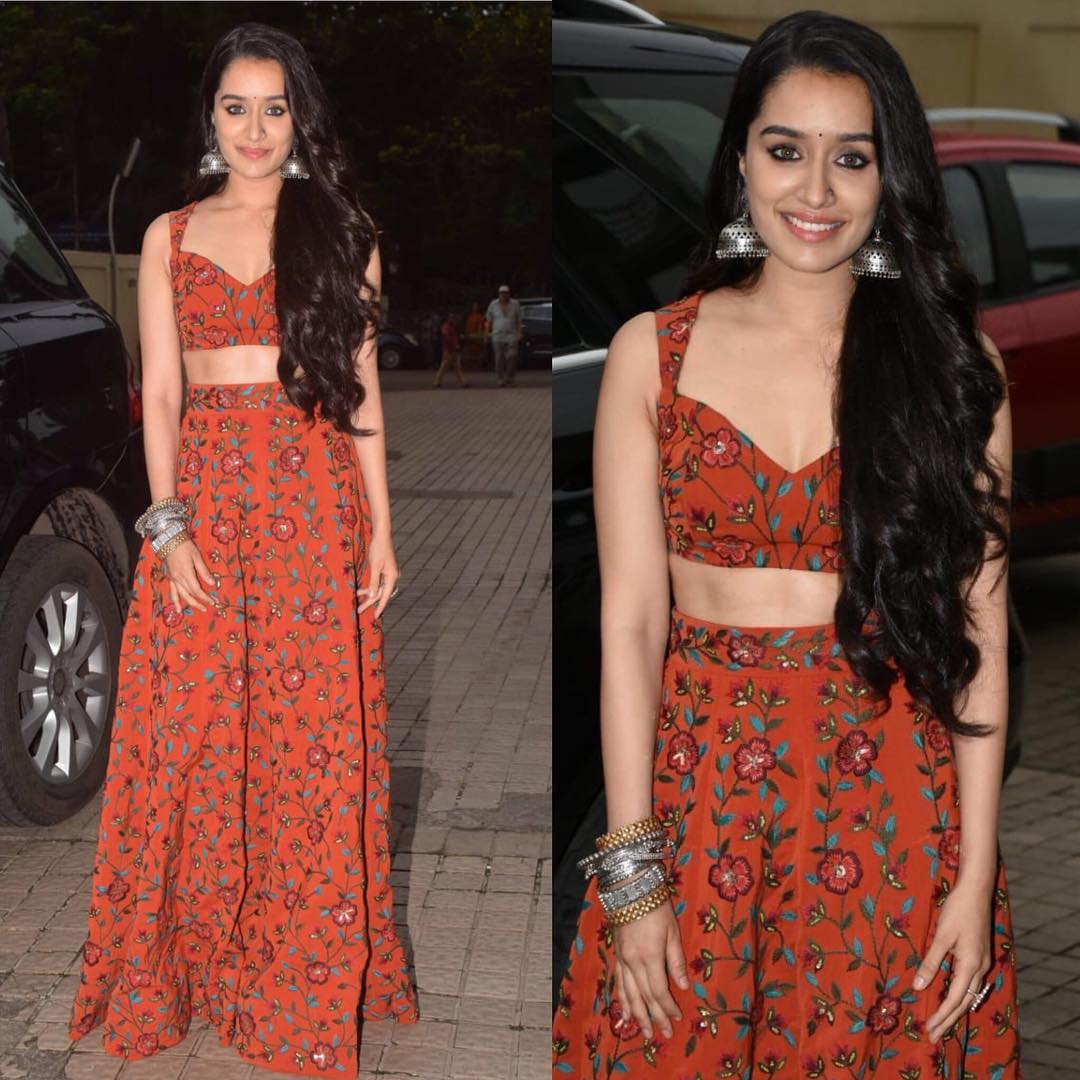 Here's an overview of the most common and stylish types of earrings.
Stud Earrings
Stud earrings are basically small earrings that stay on the earlobe only. They are lightweight and easy to carry as compared to other styles of earrings.
Stud earrings work well for those who want to add a touch of glam to their outfits without having to wear heavy jewellery styles. If you're also one of those women then go ahead and make an addition to your jewellery collection right away.
If you want to create a timeless look then American Diamond stud earrings are one of the best styles that you can invest in. Such styles will make for a perfect addition to your office wear jewellery collection as well.
However, if you don't want to spend much then you can also buy regular fashion stud earrings. 1 pair of fashion stud earrings will cost you around 150-200 Rs.
DROP EARRINGS
Drop earrings, as the name suggests, come with a lower drop-shaped attachment that hangs from the earlobe. Although there a literally hundreds of options available online, the best styles are the ones that have a versatile appeal (like Pearl drop earrings).
Easy on eyes and classy to style, drop earrings are one of the best-suited jewellery styles for corporate environments. For the times when you can't decide the earrings for your work look, throw in a pair of pearl drop earrings and you're good to go.
DANGLE EARRINGS
Dangle earrings sway with every step that you take. They have a lower attachment that comes in a variety of lengths. You can get anything from a pair of small earrings to the ones that extend beyond your shoulders. Every style looks extremely charming.
So, don't wait and shop for dangle earrings online at any online jewellery store.
HOOP EARRINGS
Another corporate-styling suitable jewellery style, hoop earrings, as the name suggests, are circular or semi-circular in shape. Hoop earrings look simple yet charming.
They can literally make any outfit pop with almost zero efforts; therefore, they make for a great addition to any woman's work wear jewellery collection.
CHANDELIER EARRINGS
Chandelier earrings come with layered embellishments. The ultra glamorous look of Chandelier earrings makes them perfect to be adorned on parties, weddings and festive occasions.
Due to heavy embellishments, chandelier earrings are heavy in weight. So, if you are not comfortable wearing heavy jewellery styles then you should invest in subtle designs with fewer insets and adornments.
CLUSTER EARRINGS
Cluster earrings are pressed against your earlobe. They come with flattering adornments and they use butterfly backs for stability.
Cluster earrings can be worn with both casual and party wear outfits.
Which of these earrings' styles do you already have in your collection? Tell us in the comments below!