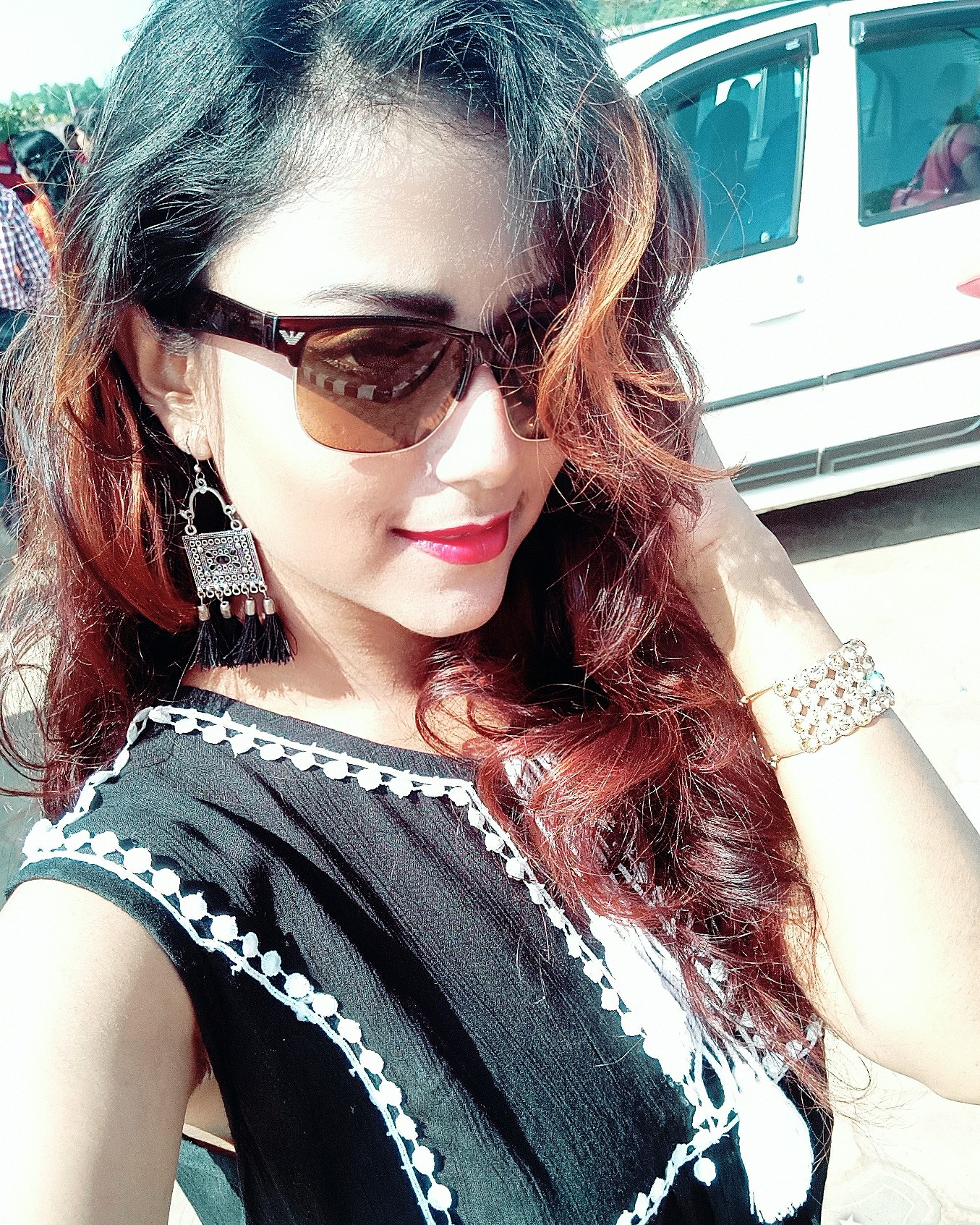 Please give details about your initial education and forming years of life.
-I completed my schooling from Barlow Girls' High School in Malda, currently pursuing my graduation In Zoology from Malda College.


How did you get interested in literature? What inspired you to write?
-I have always been a curious soul from childhood.I love to read ponderous amount of books & I always get inspired through the incidents of my surroundings, this qualities influenced me to put my thoughts in a diary.I started finding happiness in writing.

What difficulties did you have to face with respect to literary work?
-Till now, my journey of literary world has been going smooth & everyone around me supports me & shows zealous response to the words i weave.I didn't face anything wrong or demeaning feedback towards my work.
What is your view about the present day literary work?
-With the increasing population, our era has been modernized at a high level. We've evolved into a very fast society & everything here is mobile & much more related with internet.The least number of gem writers we had in our past days has increased a lot in today's world.Most of us love to share our thoughts & connect with others.In my opinion, literary work has been spread in a higher level of audience in comparison to past & we have so many talented emerging writers here in our country.


Do you think that the emergence of digital and social media has given a new opportunity to creative writers?
-Of course, the emergence of digital & social media has given a new opportunity to creative writers in various ways, like everyone can connect with each other through many writing apps & exchange their views with a single click of 'comment' option & direct messages.

Please tell us something about your literary work.
What was your first literary work and how was it published?
-As I said, my surroundings inspire me a lot to scribble & this way i found the charm of writing .I've been writing since 4 years & i love to write poems, prose, quotes & articles.My first literary work which was published was a poem named "DESPONDENCY" & it was published by Delhi Poetry Slam's Poem Anthology "The Last Flower Of Spring".


How many ways literature can contribute to society in future?
-Literature has an endless sphere in our society & can lead a pivotal role in bringing a drastic change towards society.


Where do you see yourself after 5 years in the literary world?
-I want to be a good author as well as an expert book reviewer in near future.I want to influence people with the power of my ink & try to bring a change in their mentality.


What ways would you suggest to build a community for poets?
-It would be great to join with such poetry-emerging apps like StoryMirror & connect with other poets for a helpful & healthy grow when it comes to build a community for poets.
What message would you like to give to aspiring new writers?
-To the writers giving yourselves a chance in this field, i want to tell you to only follow your heart & the vibes you get from your writing.Never listen to the negative comments.Write what your mind wants to.Everyone starts somewhere,don't dwell in the competition of likes & comments as nowadays people double taps everything they get in front of their news feed.Trust your ability & never get demotivated.


How was your experience of writing on Storymirror? Would you like to say something about Storymirror?
-To be honest, I am in love with the platform & ambiance I've been provided on StoryMirror. Good fellow writers,quality poems & supportive editors have made me addicted with this amazing platform.
I would only give love in feedback of StoryMirror's service & want to work with them for sure if I get eligible in near future!


Here is the link to read all my content https://storymirror.com/profile/a5fofadt/suchismita-ghoshal/stories