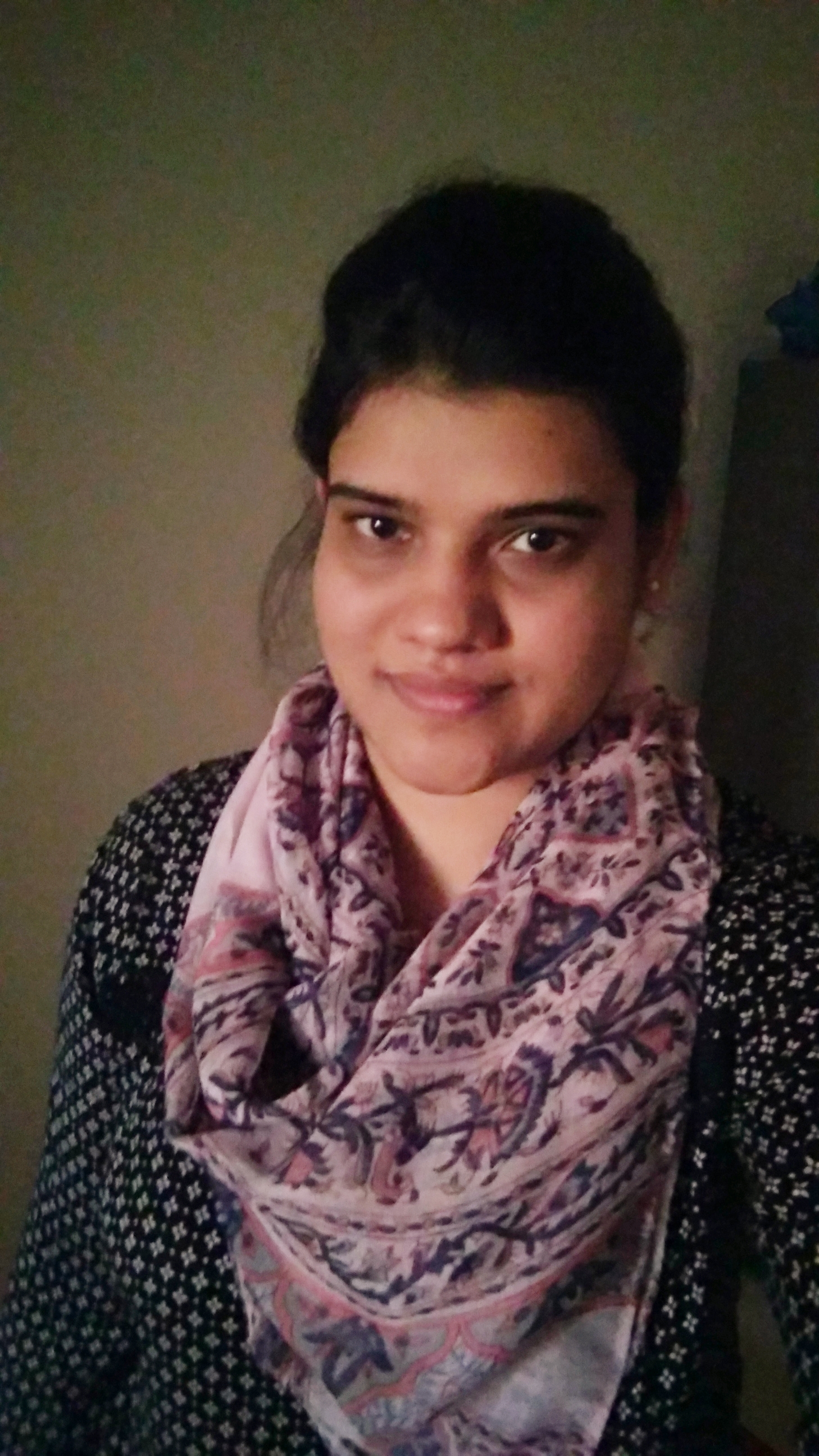 Please give details about your initial education and forming years of life.
Got the privilege of being bought up in two different countries. I did my Honours in Linguistics and Masters in Business Administration.

How did you get interested in literature? What inspired you to write?
Reading and listening to stories has always been a passionate hobby of mine. It was out of mere curiosity of reading a story as per my taste, that I started my hand at writing.

What difficulties did you have to face with respect to literary work?
Getting a right platform to showcase my work and getting established as a writer in this competitive market.
What is your view about the present day literary work?
A lot has been done and a lot more needs to be done.

Do you think that the emergence of digital and social media has given a new opportunity to creative writers?
A very big YES! Along with opportunities social media has also provided courage to people like me to try their hand at writing.

Please tell us something about your literary work.
So far I have three books under my name and been published in four anthologies.

What was your first literary work and how was it published?
I started my literary journey with a novel, but the work which was published in a book format was a self published poetry book "Bittersweet Lines". Later on my first novel "The Billionaire's Pursuit" was picked up by FicFun Inc to be published in an e-book format on their website.
How many ways literature can contribute to society in future?
The only answer to this question is INFINITE.

Where do you see yourself after 5 years in the literary world?
Hmm. I guess as a full time established writer.

What ways would you suggest to build a community for poets?
Conducting more and more engaging competitions starting right from the school levels.
.
What message would you like to give to aspiring new writers?
If you are passionate about it, keep on writing without thinking about its outcome. Just write what you want from heart, pave your own path don't follow or copy others, create your own identity, rest shall follow.
How was your experience of writing on StoryMirror?
Writing on Storymirror has always been a pleasure. With its ever engaging competitions, whenever you feel like giving up or you're stuck they'll pop up with something new, bringing out creativity to a whole new level.

Would you like to say something about StoryMirror?
Amazing platform for amateur writers to showcase their work along with endless opportunities.
Here is a link to read my content https://storymirror.com/profile/6sjazbqi/y-a-indie-indie/stories