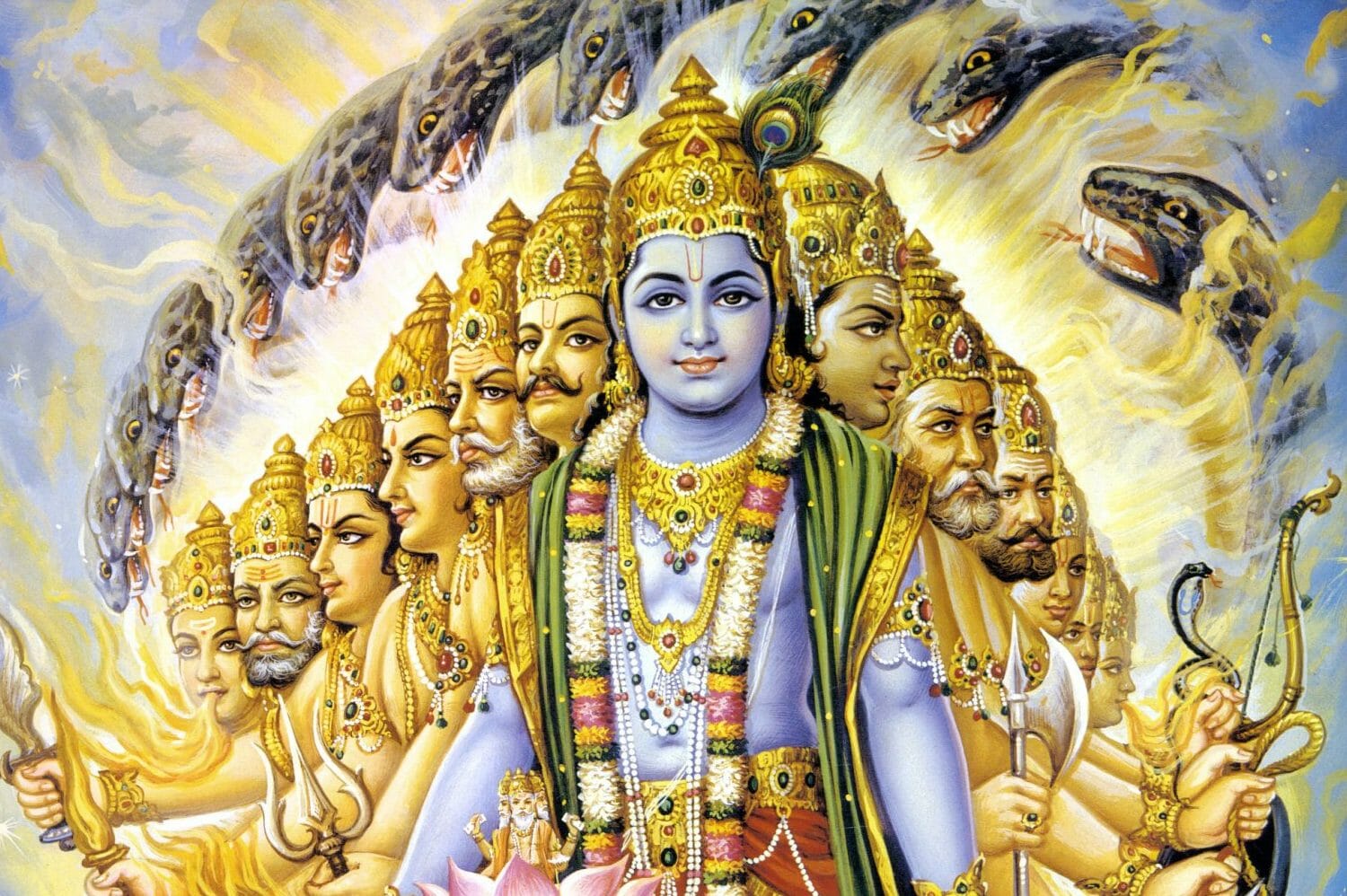 Unborn - In Gita Verse 4.6 Although I am unborn and My transcendental body never deteriorates, and although I am the Lord of all living entities, I still appear in every millennium in My original transcendental form.
Krishna says that I am unborn means - he transcended his objective and subjective world. For him there is nothing like birth or death. In his sheer joy he enter into body which is perishable. He is beyond time and space.
With this the question in us will arise - What were the social, political and religious conditions of his times that made it necessary for a soul like Krishna's to take birth among us?
All times and all conditions are good enough for a consciousness like his does not depend on any social and political conditions. Such a soul is not at all dependent on time. People who are asleep and unconscious depend on certain conditions for being born. No awakened person takes birth in a time which he may call his time; on the contrary, he molds time in his own way. Time follows him; he does not follow time. It is the unawakened ones, the unconscious people who come in the wake of time and go on trailing behind it.
But due to our habit of identity with thinking - we always think Krishna was born to respond to the needs of the times, because the times were bad, because the times were terrible. But this kind of thinking is basically wrong: it means that even a man like Krishna comes as a link in the chain of cause and effect. And it shows that we reduce even the birth of Krishna into a utilitarian item. It means we see Krishna as serving out interests. We cannot see him in any other way.
It is as if a flower blooms by the wayside and a passerby thinks it has bloomed for his sake and that its fragrance is meant for him. Maybe he writes in his diary that wherever he goes flowers bloom to perfume his path. But flowers bloom even in secluded places where humans never go. Flowers bloom for the sheer joy of blooming; they don't bloom with the purpose of pleasing others. If someone happens to partake of their fragrance, it is quite a different matter.
People like Krishna take birth out of their own joy and bliss and for the love of it; they don't do so for the sake of others. It is different if others partake of his fragrance. And is there a time when people would not profit from the presence of a man like Krishna? Every age will need him, and every age will bask in his sunshine. Really, every age is unhappy; every age is steeped in suffering. So a man like Krishna is relevant and meaningful for all ages. Who is not fond of fragrance? Who is not going to enjoy it if he comes upon it? Wherever a flower blooms a passerby will certainly partake of its fragrance. What I want to tell you is that it is utterly wrong to think of Krishna in terms of utility.
But we have our own limitations. We are conditioned to see everything in terms of its utility for us. We don't attach any significance to that which is non-utilitarian, purposeless. When clouds gather in the sky, we think they are there to irrigate our fields and fill our tanks. If your wristwatch could think, it would think your wrist was made for its use and for no other reason. If your eyeglasses could think they would think your eyes were meant for them. Their difficulty is that they can't think.
People like Krishna give us insight and hint that all the circumstances are same for you and me only difference is that I live with enthusiasm and participate in everything so I am unaffected by any events or circumstances and you are affected by all the events and circumstances. If we focus on ourselves then we can live life of enthusiasm and participation. This is the reason why all Enlighten people says that BE YOURSELF. This is key to live the life like lotus, living into the world but not get affected by any circumstances or events.