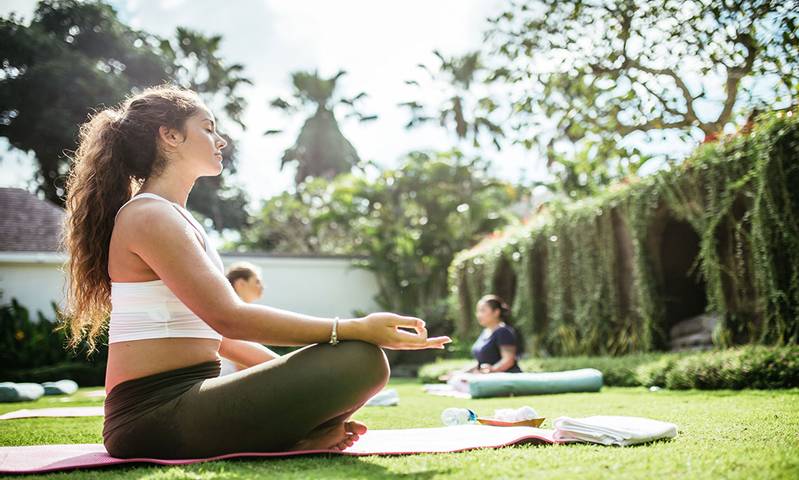 Humans have forever been on a journey to find more meaningful and deeper experiences in life. It comes natural with being human, and arguably since, the word "more" has been easily attached to this search for better experiences. More of materialism, more of love, more of grief, more of money and more of love, almost as though they are testing their extremes.
The philosophies of yoga have become the need of the moment for the world with all the chaos created in the outside world, the inside world has been ignored for long and people have started their individual journeys to discover the self through this wholesome practice.
In today's date, yoga is spread far and wide. But did you know that Rishikesh is the yoga hub of the world. Old school authentic yogic charm along with a diverse audience is what learning yoga teacher training in India is all about. Recently, there has been a boom of yoga retreats, yoga festivals and 200 hour yoga teacher training in Rishikesh. Yoga enthusiasts flock to this yoga haven, never returning without learning more, about this paradigm practice.
Here are 7 reasons how yoga benefits your daily life:
Yoga increases flexibility: One of the most given benefits of yoga is that it increases your flexibility giving you more and more postures to be comfortable in… It improves flexibility, builds on the physical expansion and the mental expansion of space for you to take charge of. You will notice that yoga makes the pain disappear gradually.
Yoga helps you build posture: Poor posture is one of the main causes for back pains, slumps and joint aches. The crouching position affects your body to take up spaces that are not naturally meant to be that way. You build your posture in order to increase height and muscles that are not completely developed.
Yoga builds muscles: Strong muscles protect you from severely aching backs, joints and areas in your body that use up a lot of muscle strength. When you practice yoga, you are taming your muscles to be sturdier and more flexible, so that you can perform better with more focused strength.
Yoga protects the spine: The backbone of any body is what keeps it together and standing firmly. The backbone or the spine is very sensitive and one of the most crucial parts of the body. Poses while practicing yoga help us work the spine so that it experiences less tension while working daily.
Yoga strengthens the joints and cartilage: practicing: Yoga means practicing a full range of motion and breathing. This prevents the body from diseases such as degenerative arthritis. The cartilage is a part of the body that needs to be squeezed and twisted to keep it working fine and healthy. Yoga strengthens these areas that a normal exercise regime would overlook.
Yoga boosts immunity: When you practice yoga, all of your body is experiencing motion, and learning to be comfortable in that motion, from the bones, to the muscles, organs, fluids and even air. A fluid called the lymph that is present within our body, and is responsible for the richness of immune cells. Immune cells fight cancerous cells, infections and toxic waste. Yoga helps improve the functioning of this fluid and makes it richer.
Yoga Improves blood flow: Relaxing asanas help with the flow of fluids within the body. The veins and nerves when relaxed expand without tension to facilitate better blood flow and circulation.
The ancient yogis of India put together a process, to find something that was beyond things like behavior, ego, and personality; this was the "self" the ultimate you that you can reach in the realm of this earth, a separate entity that you could find only when at complete peace, satisfaction and harmony with yourself. But how does one reach this point of satisfaction? That is when Yoga was created, the body to move like one with the mind and inner feelings, brings you closer to being satisfied with yourself and the knowledge that you have, keeping yourself open to all the unspeakable knowledge around you.