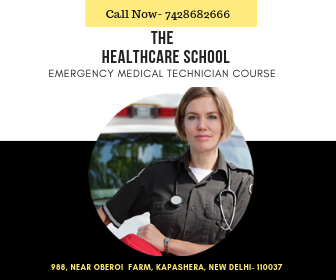 Medical science is developing at a good rate and also adopting new technologies. The new technologies or methods adopted by the healthcare sector very beneficial and good for the treatment of the patients. New techniques help patients by providing the new methods of treatment which helps them in speedy recovery. In the healthcare industry not only doctors or nurses are responsible for the treatment of a patient but a Paramedic is also equally responsible in the whole process or the treatment journey of a patient.
Yes, a paramedic is a professional responsible for the pre-hospital services that include blood testing, emergency care or treatment, patient care, etc. These are some of the services which are provided by a paramedical professional to a patient. A paramedic with his good services assists the doctors in detecting and deciding the cure of a disease. There are various courses that can help you in becoming a paramedic and then you will be able to join the healthcare sector.
There are many colleges which offer the paramedical course in Delhi. One of the best courses in this field is the Emergency Medical Technician and the EMT paramedical course in Delhi is offered by The Healthcare School. This college offers the Certification course in Emergency Medical Technician by Tata Institute of Social Sciences - School of Vocational Education, TISS-SVE which is one of the top 10 universities of India with NAAC A+ grading. The eligibility criteria to get admission in this course is 12th pass in any stream which means you can enter the healthcare industry without having science as your main subjects. The college accepts direct admissions without any entrance exams.
The Healthcare School, Delhi in the emergency medical technician course trains the students about the treatment of the patients in emergency situations like injury, childbirth, accidents, proper transport of a sick patient from place to another, providing emergency care in the ambulance, etc. Students are also trained to handle minor injuries in the presence of physicians. After completion of the course, an emergency medical technician can work in the emergency wards or trauma centres, in the ambulance and many more options are there.
Apart from the course-related studies the college also helps its students in enhancing the overall personality by providing the personality development classes, grooming sessions, communication classes. These classes are important for a student so that he/she can deal professionally with the patients and with other staff members as well. The college also takes care of the training and placements of its students by providing them with assistance. This helps students in grabbing the best job opportunities to make their future brighter.