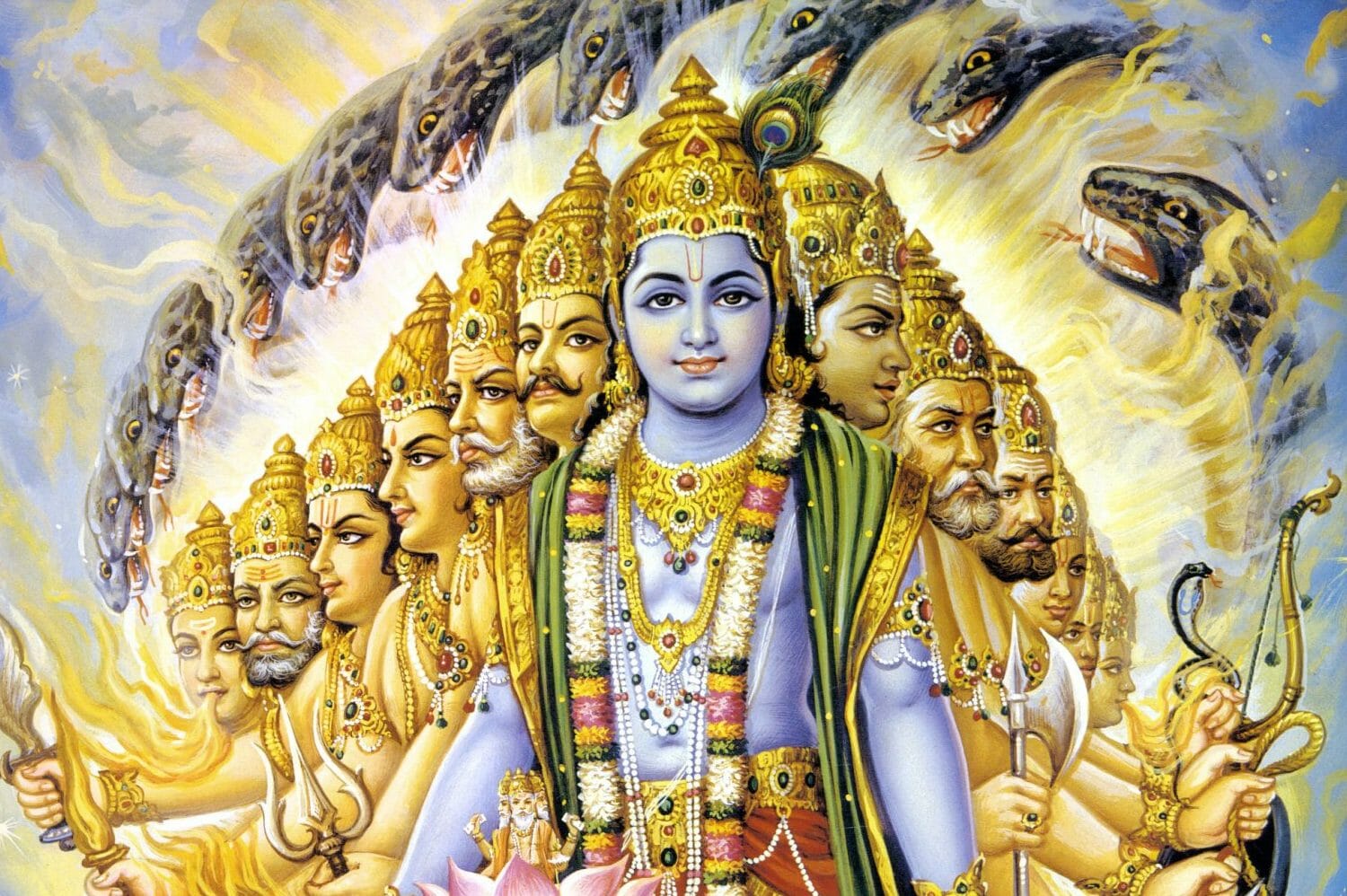 Cowardice - In Gita Verse 1.45 Better for me if the sons of Dhṛtarāṣṭra, weapons in hand, were to kill me unarmed and unresisting on the battlefield.
Arjuna's unconsciousness made him coward.
He was born in Kshatriya. For them war is part of their duty for their society and nation. There should not be any question coming to him to kill himself unarmed.
No society or nation will forgive their army if they drop their arms before the war had started. Forget about the universe, even the society and nation will not forgive that army.
This is how the ego goes on maintaining itself, just stepping out of the circle. When the back is turned, when death is not looking at you, then you step. And not only once, thrice! And you feel good. Everybody is standing in a corner forming a circle around him. You stand inside the circle and sometimes you step out just to feel that you are not a coward. But the ego is a coward, it cannot be otherwise. You cannot see a fearless man with an ego - it is impossible, it is not in the way of nature.
Why is it impossible? How can the ego be fearless? It cannot be eternal, it cannot be immortal, death is bound to happen. The ego is a created phenomenon, created by you; it is going to disappear. And when death is there - a certainty - how can you be fearless? Sometimes you may step out of the circle, that is all. But with ego there can be no fearlessness. So remember three words: one is coward, another is brave, and the third is 'fearlessness'. Cowardice is part of the ego, the deeper part, the real thing; and bravery is stepping out of the circle thrice. It is also part of the cowardice but hidden, decorated. It is a wound with flowers upon it, a wound hidden by flowers. Bravery is nothing other than cowardice decorated and refined; inside every brave man you will find a coward. Even your Napoleons, Hitlers and Alexanders are cowards. Their bravery is nothing but stepping out of the circle thrice - inside you will find the same trembling coward. Just to hide that coward, you project bravery - bravery is a trick. And now psychologists also know about it.
Religion has always been aware that to hide something you project the opposite. If you are a fool, you will try to project some wisdom around you to hide the fact. If you are ugly then you will beautify your body, your face, your hair, to somehow hide the fact that you are ugly. With clothes and ornaments you will try to hide it. If you are inferior inside, you will project superiority, just to show others that "I am not inferior." If you feel a nobodiness - and everybody feels it because with the ego, everybody is a nobody - then you will try to project, and enforce and emphasize that you are somebody.
Cowardice and bravery are two aspects of the same coin: fear is in both, they are two faces of fear. One is simple and direct, another is cunning and hidden - a brave man is a cunning coward.
How can we overcome our Cowardice:
You have fear - don't ask why; just look into the fear, go into it, watch. Don't be in a hurry to analyse, to explain, to interpret, because if you bring in your interpretations, your explanations, the purity of the fear will be lost; you will start molding it into certain patterns, to fit into certain theories. You will start giving it shape and form and labels. You will start distorting it - it will no more be the natural, wild phenomenon that it was. You will start training it, conditioning it, and sooner or later it has to agree with you - it is your fear. It is your shadow; it is bound to agree with you. But you have destroyed a beautiful experience that may have led you into new spaces.
Let this fear which has no object become the object itself. Don't ask why - why you are afraid. This is a wrong question. Ask 'What is this fear?' Ask what it is not to find an explanation but to go deep in it: What is this fear? 'What' is the right question.
And don't be prejudiced from the very beginning that 'fear is wrong', 'it should not be'. If you have that attitude you will not be able to enter into its innermost core. With no judgment enter into it and experience it in its totality, and you will be surprised - it is just the beginning of a new space in you. And everything new makes the mind scared: the newer it is, the more fear. If it is absolutely new then one is really scared to death.
What was the difference in Arjuna when after hearing the conch shell from Bhishma and right now to die unarmed?
After Bhishma blew his conch shell before Aruja blew his conch shell he first took his position. What does it indicate ? It just indicates that Arjuna was well aware of his fear but he did not interfere or object the fear. He allowed the fear it's way, and with his awareness he took his position first and then blew the conch shell. As he took his position first he conveyed that for him war is part of his duty and assignment towards his society, nation and universe. He is playing his role.
Now when he says that "Better for me if the sons of Dhṛtarāṣṭra, weapons in hand, were to kill me unarmed and unresisting on the battlefield." He is caught up in fear by holding it or not allowing the fear it's way.
Same person will become coward and can be fearless - the difference is only of awareness. I am not saying regarding brave or coward - I am saying about fearless. Fearless has different quality by which you act with awareness of fear.