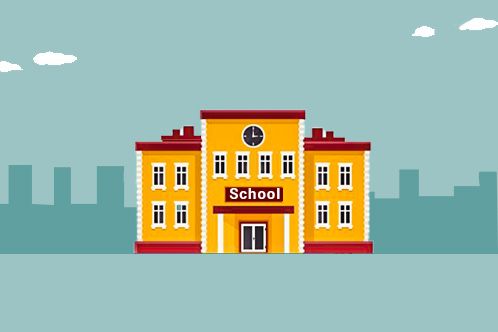 Holistic education is a new-age approach to learning, emphasizing more on the physical, emotional, intellectual, social and psychological well-being of children. A child is like an empty canvas, where education and environment play a major role in what gets imprinted on their mind. Holistic development ensures students get the opportunity to develop different skills to excel in various spheres of life. Early childhood educators use this approach to connect children with a real-life situation and prepare them through active learning and social activities.
Benefits of Holistic Education
Education has not remained a process of learning measurable skills. Besides gaining knowledge of core subjects such as mathematics, literature, or science, teachers give equal importance to the concept of practical learning. Major benefits of this approach can further be explained as under:
● Positive and long-term result: Holistic education has a positive impact as children develop better communication and social skills — the stand to face the world with more confidence. Provided with a broader spectrum, they become international-minded, learning new skills, and challenging themselves in every field of life.
● Makes learning fun and meaningful: Teachers in international schools in Pune take a holistic approach to make the learning process fun and meaningful. They motivate students to take part in extracurricular activities such as public speaking, outdoor camping, group discussions, etc., to develop students with 21st-century life skills. They encourage students to use their creative skills to complete a science or social project like the way they approach mathematical equations.
● Four Pillars of Learning under Holistic Education: This technique adopts the noted four pillars of learning as under –
-Learning to Learn – This starts with learning to ask. To ask is a very natural act for the search of knowledge. Learning to learn means empowering attributes of consciousness to exercise skills, such as attention, listening, perceiving, and developing curiosity.
-Learning to do – This means learning to change society through intelligence and responsible actions. Learning to do more productive work to adopt the needs of work and ability to work in a team, along with the strategic knowledge to resolve problems and make rational decisions.
-Learning to live together – This means learning to live responsibly and co-operating other people of society in general, with all the living organisms of the planet earth as well. Specifically, it implies the development of an understanding of self and others and resolving conflicts through proper dialogues.
-Learning to be – Here, children are taught with the discovery of true human nature. It is learning to belong to the whole. It is a discovery of a universal dimension where genuine human values and not individual human values, reside. Learning to be may be interpreted as learning to be human.
Conclusion: Holistic system, a value-based education system, aims at training a student to face the world with the right attitude and values. It is a process of overall personality development, including citizenship development with spiritual growth. So, to shape the suitable carrier of a child, an excellent international school with a holistic education system.